When the Sendai Earthquake & Tsunami happened, Lady Gaga released a Japan relief bracelet for $5.00 (not including shipping). All the proceeds would go to Japan Relief. They were taking pre-orders but was going to be released March 22nd. Why March 22nd? By then no one will care about the earthquake. Anyways, after three weeks, I finally received the bracelet. It's bigger than your typical 1 inch silicone bracelet. When I'm in class, people noticed that I was wearing lady gaga's because how big the size was.
Price: $5.00
The front says "We pray for Japan"
The back says "日本の為に祈りを。"
To purchase Lady Gaga's Japan relief bracelet, head here:
http://ladygaga.shop.bravadousa.com/Product.aspx?cp=14781_42444&pc=BGAMLG88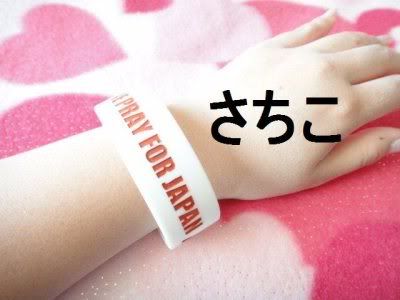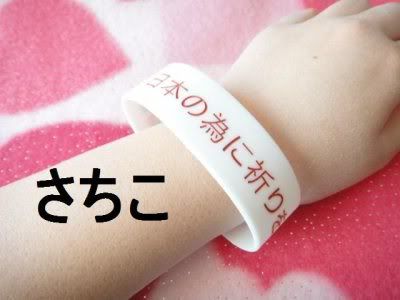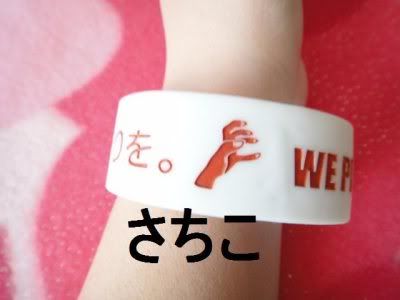 HEARTS AND PRAYERS GO OUT TO JAPAN
ガンバレ日本!