I bought the Pro Palette Eye Shadow X 4.
top left to right: Swimming A49 & Jest BA9
bottom left to right: Tilt A10 & Pink Venus A89
Price: $53+ tax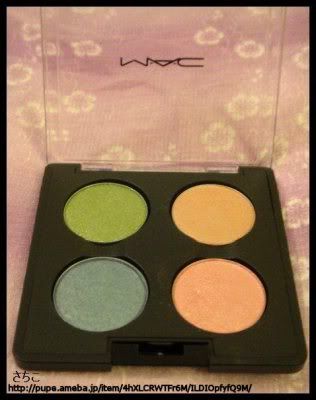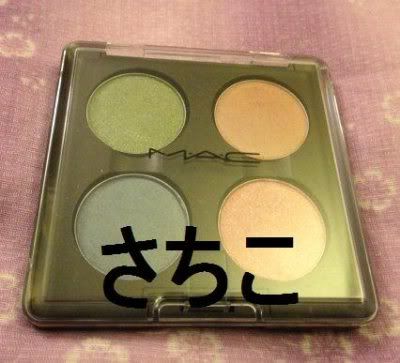 Hanging out with Sayuri
I went over to Sayuri's house where she taught me how to put on eyeshadow! I feel like a retard not knowing how to do this myself. She showed me how to apply it and which type of brushes to use for the browline and eyelid. It's actually pretty simple. Now that I know how to use eyeshadow I'lll be wearing it everyday in future pictures. I also need to save up even more money to buy new colors! I'm gonna go broke for sure in the summer.
*note: Urban Decay eyeshadow primer potion is a must!
My new MAC collection of shadows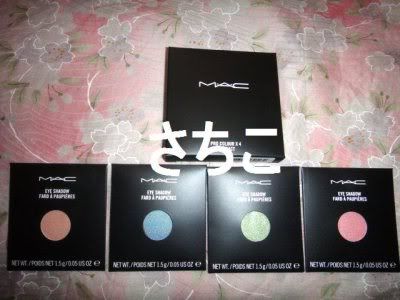 from left to right:
Jest BA9, Tilt A10, Swimming A49, Pink Venus A89,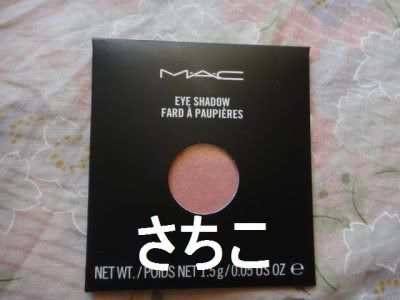 PINK VENUS A89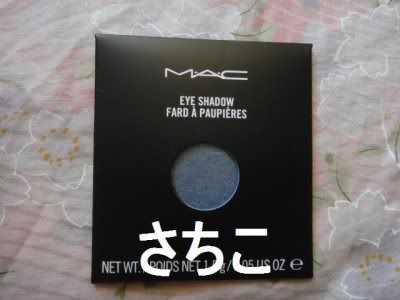 TILT A10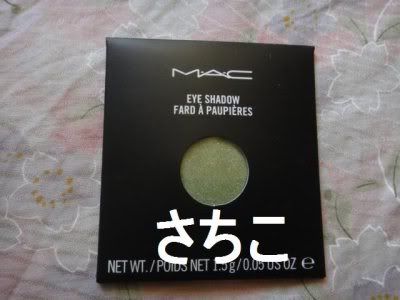 SWIMMING A49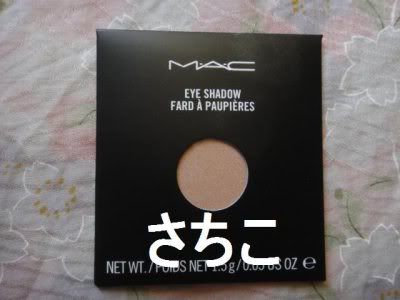 JEST BA49