I got hired as an Anime Expo Maid. I'm so nervous cause this will be my first time as a staff member instead of an attendee. All the maid & hosts are so nice. I feel like I can connect with them cause we all have the same interests in cosplay, video games, or anime/manga. They've become good friends of mine.
ANIME EXPO JULY 1-4 2011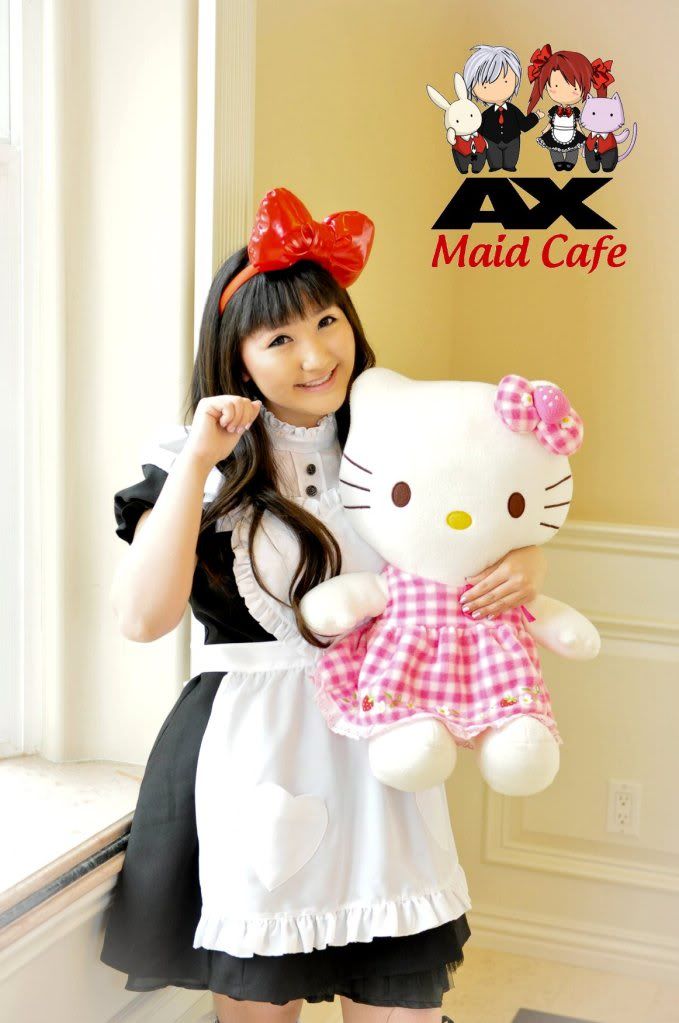 Hope to see you!
For more information. Please check the following links.
Anime Expo
http://www.anime-expo.org/
AX Maid Cafe
http://www.anime-expo.org/programming/maid-cafe/
AX Maid Cafe Facebook
http://www.facebook.com/AXMaidCafe
This was last years pic of me in the maid outfit
Maid costume bought from Bodyline
here