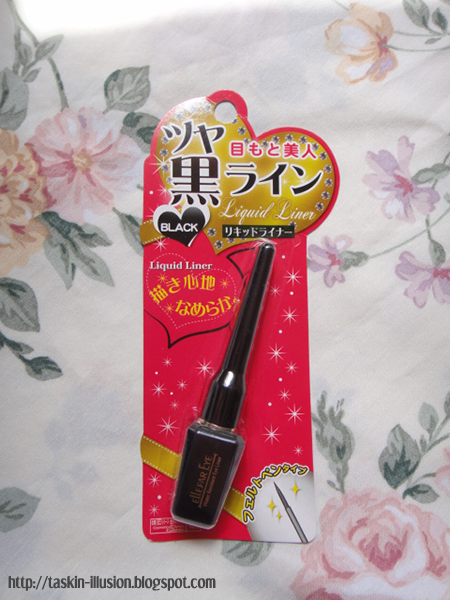 Product Info
♥
Name:
Ellefar Eye Liquid Eyeliner
♥
Brand:
Daiso
♥
Type:
Black
♥
Weight:
8 ml
♥
Price:
$1.50 USD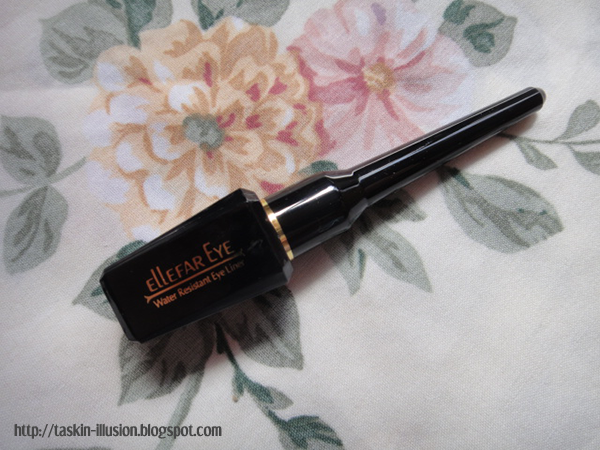 * Sorry, I forgot to take a pic of the wand.
Water-proof:
If you happen to go swimming or get hit with a water balloon and need to wipe your eyes, don't be expecting this eyeliner to stay. Once wet, it keeps it's color but comes off after you rub it. I'm giving it a 1 because it says it's waterproof when it really isn't.
Smudge-proof:
Once the liner dries, it's really hard to smudge. I rubbed it vigorously and there was no smudge. This product should've claim to be smudge-proof instead of water.
Long lasting:
I wear the eyeliner for 8hrs+. I don't have to reapply.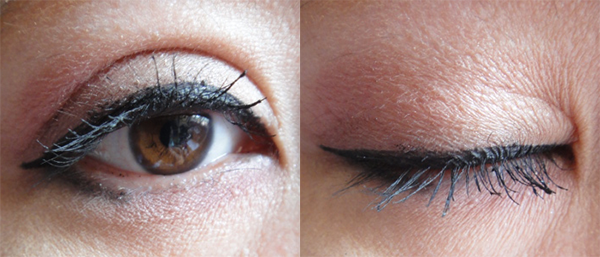 *bottom liner is a black eyeliner pencil not Daiso eyeliner
pro
-cheap
- no smudge
con
- not waterproof when it claims to be
Overall: 3/3
Yeah, it makes me mad that it says it's waterproof when it isn't but I don't think my face will be sweating waterfalls so I don't have to worry about coming off. I don't think this product will be great to use in humid areas. For the price, it's a pretty good product and definitely better than Marbella eyeliner (review
post
)