Hello everyone!
The last 2015 Liz Lisa fukubukuro that I ordered has arrived! Why did it take so long? Well, I ran out of money during new years and didn't have enough to pay for shipping. Hahaha... *sigh*
I ordered the Happy Stripe Rose Trunk Carry + 3 Way Bag Set 5 items ¥20,000-> ¥21,600 tax
TIMELINE (USA Pacific Standard Time)
Dec 1: Placed order on
TokyoKawaiiLife
Dec 29: Tokyo Kawaii Life shipped out lucky bag
Jan 6: Tenso received package
Mar 13: I paid for shipping
Mar 14: Tenso shipped out lucky bag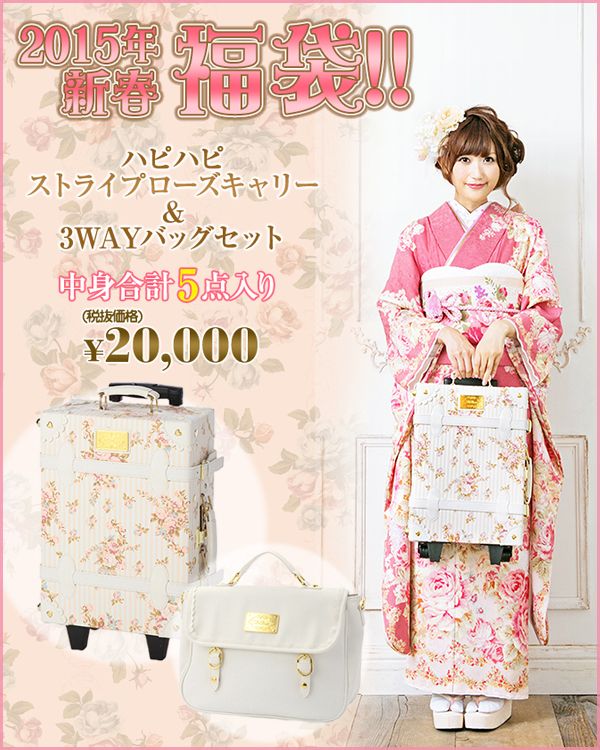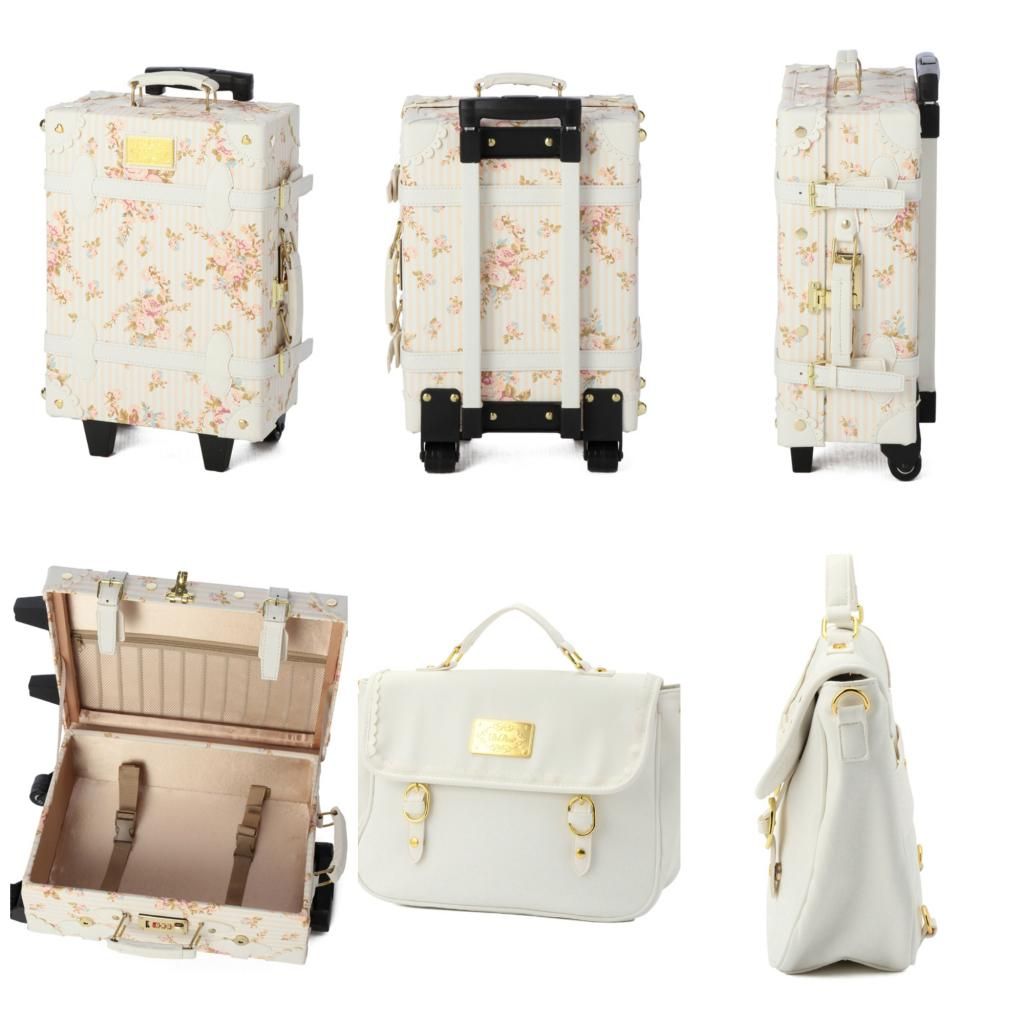 Here are the sample reveals from Liz Lisa's
blog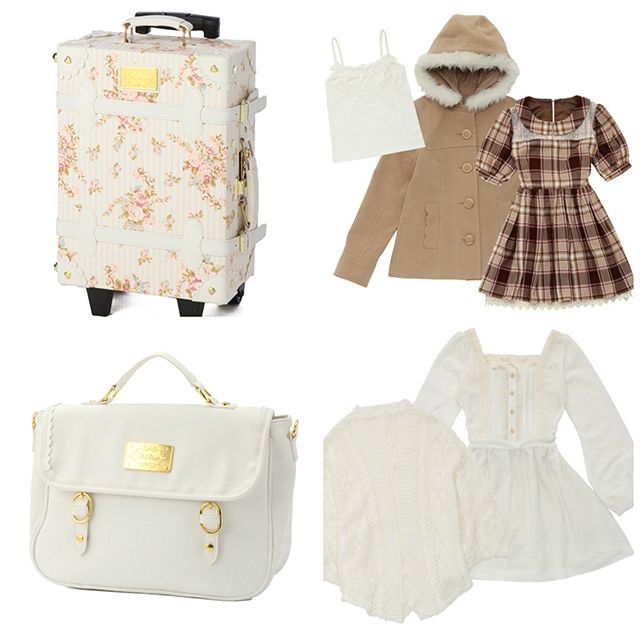 The package
This was an interesting site to see. I guess the luggage wheels punctured the box. Tenso is usually good with packaging but this box was too tall for the product. They should've put more padding. I'm glad the wheels weren't badly damaged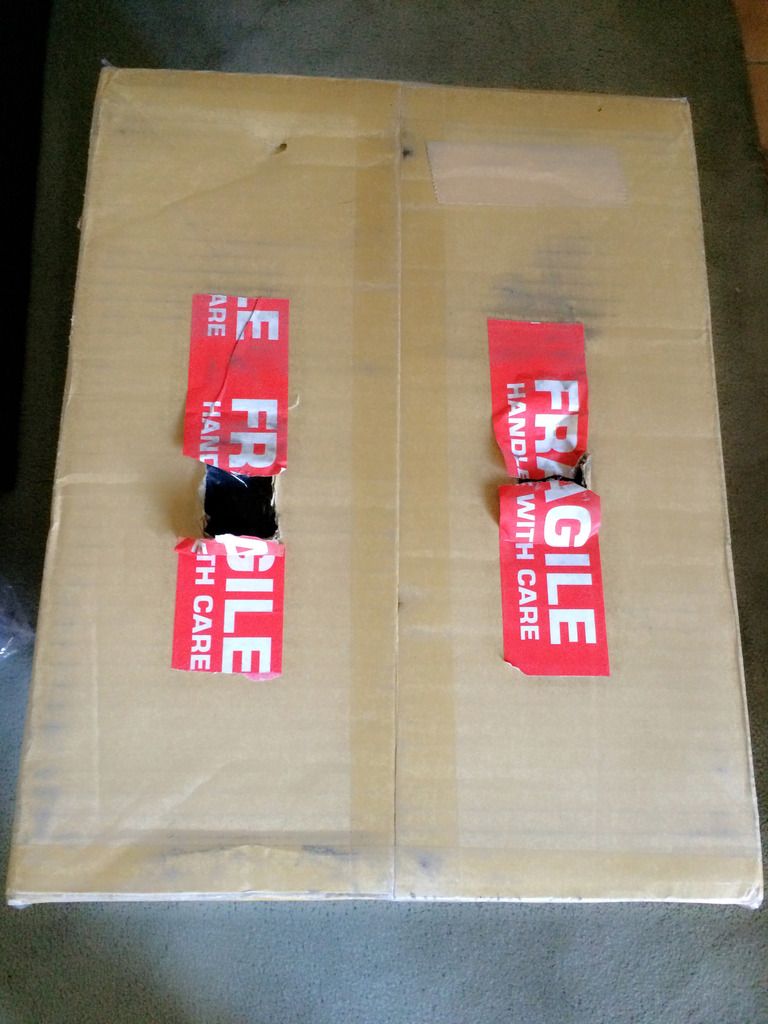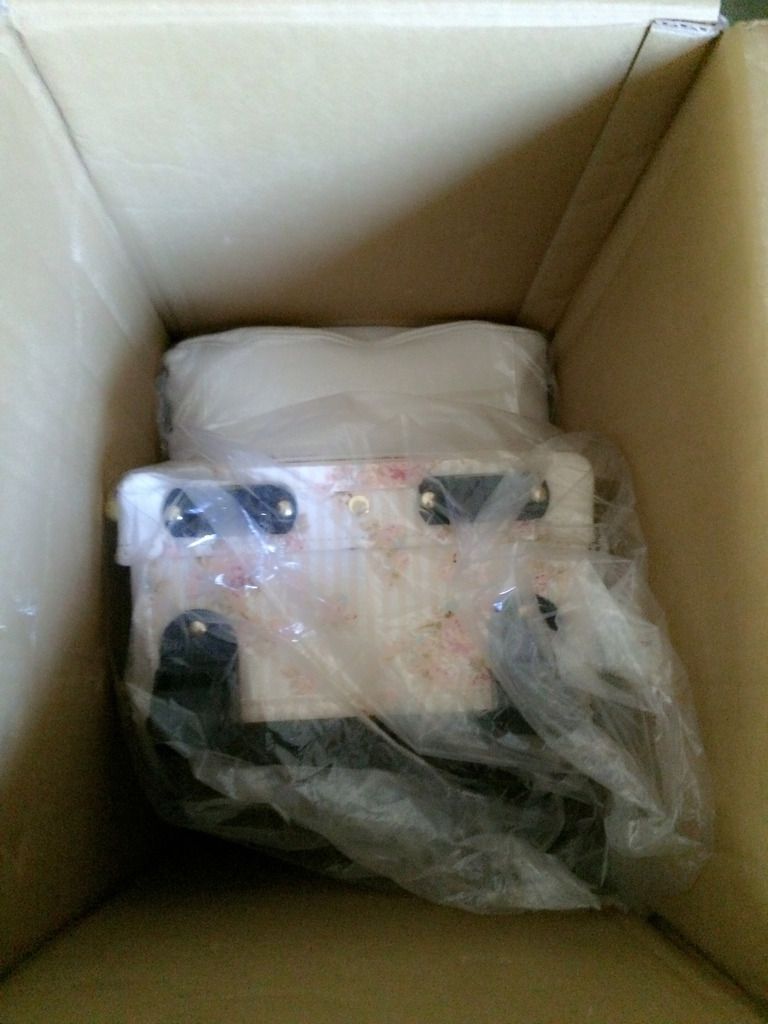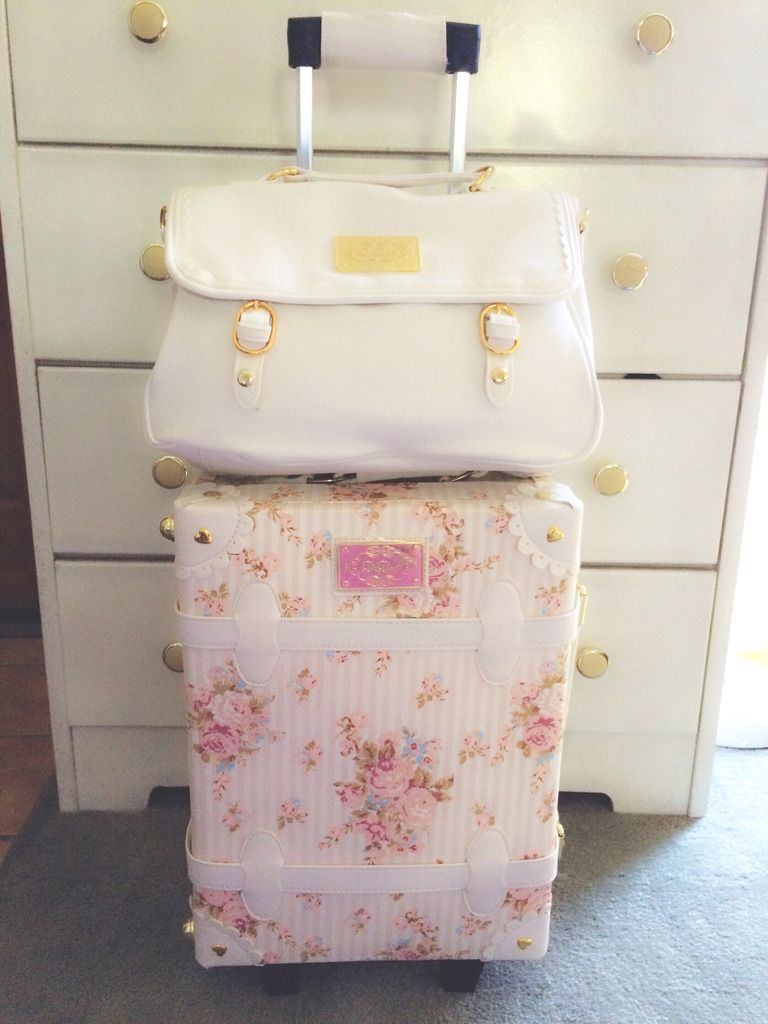 Mini Trunk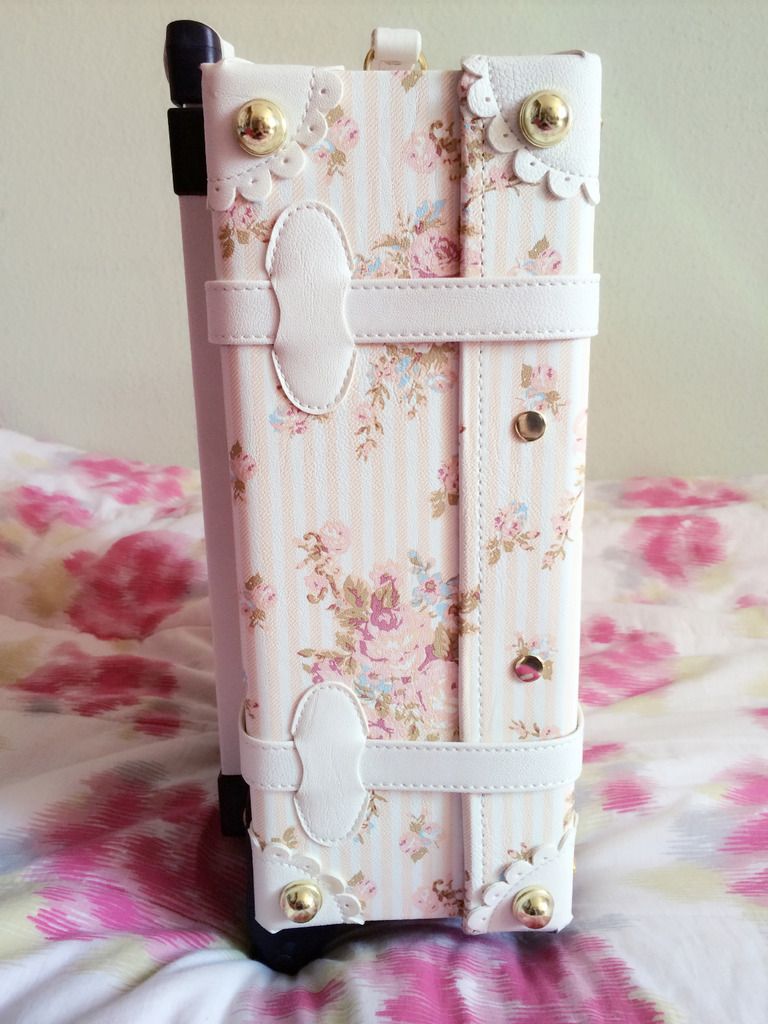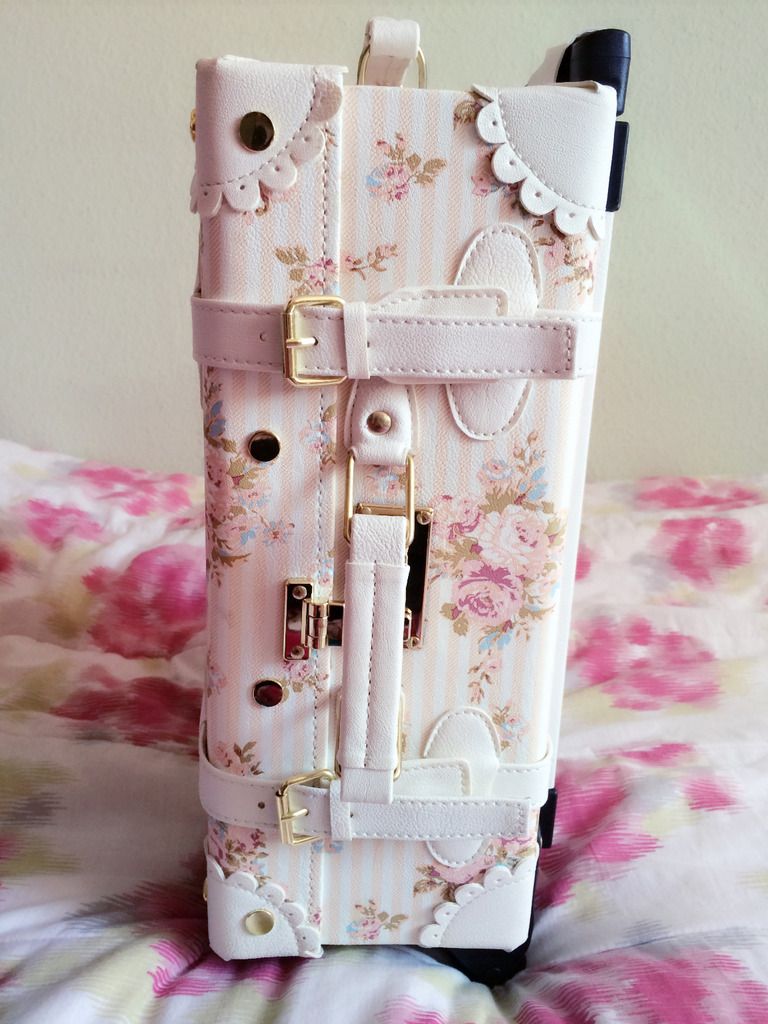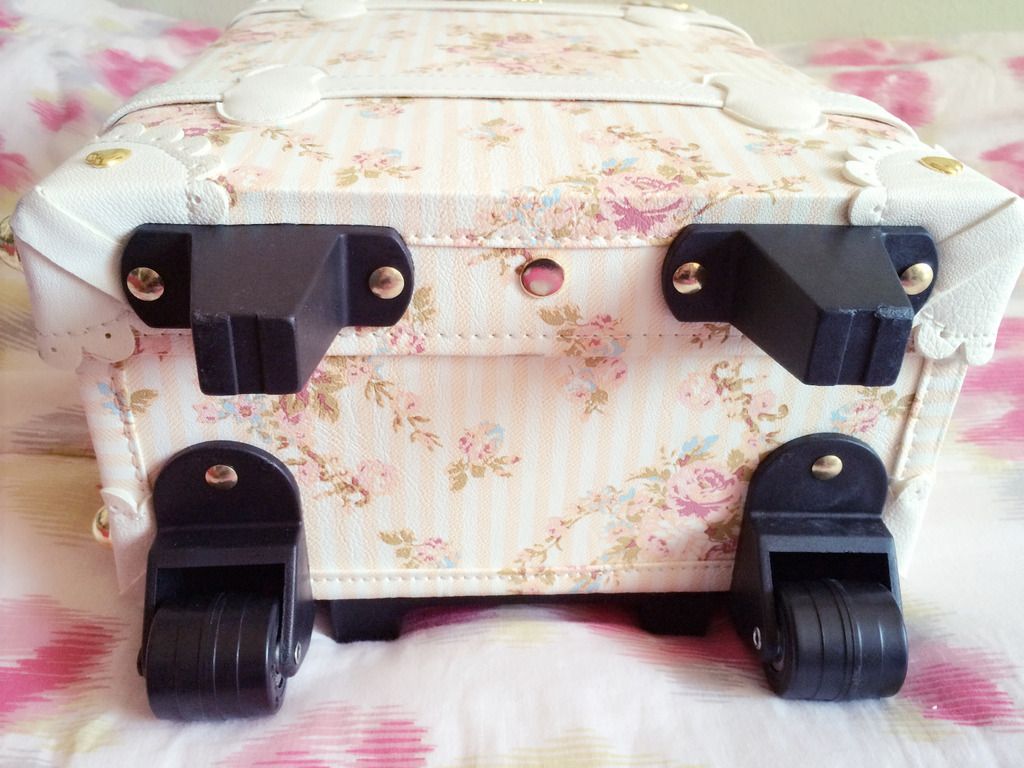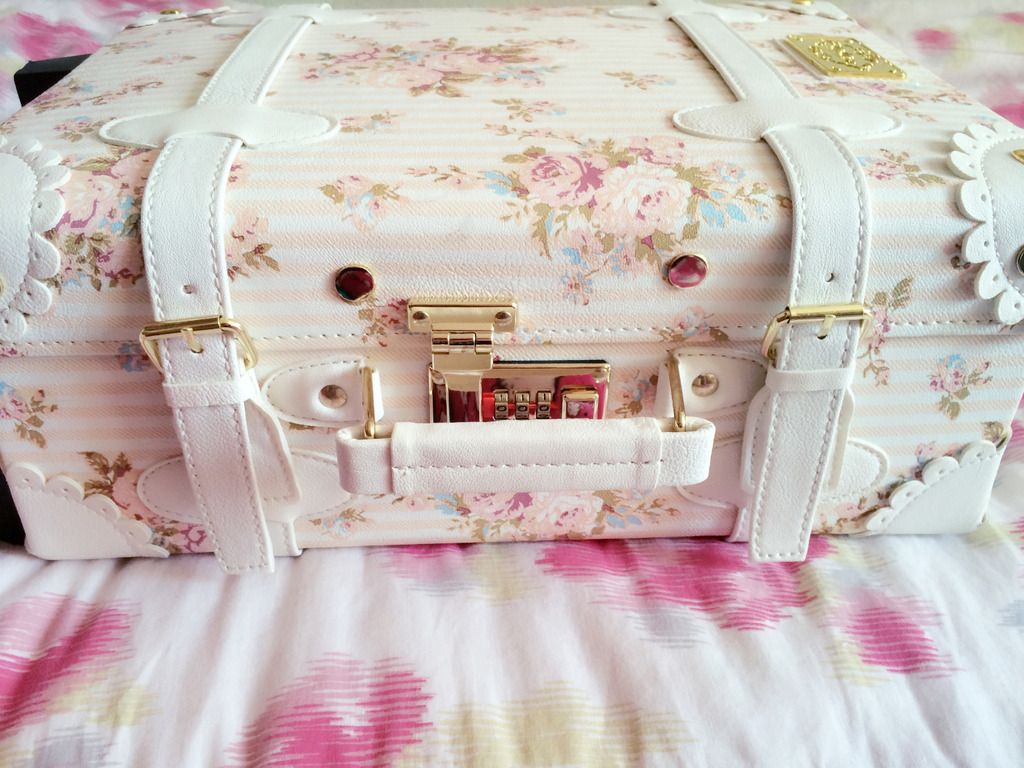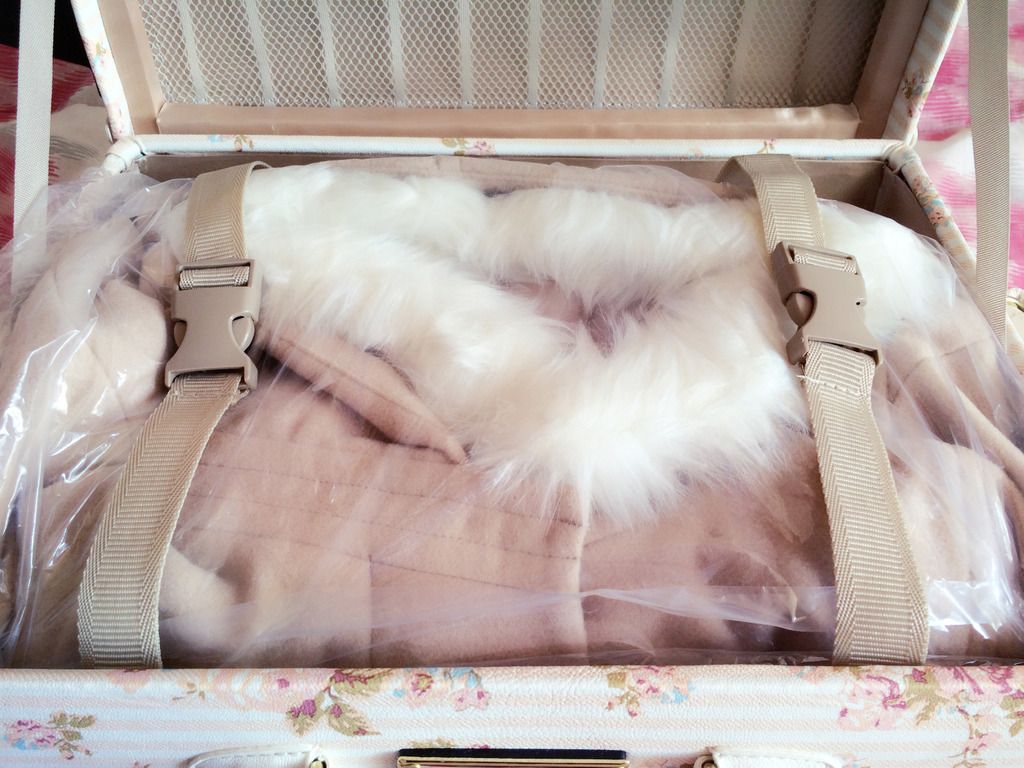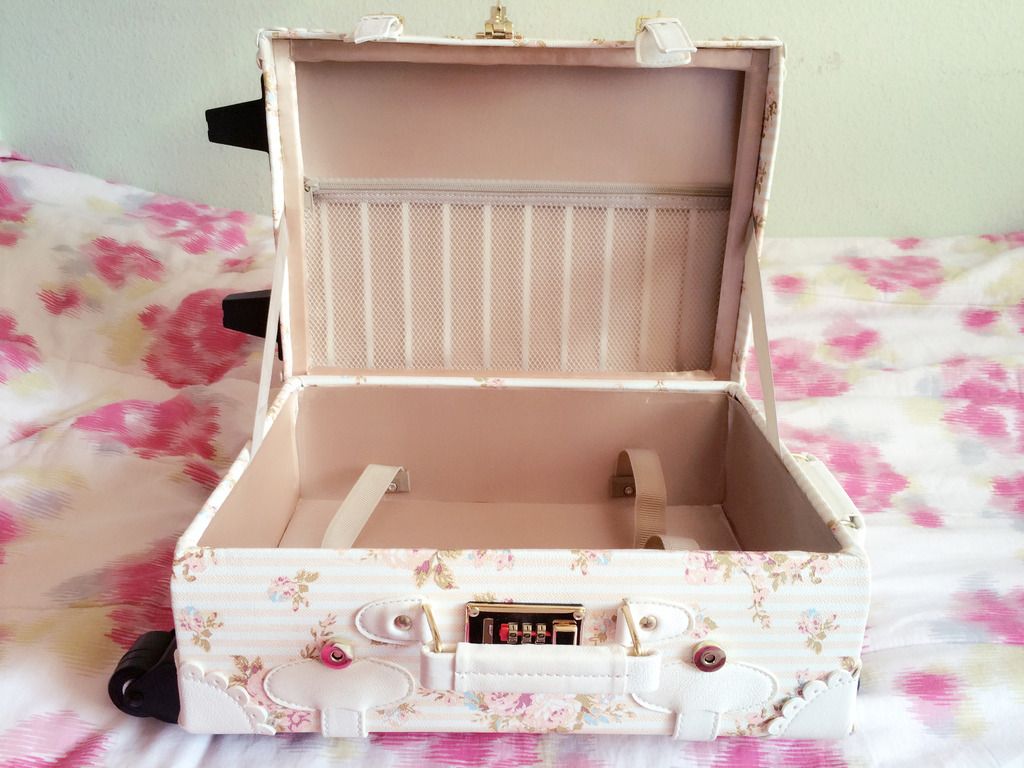 Fur Coat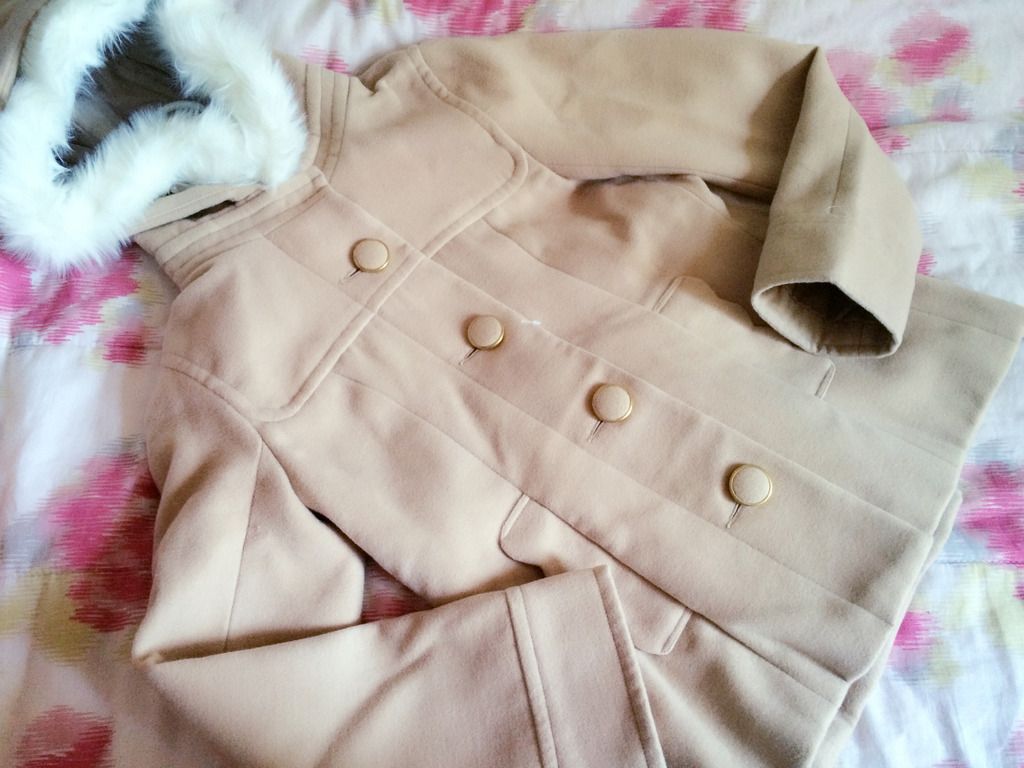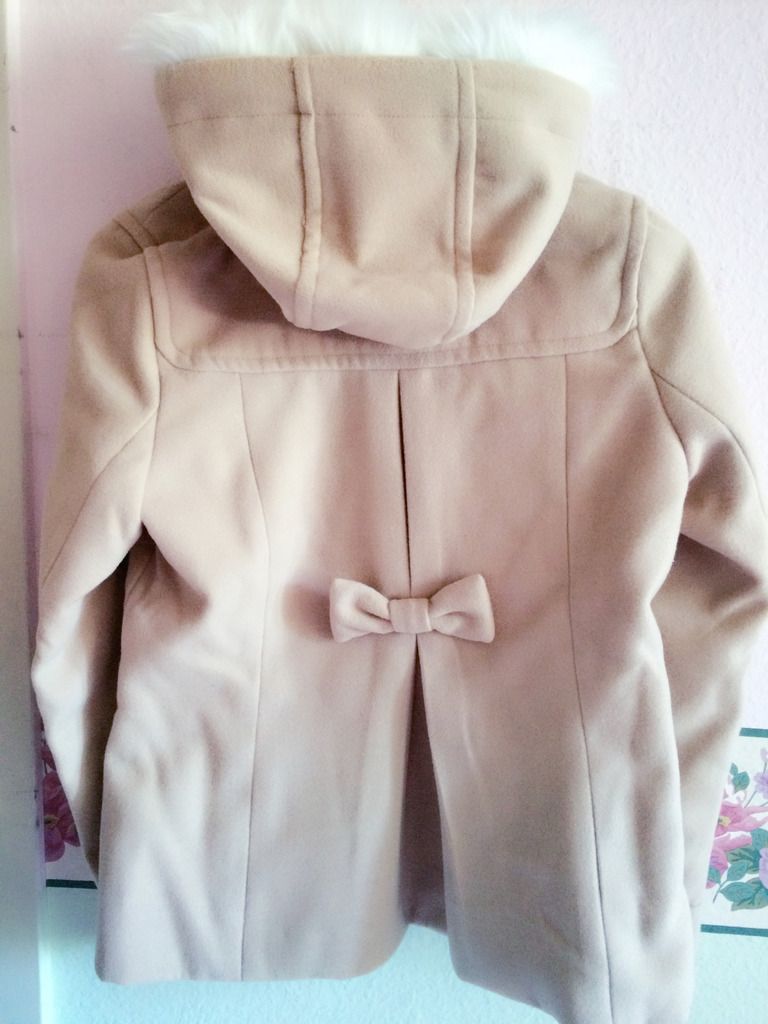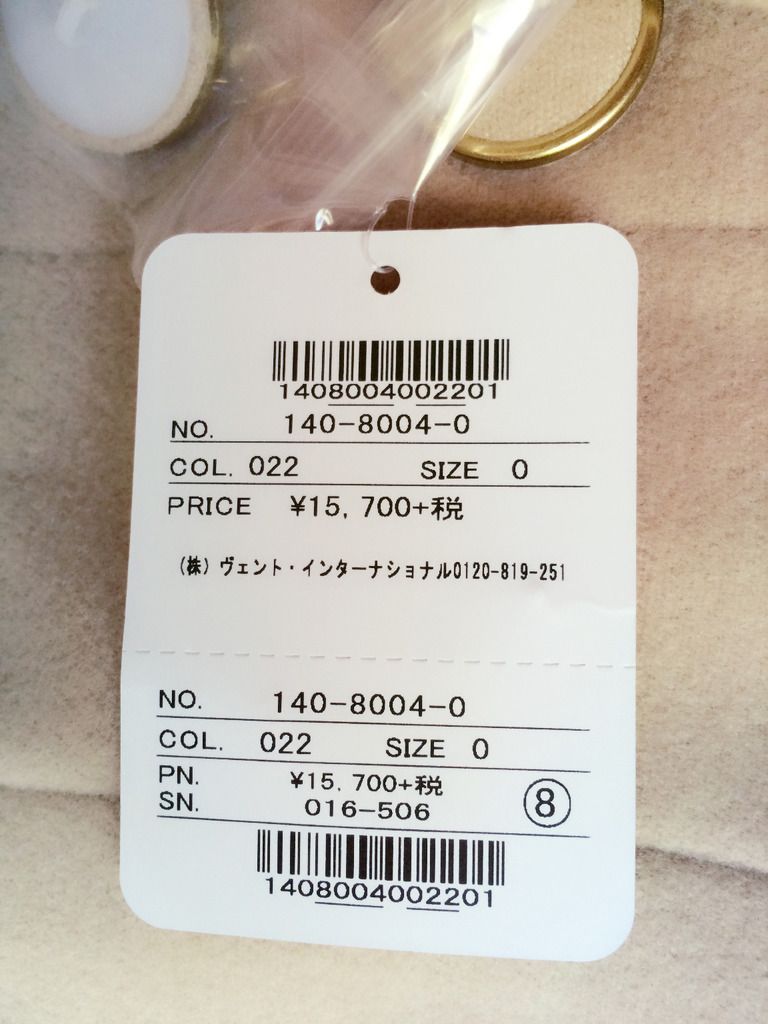 Plaid Onepiece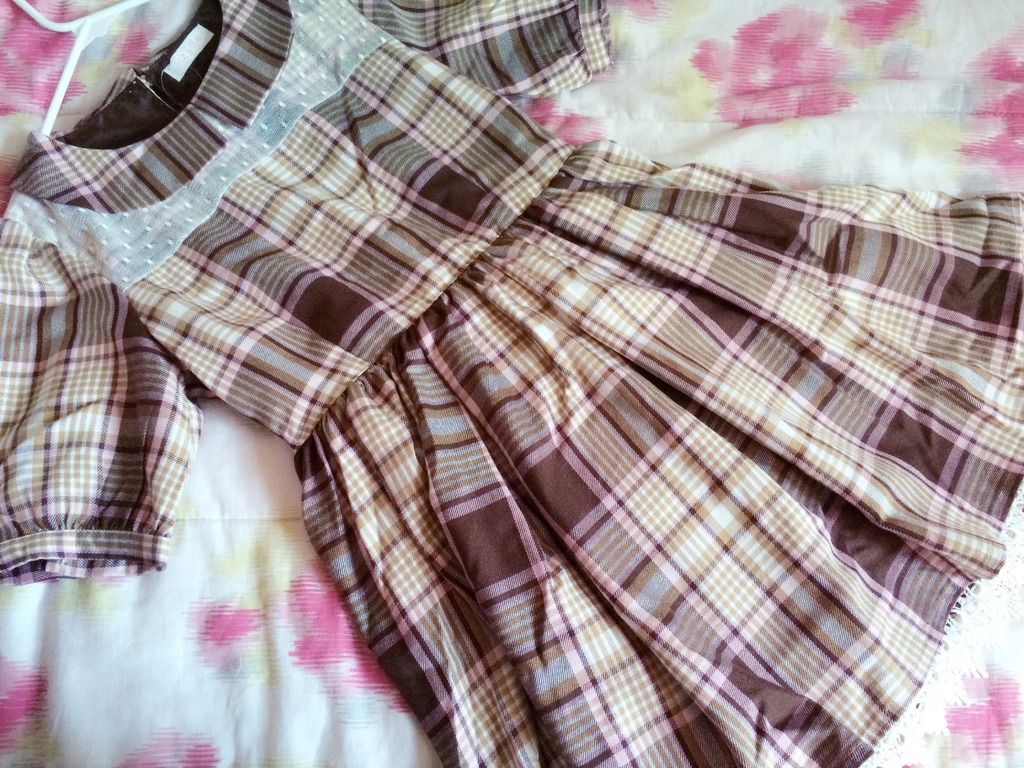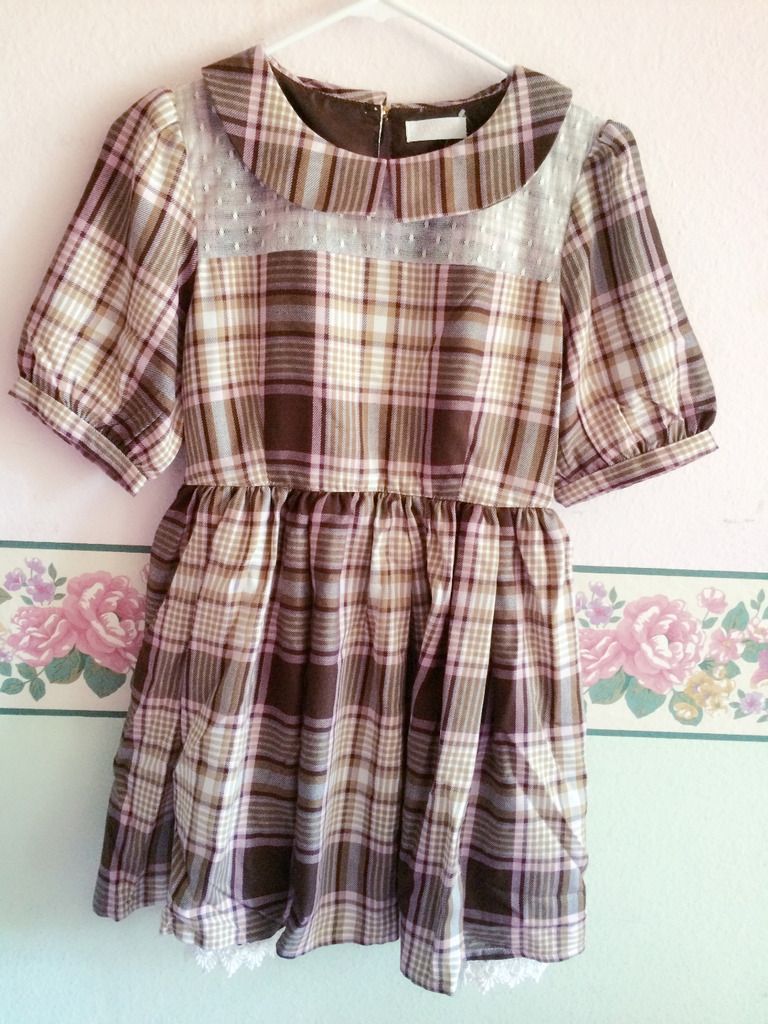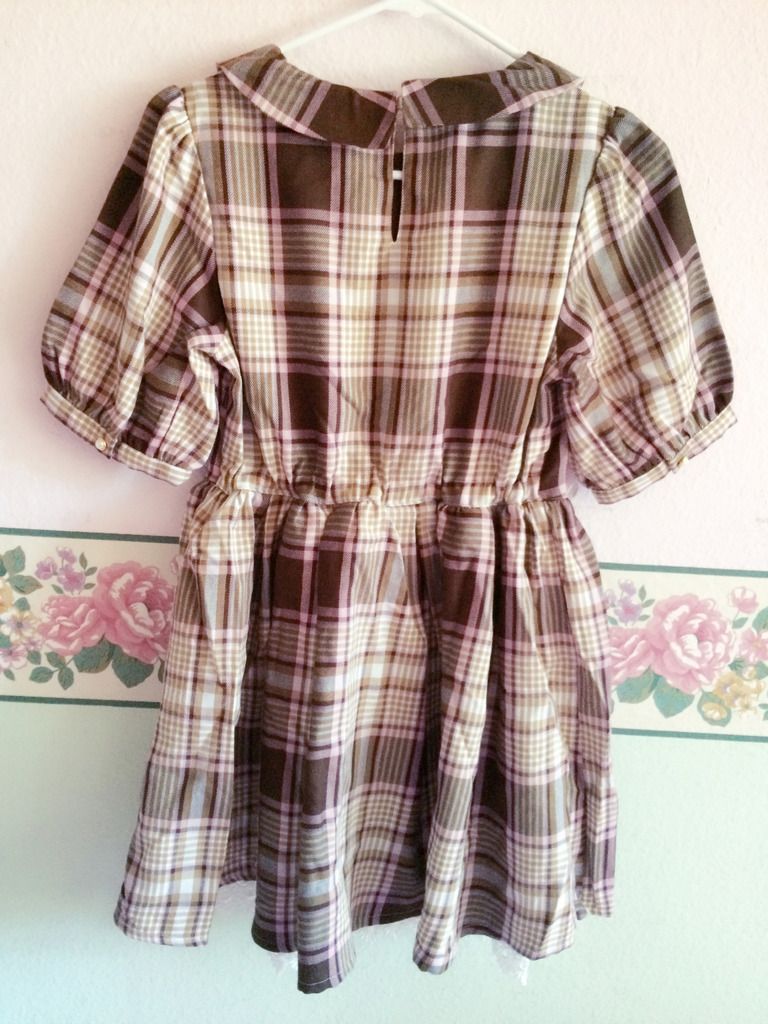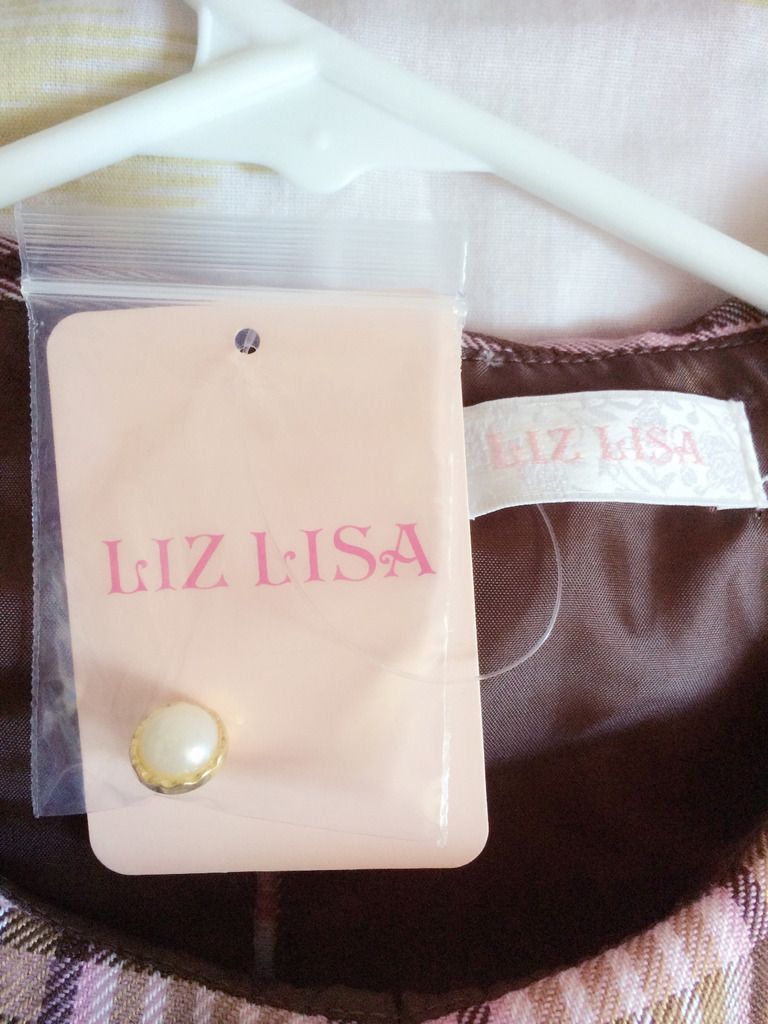 Camisole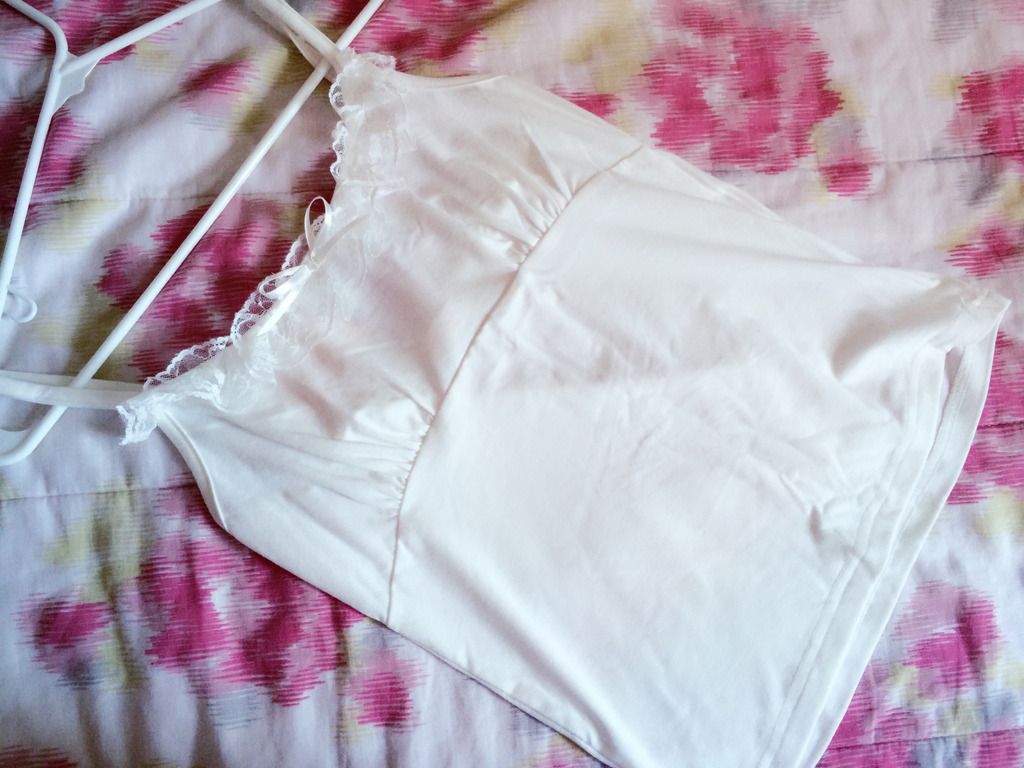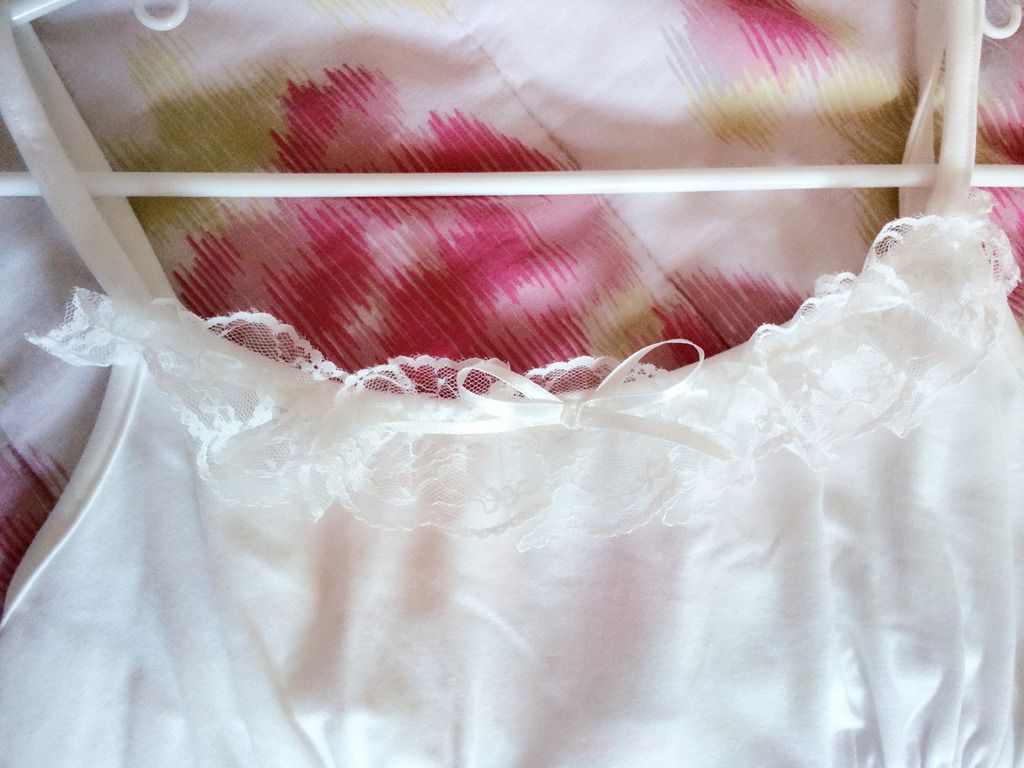 I've been buying Liz Lisa since 2007 and had never had a problem with the quality of their products. When I took out the top from the plastic wrap, I noticed the left strap was defective. The strap is sewn on the wrong way making the strap twist. The picture on the right is how the strap is supposed to look. Maybe the seamstress was overwhelm due to timeline schedule for fukubukuro. Maybe the warehouse packer was oblivious to the strap. Who knows but I don't know if I should head down to ask my local tailor to fix this or sell this for $5 haha.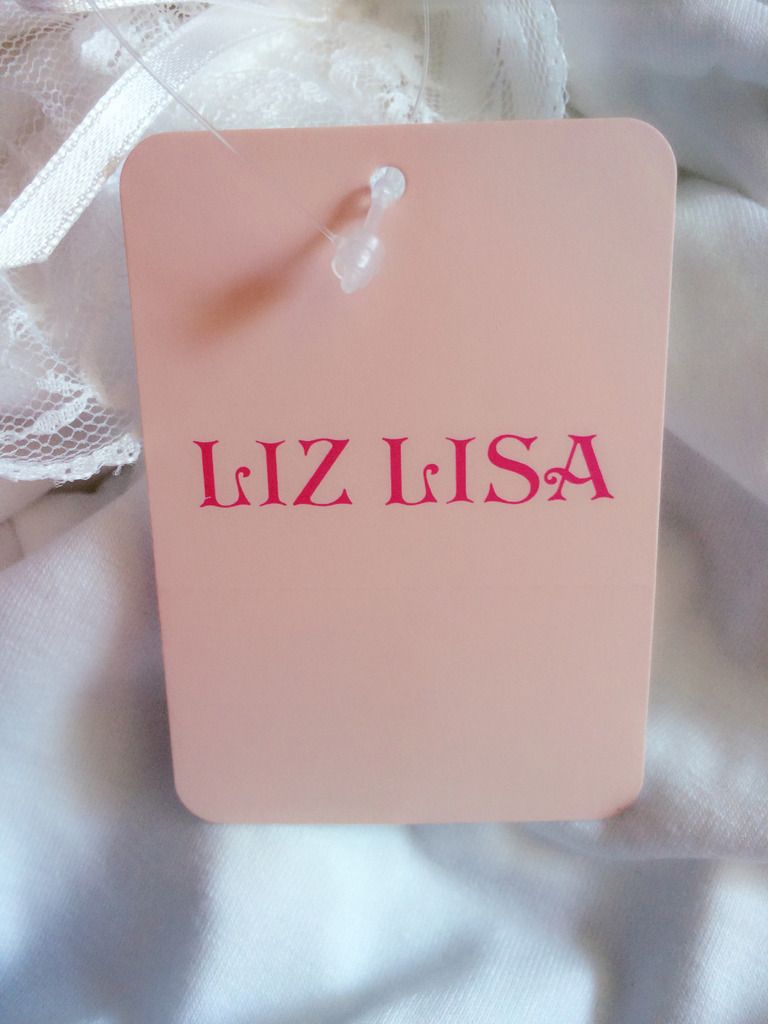 3 Way Bag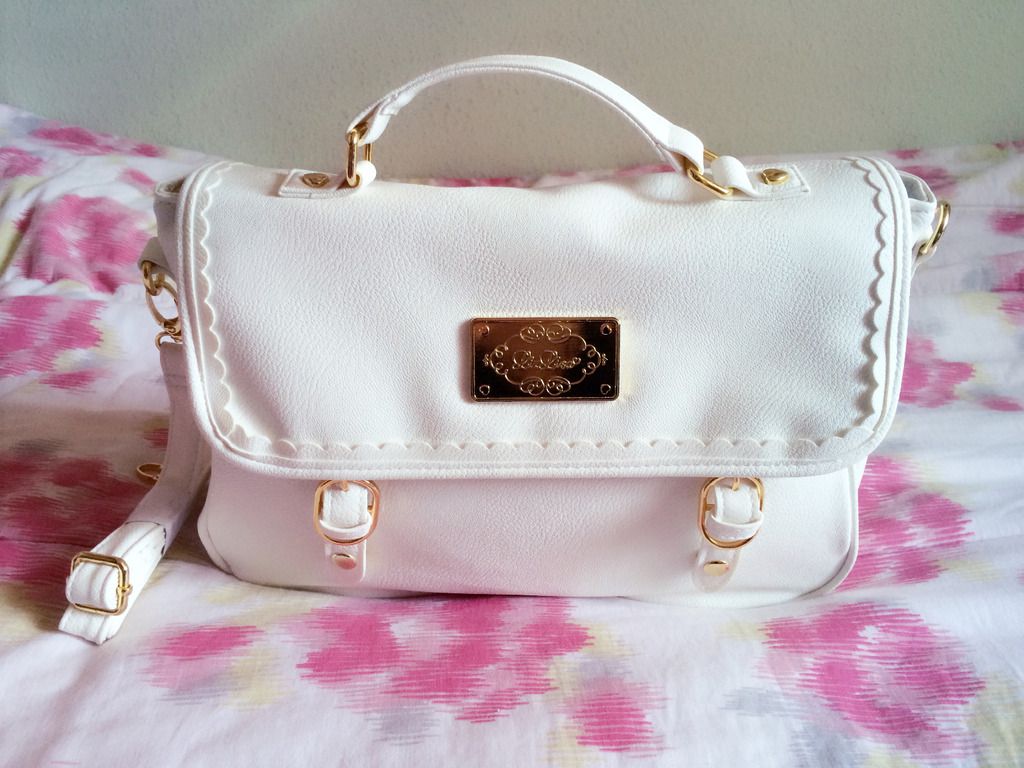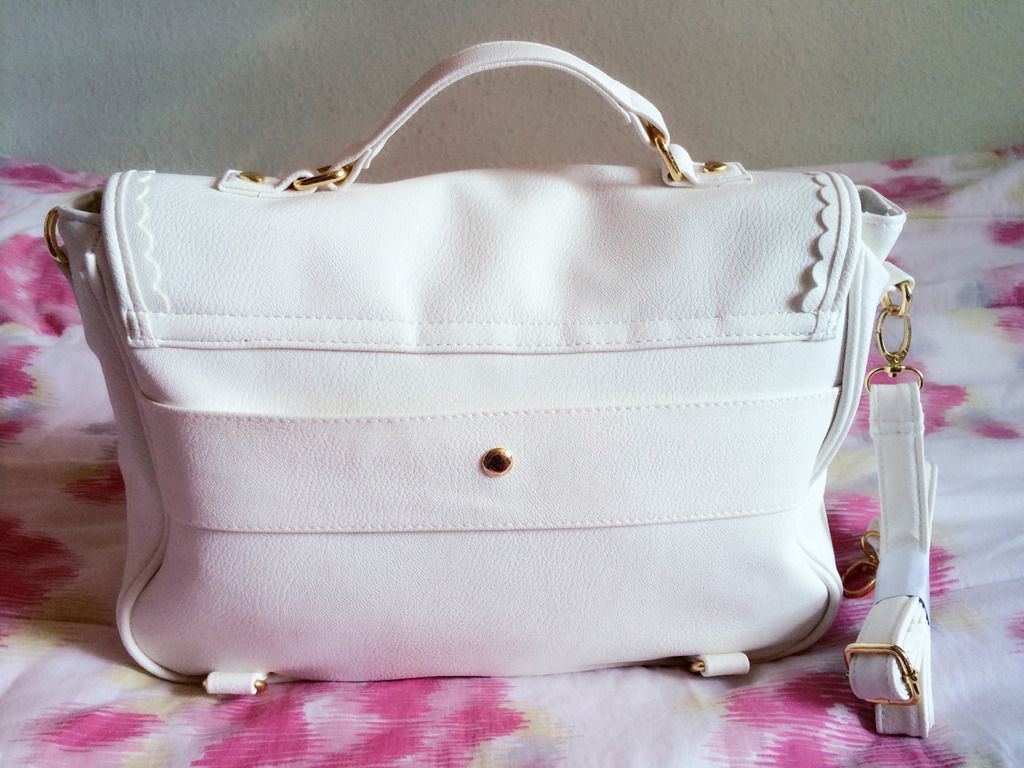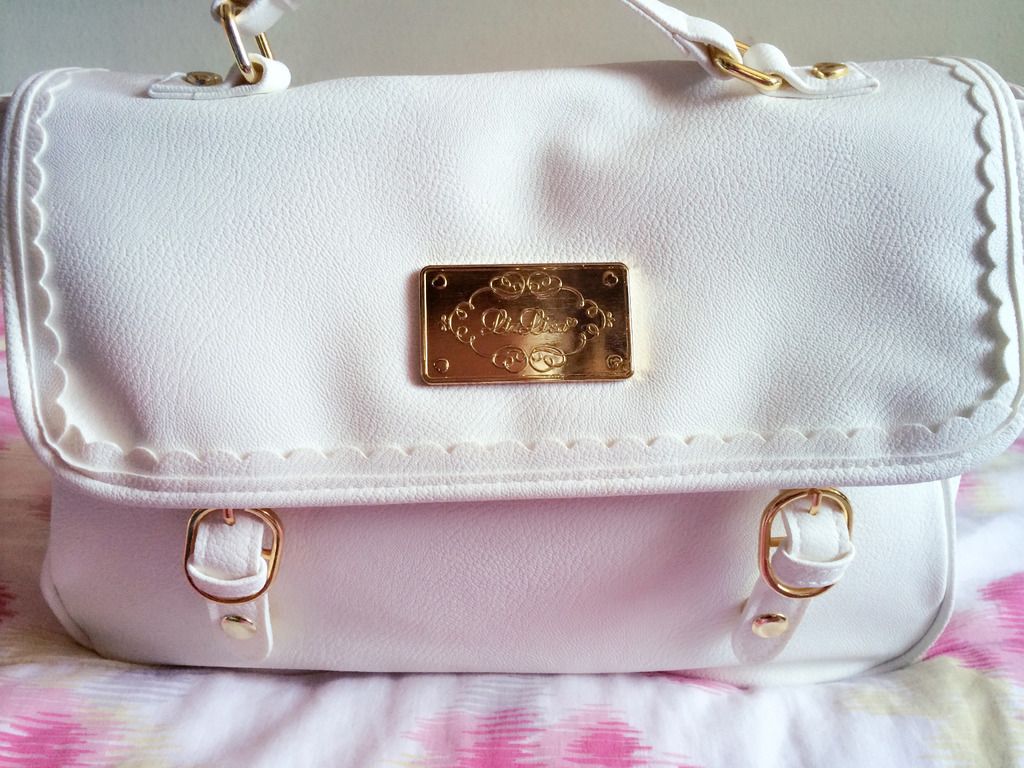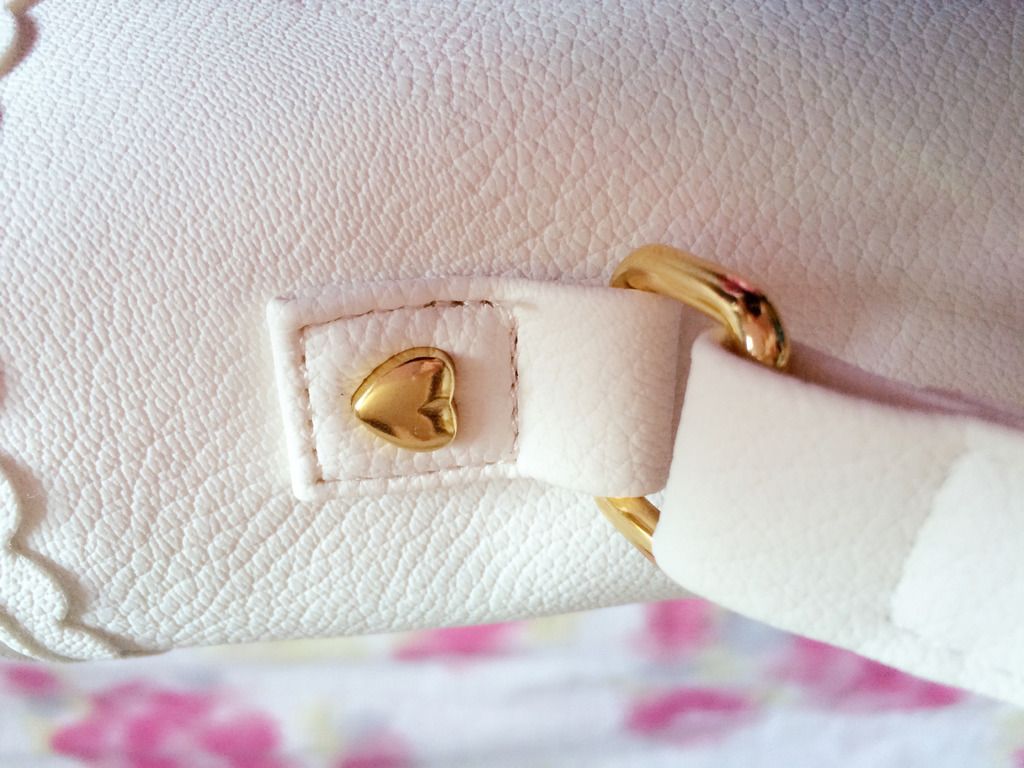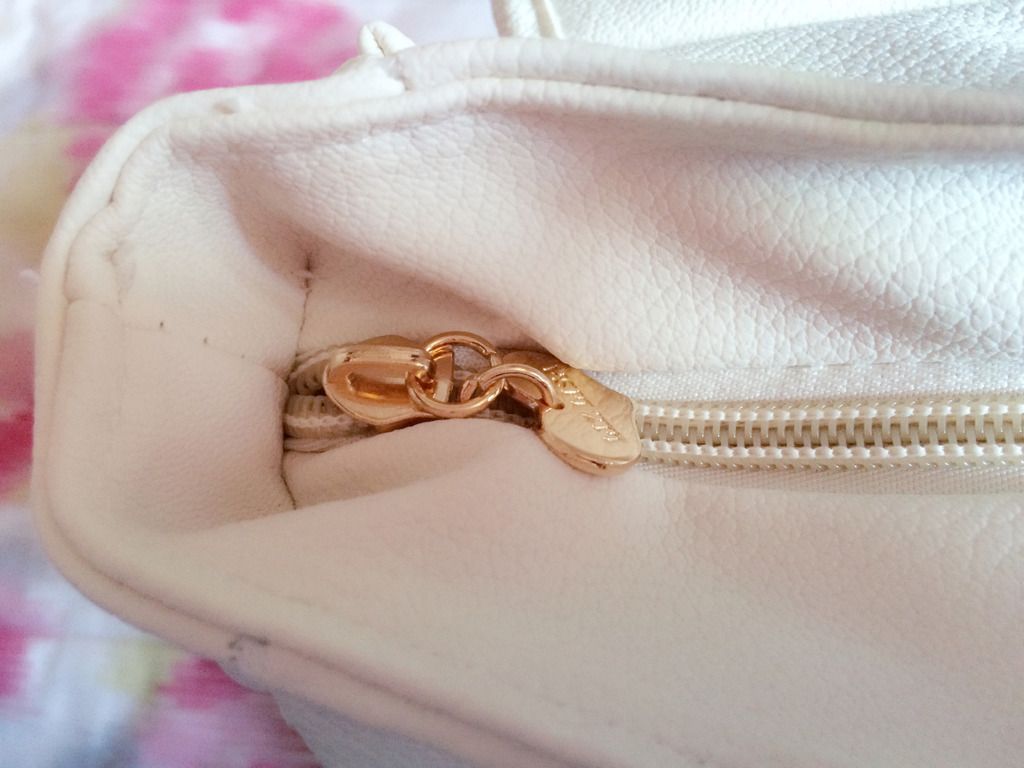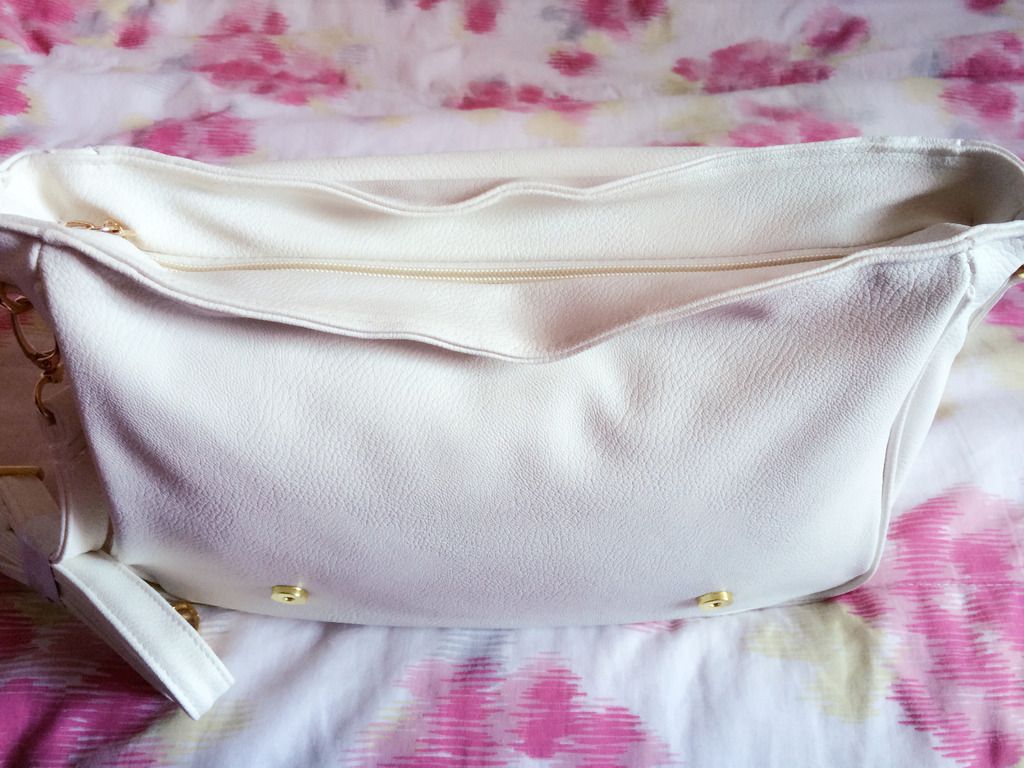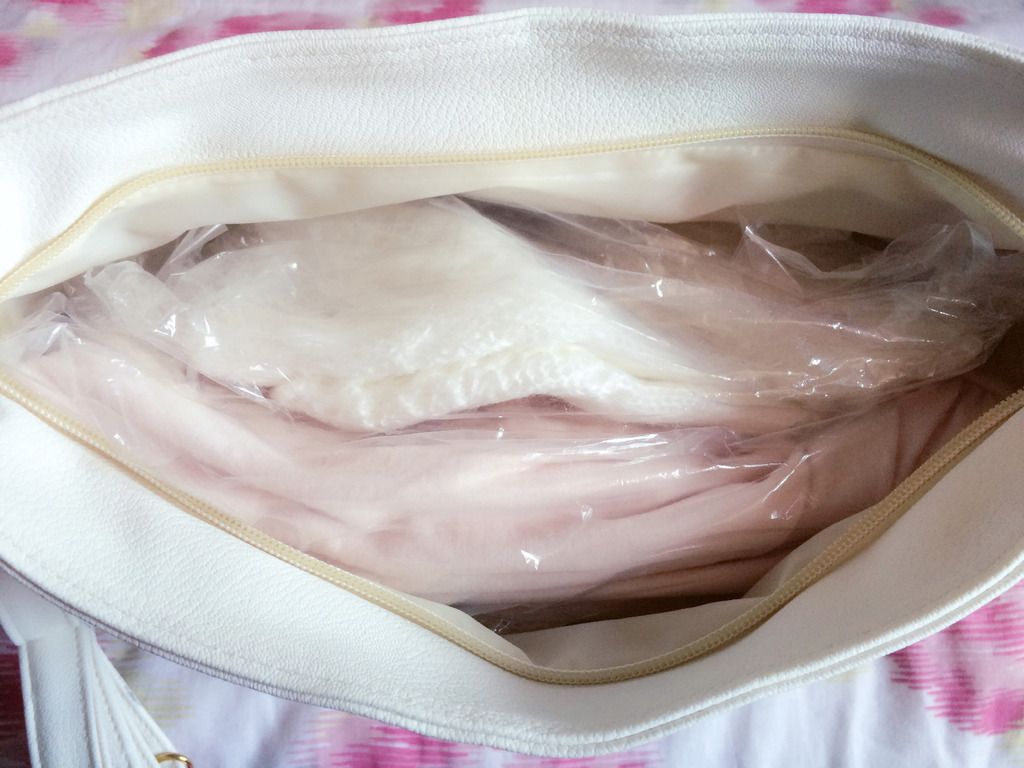 Open Cardigan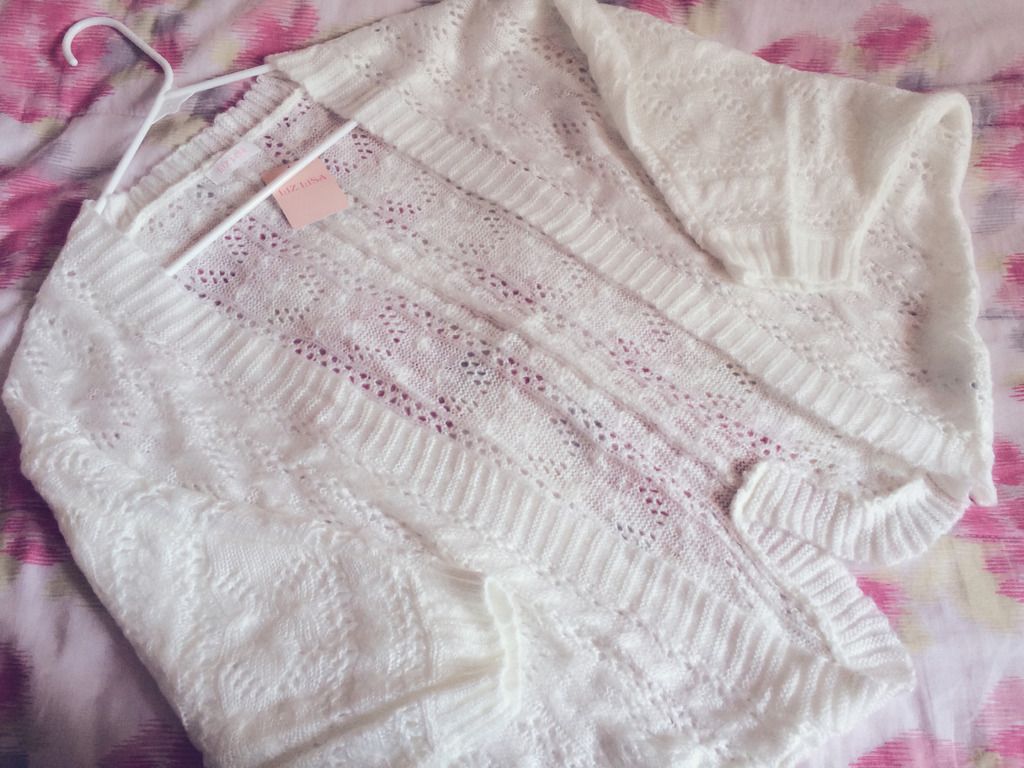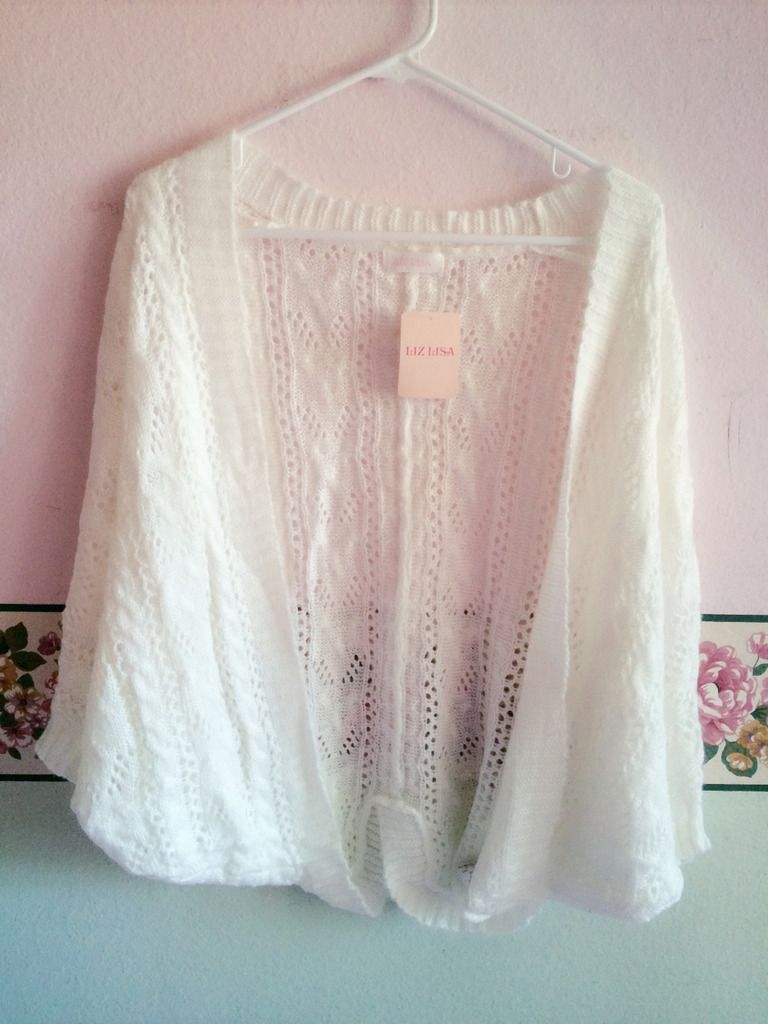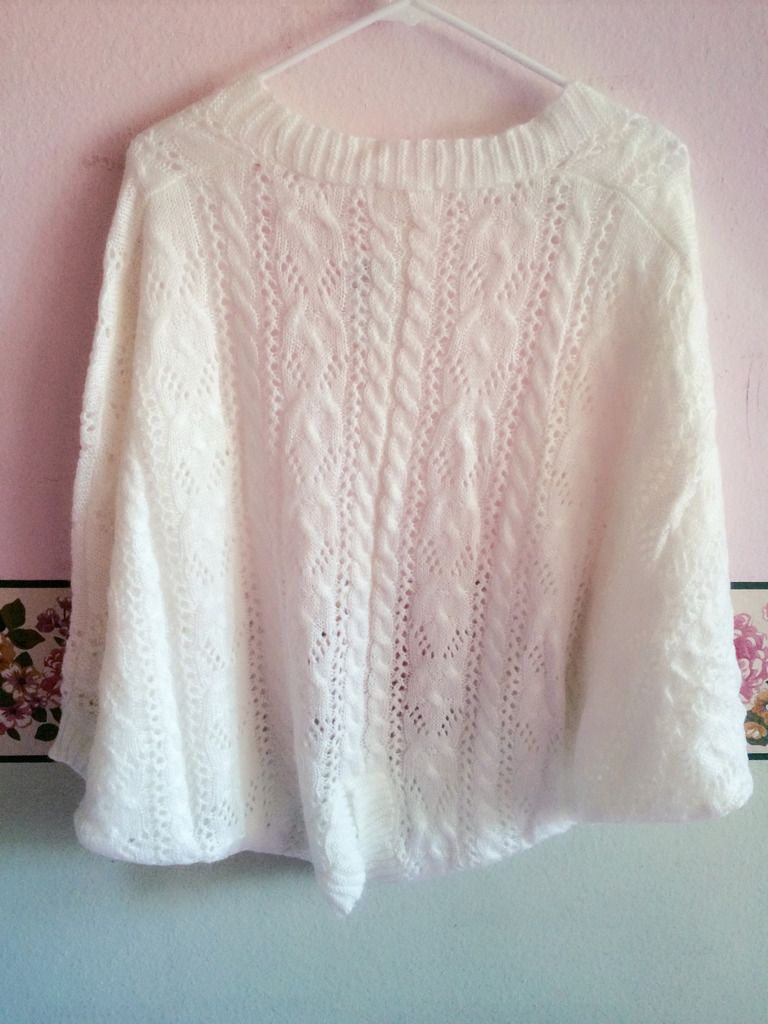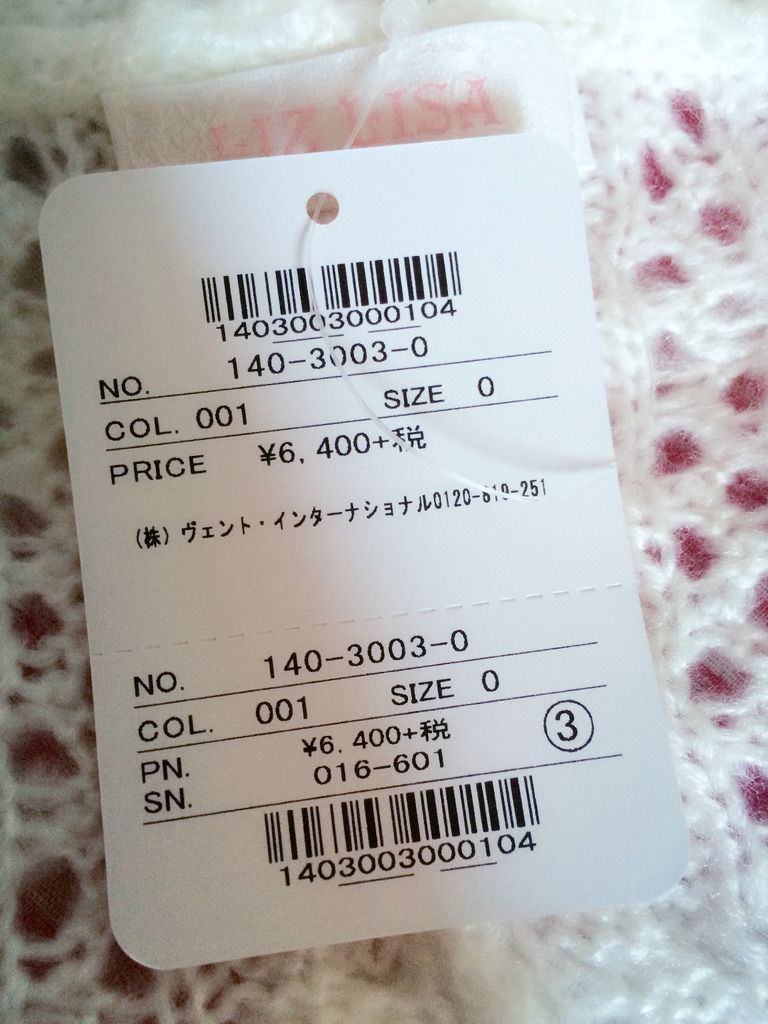 Onepiece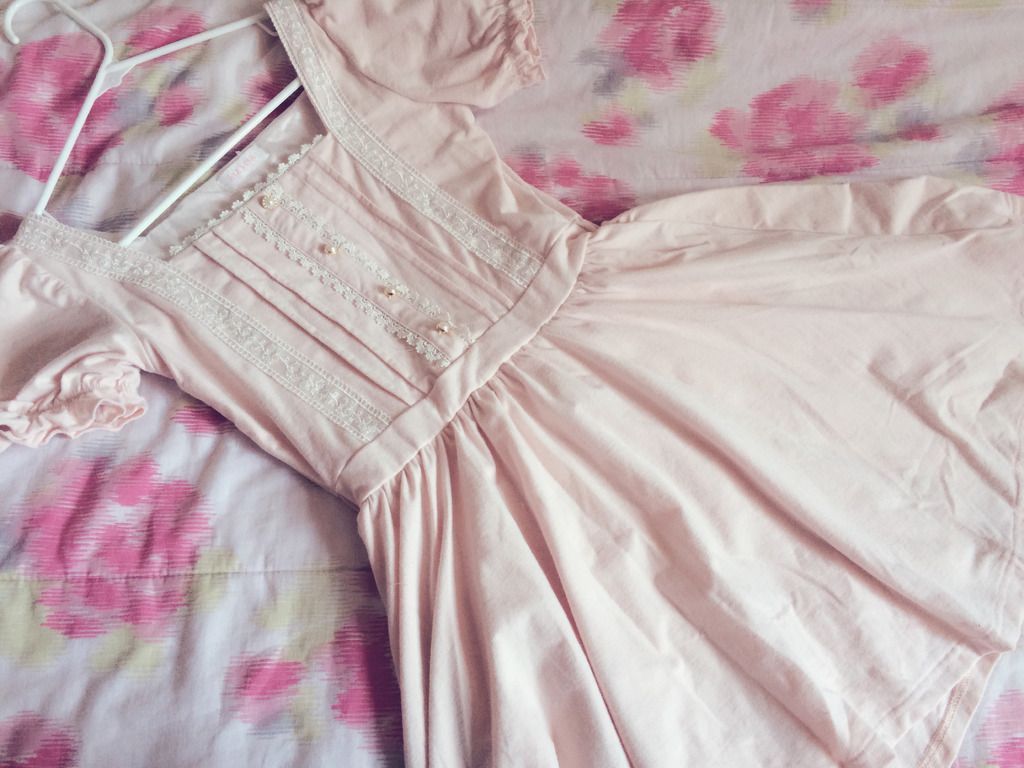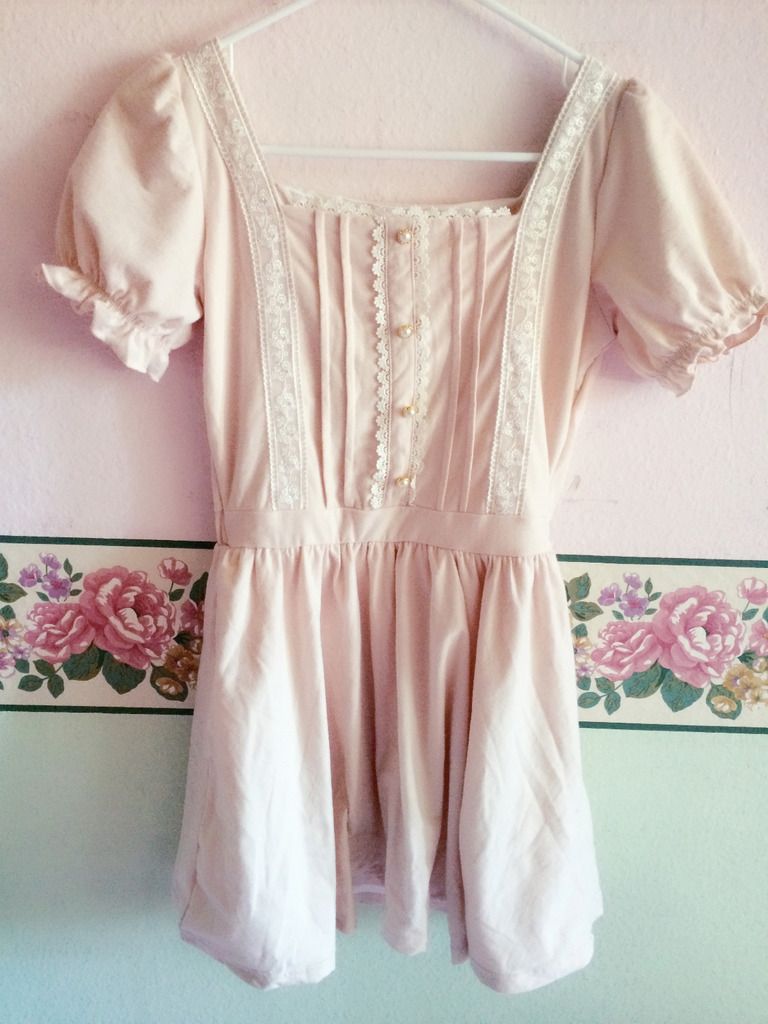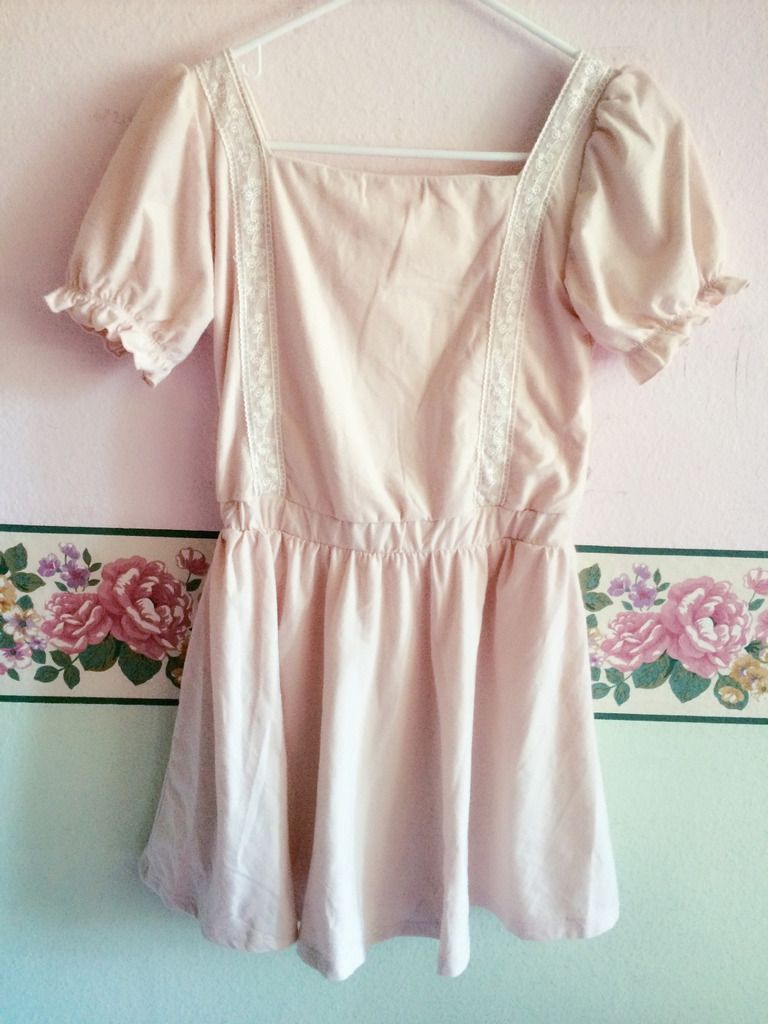 CLOTHING WORTH
Fur Coat ¥15,700
Plaid Onepiece ¥9,200
Camisole ¥ 3,200
Open Cardigan ¥ 6,400
Pink Onepiece ¥8,700
TOTAL ¥43200 = $362.08
Fees
Tokyo Kawaii Life fees: ¥21,600 = $180.86
Tenso's fees: Weight 6,200g = ¥13,170 = $110.38 EMS shipping
Total: $291.24
Overall
The trunk is gorgeous. I'm hoping they make a bigger version next year! I love everything except the defective camisole. It's a bit of a downer but you can't really notice it unless I pointed it out? Maybe I'll deal with it and just hide it under my clothes haha. If anyone wants it though for $5 let me know haha.