JapanLA had a rilakkuma event on 9/24 and was introducing a new character to the san-x series, Sentimental Circus. There was a meet n' greet photo shoot with rilakkuma, raffle, and cotton candy. The first 100 guests who spend $25 or more are entered into the raffle and are guaranteed to win a prize.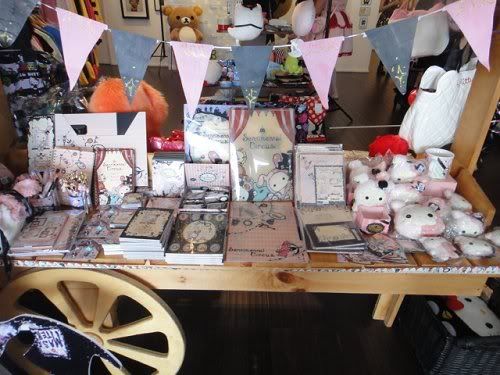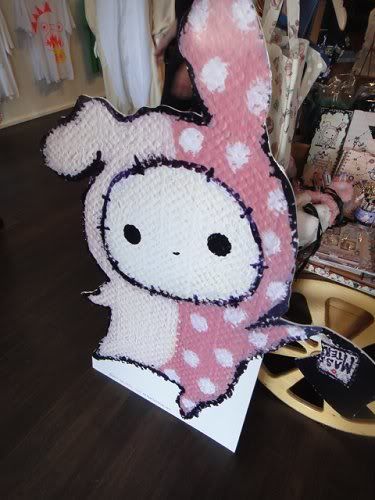 When I saw "photo shoot with rilakkuma", I just had to buy a rilakkuma kigurumi. On friday after school, I drove to TAMAYA but apparently they were sold out of their adult sizes from the week before so I bought a kids size instead. On the day of the event, I woke up late which pretty much made me late on everything. I finally got my shit together around 2:30pm. The event was in Hollywood. Gah. It usually takes me an hour to get there. The invitation said it would end at 4pm which would only leave me 30mins to buy stuff and take pictures. Oh man, did I speed on the freeeway but it didn't help much cause there was traffic getting onto the 101 fwy... so I did end up taking an hour getting there anyway HAHA.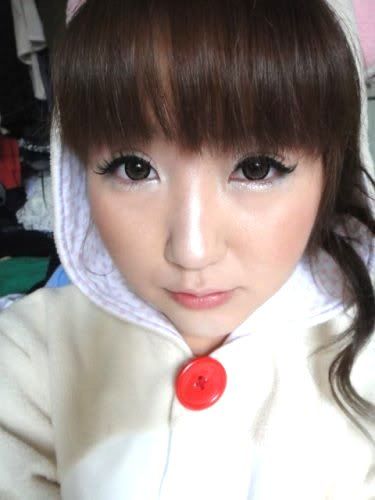 I took a picture before I left my house.
Yay with Rilakkuma!!!
I meet some local lolitas from OC & LA. They were so nice and I loved their outfits! They looked so adorable I was so jealous. I need money so I can buy some AP & BTSSB. My one Ap dress just isn't enough. I hope to see them at more lolita events soon. ^_^