A few months back, Steve took me to Asian Garden Mall located in Little Saigon. There was a little beauty shop that sold hair products. Located in the back in a cubby hole were a bunch of eyelashes. I asked the lady how much. She said "$5 each and if you buy 4 I'll give you the 5th one free". Oh nice. I choose the styles. Out of the pile, I picked the most dramatic, full set of lashes. Two designs fit my style. For today, I'll be reviewing No. 34 from M.O.D.E.L 21.
Product Info
10 pairs of eyelashes
100% handmade
Re-usable
Synthetic hair
Packaging
The box itself offers no protection. It's just a plain orange box with a little see-through window. It can easily get flattened. The stock photo used looks out of date. The lashes are stuck one a white white cardboard. Nothing fancy.
Design
I like how the design alternates from thick to thin lashes. The design really suits me and I didn't have to trim the edges.
Comfort
The band is a bit stiff. You just have a flex the lashes a bit before you apply. At times it can feel a little heavy but I'm used to it after wearing so many thick type lashes. Can easily be removed by peeling them off or with oily based make-up remover. It still keeps its shape.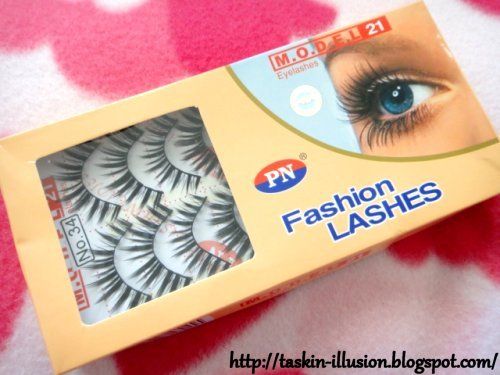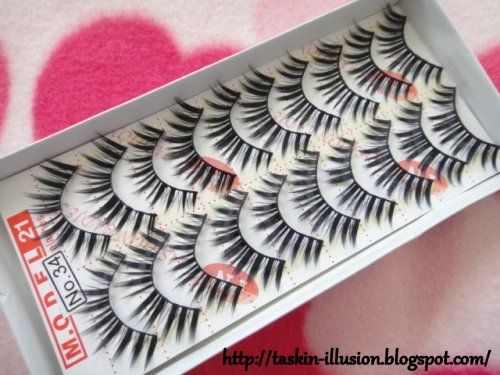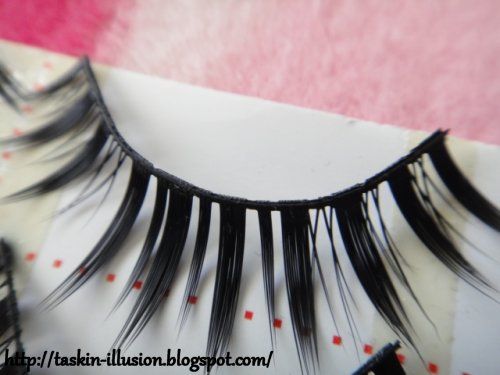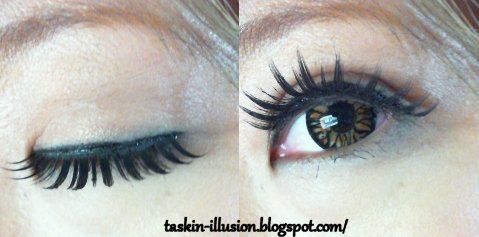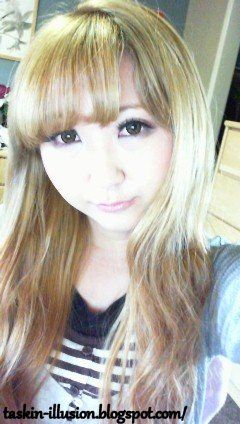 Where can you buy?
Some websites such as amazon and ebay may differ in their model numbers. Just look for the design. If anything, just order from their official website
http://www.model21eyelashes.com/False-Eyelashes_c_1.html