It's november and here I am talking about September's glambag. Now you guys know I'm really behind on posts. I'll be staying in dorms this weekend to work on my art project. Might post more old news if I have the time.
What I got:
❤ London SOHO New York Smudge Brush
❤ Jane Sparkle Gloss
❤ Circus by Andre's Choice Nail Polish
❤ Carol's Daughter Monoi Repairing Split End Sealer
❤ Mirabella Eye Colour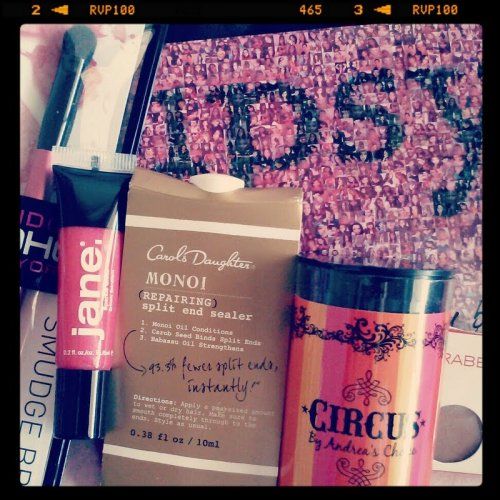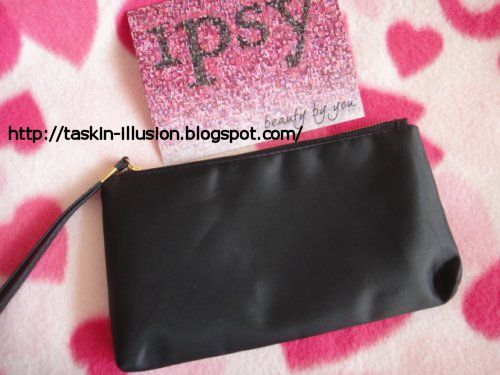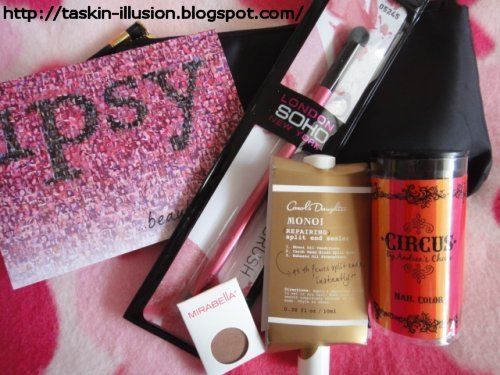 The new make-up bag is a huge improvement from the previous mesh-type ones. The equality doesn't look cheap and I feel like I can use it has a purse wristlet. The SOHO brush is pretty useful. I can make a smokey eye look with this. Got another nail polish from Andrea's Choice (review will be posted next). I have to try out the mirabella and monoi items soon.