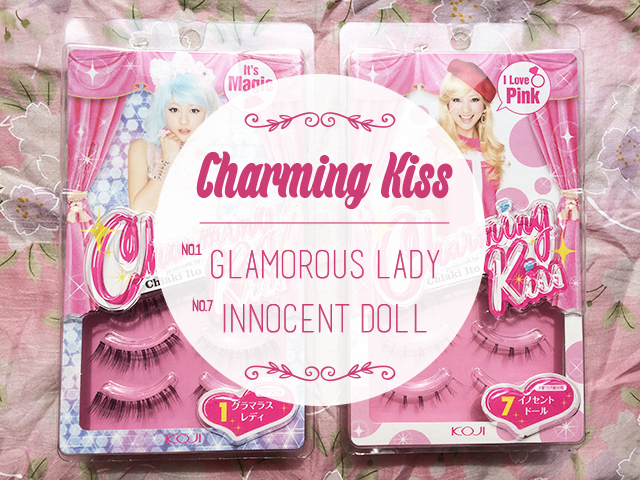 Product Information
Name
: Charming Kiss No. 1 Glamorous Lady (left) & No. 7 Innocent Dolly (right)
Brand
: Koji
Price
: $10.98 each USD / ¥900
Content
: 3 pairs
Website
:
http://www.koji-honpo.co.jp/chiaki/
This eyelash line is produced by Chiaki Ito who is one of the singers in a Jpanaese pop group called AAA. I never took Chiaki's image as the "kawaii anime" type so I was a little taken back seeing her in bright colorful clothing and wigs. Definitely work of a PR.
She released a solo track to coincide with the release of her cosmetic line. I kinda like this look on her. I swear I had this song on repeat as I edited this post.
The anime character in the music video is vocaloid Chika. The illustrator is unknown yet very Ai Yazawa inspired and is voiced by Chiaki Ito herself.

I was attracted to the pink and sparkly packaging while browsing around in the beauty section of Japanese supermarket. So pink.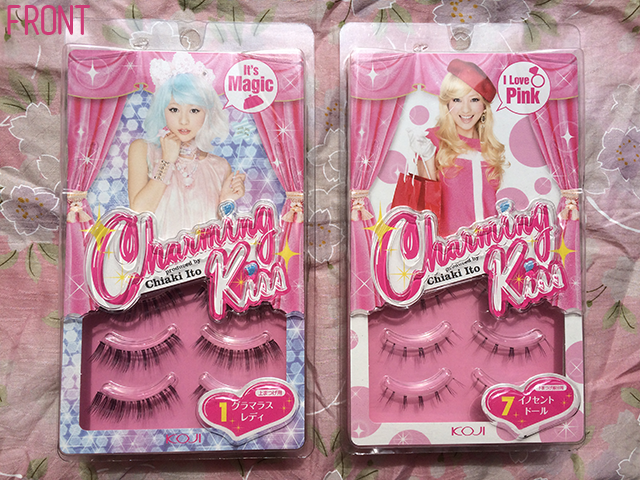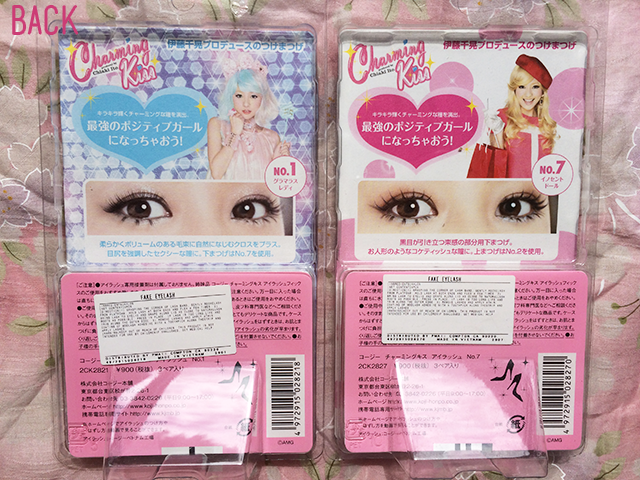 The latest trend is to look more natural so I guess this is considered glamorous even though this looks to me dolly. I guess I'm used to the eyelashes of 2007-2010 era where lashes were bold.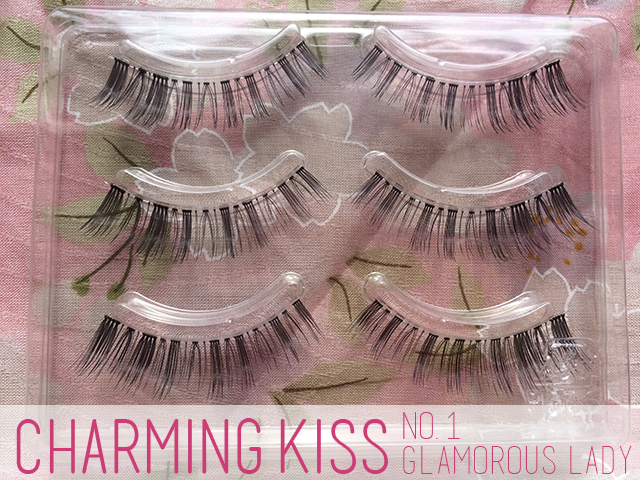 I thought the bottom ones were individual until I started pulling them out with my tweezers. They are cut into thirds. Faster to apply yay.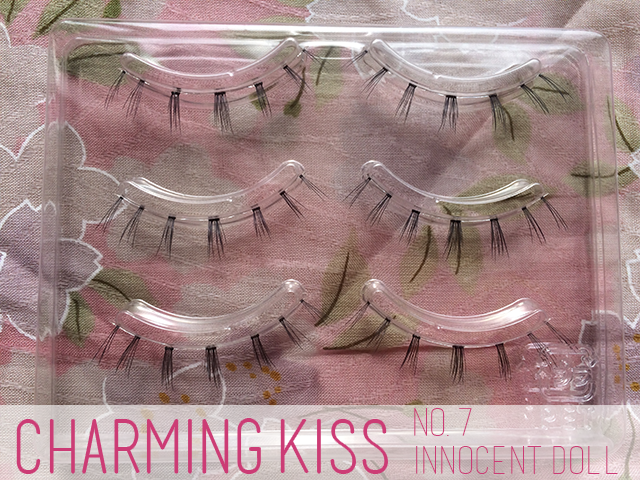 I didn't have time to take before shots of my eye makeup. I was in a rush to met with Kelly at Disneyland.

Overall 3/3 ✭ ✭ ✭
Both lashes have a clear lash band. The lashes are lightweight and comfortable to wear for long periods of time without weighing down your eyes. The top ones blend so well with my real lashes. I could consider them as natural and appropriate to wear to work. Since it's the same company that produced Dolly Wink I have trust in the quality of their lashes. Also Charming Kiss a few dollars cheaper than Tsubasa's line. I will definitely be purchasing more from this line.