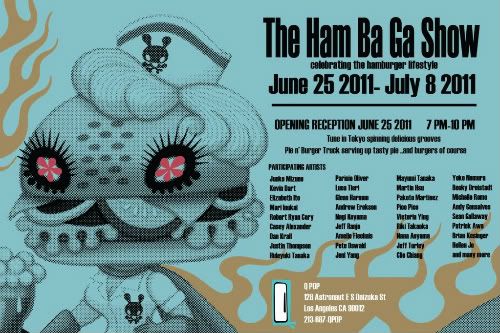 I attended Qpop's opening event of
The
Ham Ba Ga Show
. I carpooled with Sho and Kevin and we got there around 7:30pm. The store displayed work from over 30 different artists featuring hamburgers. Quite interesting. There was a live dj and staff serving food and drinks (free alcohol). They got a new shipment of Swimmer and Sex Pot items which I was tempted to buy but I came there for the hamburger items. Sho and Kevin bought limited edition t-shirts designed by Junko Mizuno and I bought a hamburger hairpin.
I wish I could have taken more pictures but it was hard to move around with so many people inside.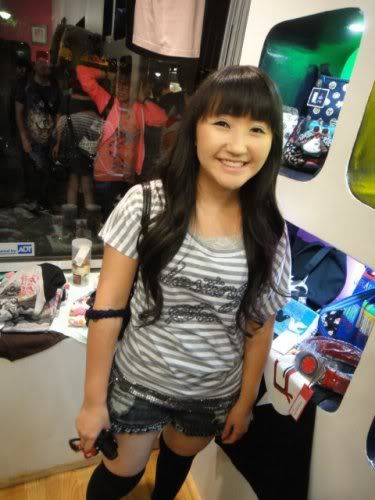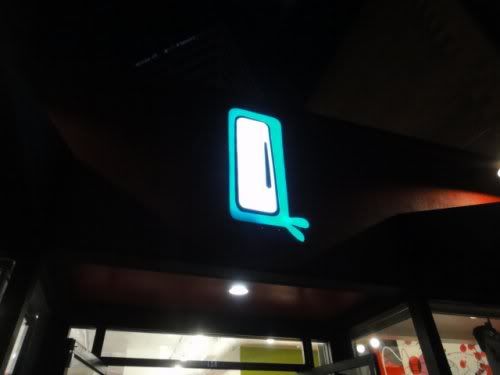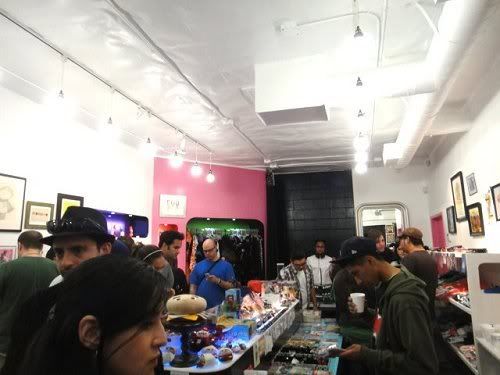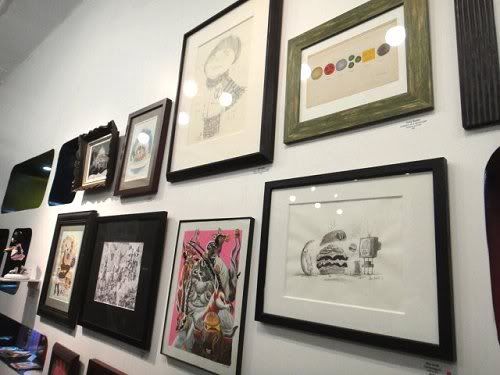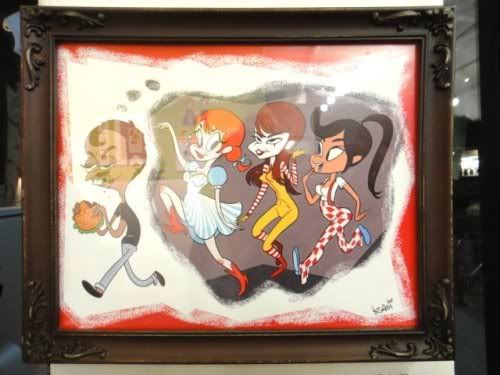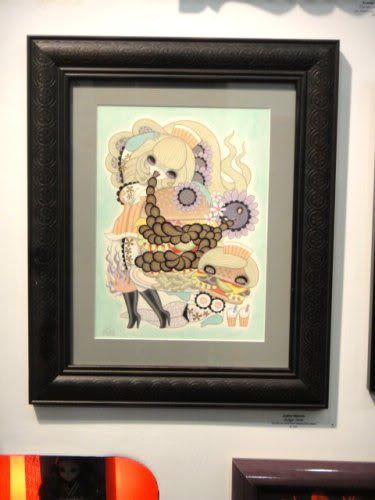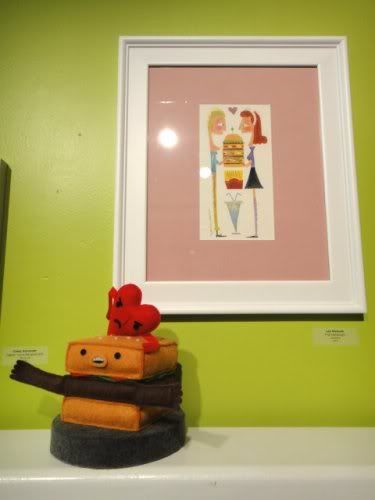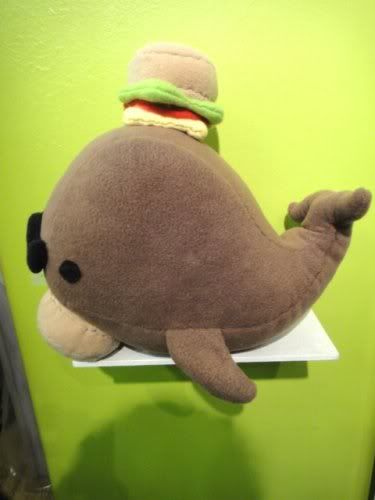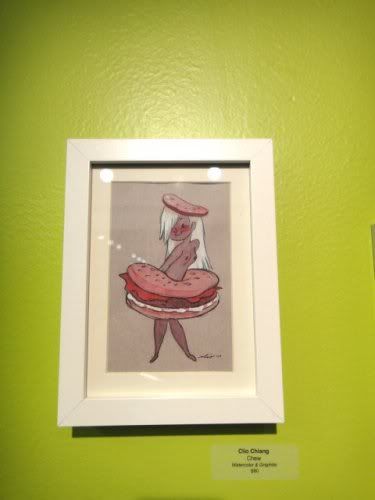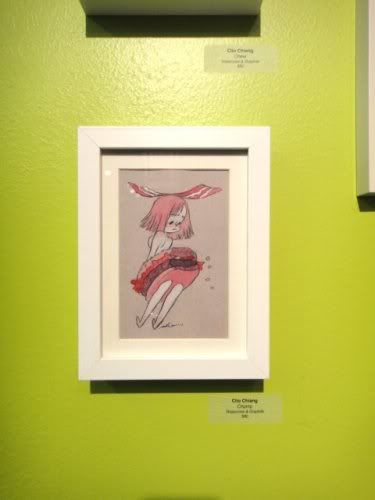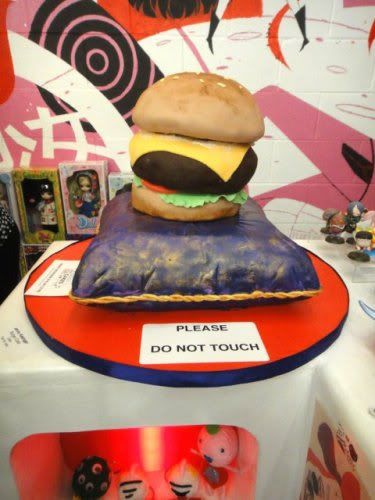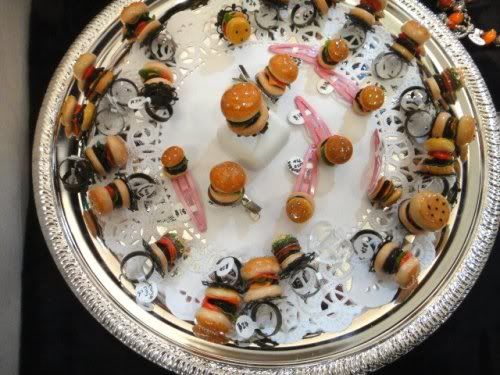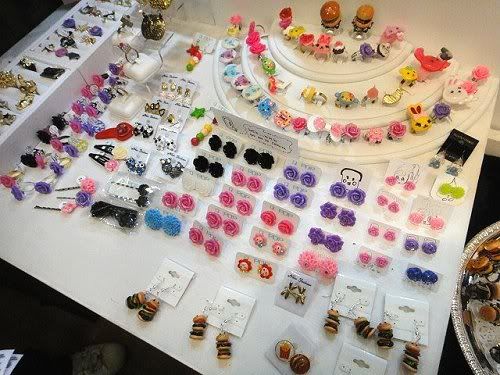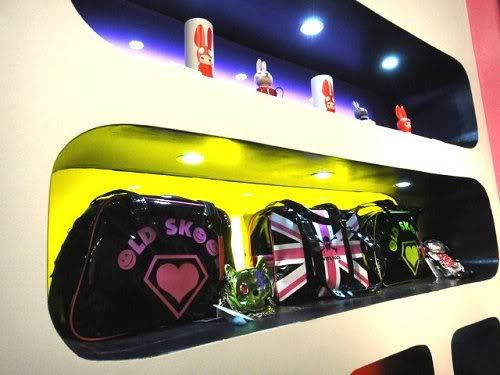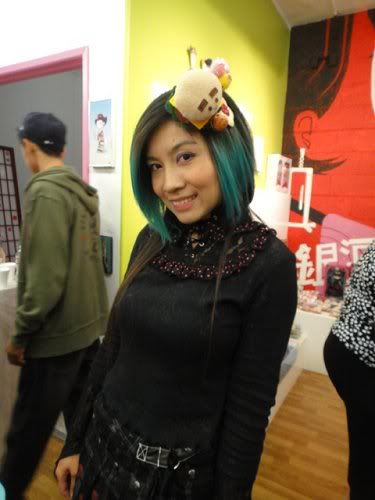 The worker's hamburger hairpiece was so cute!
Hamburger Hairpin
This hairpin was expensive cause it was handmade. I feel like it's going to break if I'm not careful with it.
Price: $16.00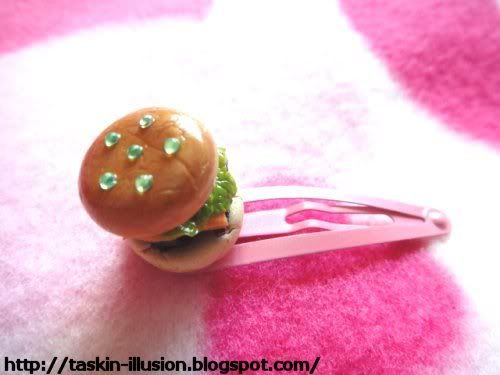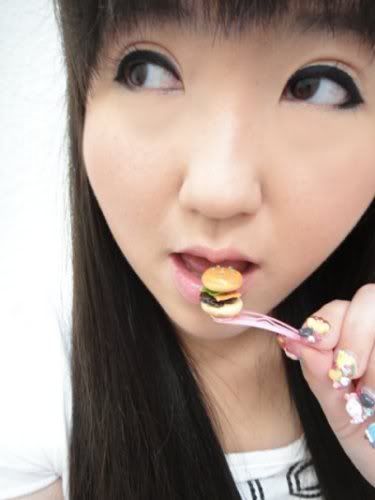 I'm about ready to eat this.