Today is Doll's Day or Girls Day. It's a Japanese holiday in celebration of girls. Families with daughters celebrate their happiness, healthy growth, and future marriage by displaying hina-ningyo, dolls representing the emperor & empress and royal court. You can just display the emperor & empress if you don't have enough room or money to afford the royal court. The doll display can be up before the holiday but have to take it down March 4th (superstition says families have trouble marrying off daughter lol). Growing up, I remember my mom would buy the special girls day arare and mochi. So yummy. Even if this is meant for little girls, I still display my Hello Kitty and Daniel doll set (maybe cause I'm not married yet?) I'm a young girl at heart!
My mother gave me money to buy sakura mochi and arare for my sister and I because she forgot about girls day lol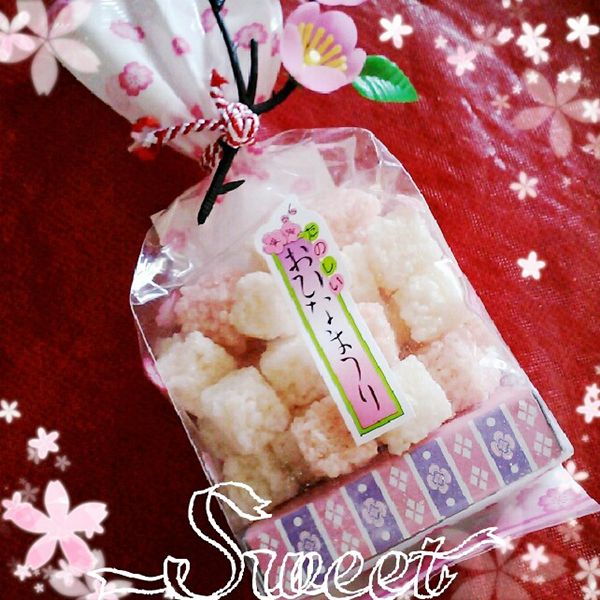 I would've used a nicer plate but used a disposable plate instead because I was in a rush!