I ran out of contact lens cases for the remaining circle lens I received from Beth. I went to the Daiso location in Irvine hoping to find cute lens cases. Daiso never fails me. I found these crystal gems lens. They are so pretty, sparkly, and cute! The colors that I know of comes in lavender and hot pink.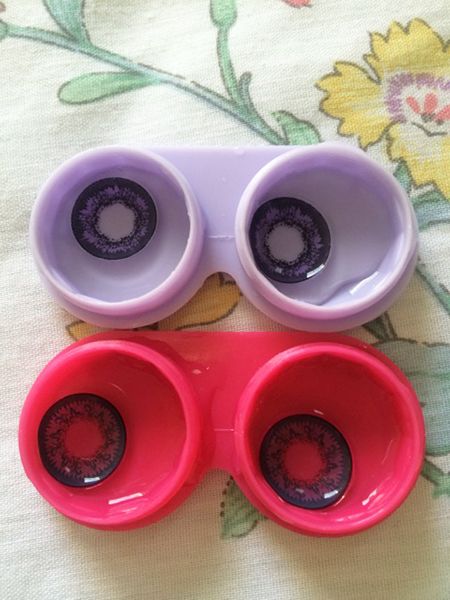 Anything that sparkles, I will buy *__*
Cute and affordable for the price of $1.50, you just can't beat that sort of deal. I totally recommend buying it!
Only problem for blogging purposes there's no white background inside so it's hard taking photos of circle lens you are reviewing.