Great news, on May 10 2014…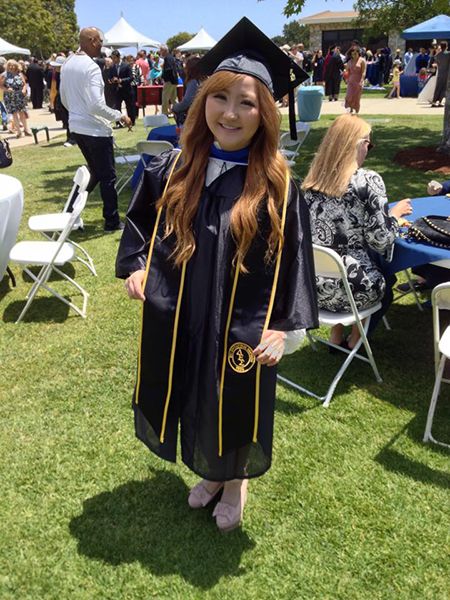 On graduation day, I was an hour and half late. I missed the class photos and other activities but who cares about that. Fashionably late but made it just in time where everyone gathered to walk. I didn't send out any graduation announcements, I was just too busy writing my thesis. Ugh. I never want to see a word document again. Lemme get off topic for a moment. THIS SCHOOL… the Arts & Media department
made
undergraduates write a minimum 25pg thesis and
publish
two copies in hardback cover form and have it be mailed to the school. We had to submit our receipt proving that we published it. What school does this?
Back on topic so yeah I didn't have time to send out announcements. Only my mom came. My dad said he didn't want to go because he's too old and seeing me graduate from high school was good enough for him. My sister didn't go because I didn't want her there. She's a bitch and if you guys didn't know, we just don't get along.
I graduated from Marymount California University.. MCU!
Graduated with high distinction 3.8 GPA (was a 3.9 but ugh midterms dropped it)
and the stole is from being a member from Delta Epsilon Sigma (Honors Society)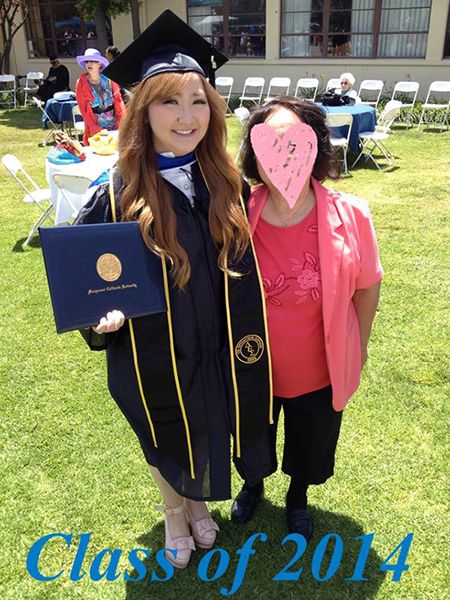 My mom didn't want me to upload this pic so I just covered her face lol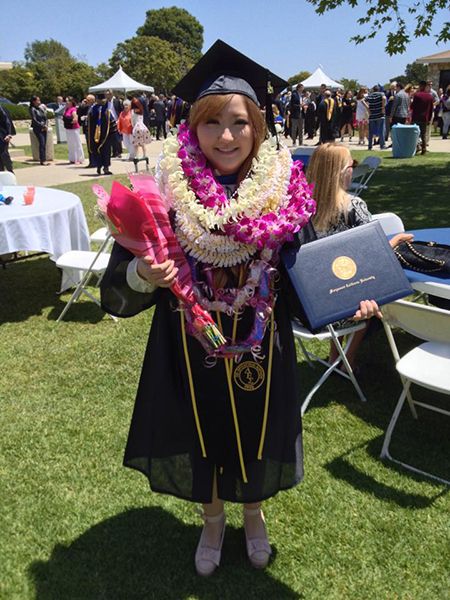 With my hawaiian leis.
My mom made a few. I was surprised she made them so fast. She says "of course it's in my blood" haha makes since she's third generation Japanese-American from Hawaii.
Sometimes I wonder what life would've been like if I were raised in Hawaii like the rest of my relatives.
Congrats to class 2014!
Oh yeah I almost forgot. I got an iphone 5s and ipad air as my graduation gifts. FINALLY a smartphone that works. Goodbye shitty android phone.