I saw this yesterday morning after my morning walk. This was right by the entrance. I just had to get it!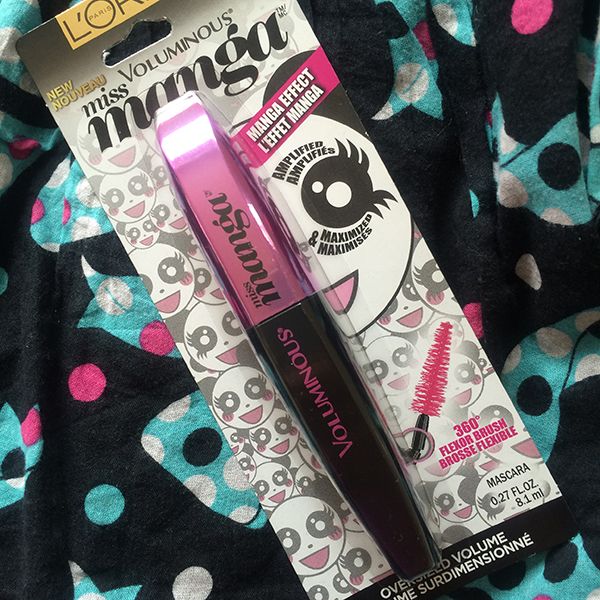 Product Info
♥ Name: Miss Manga
♥ Brand: L'Oreal
♥ Type: Blackest Black, 374
♥ Weight: 0.27 fl.oz / 8.1 ml
♥ Price: 7.99 from CVS
To use
:
Place brush at base of lashes and gently sweep up to tip. Removes easily with soap and water.
Packaging
: 3/3
Most American drugstore packaging is "meh" but what drew me to this product with the cute anime like design. It looks like panda girls?
Brush Applicator
: 3/3
While I was testing the applicator in the beginning, I was kinda weary because it felt so flimsy but the flexibility works wonders for your eyes. The brush as many different size bristles on it
Length/Volume
: 3/3
I hate having long, sparse lashes. With mascara on, my lashes look like spider legs. For those who have a natural full set, you get the full effect within 1-2 coats. Don't do five coats like I did. It started look bad but at least it looked fuller.
Removability:
3/3
The directions say it comes off with soap and water. It came off easily for me using a facial wash. Didn't have raccoon eyes.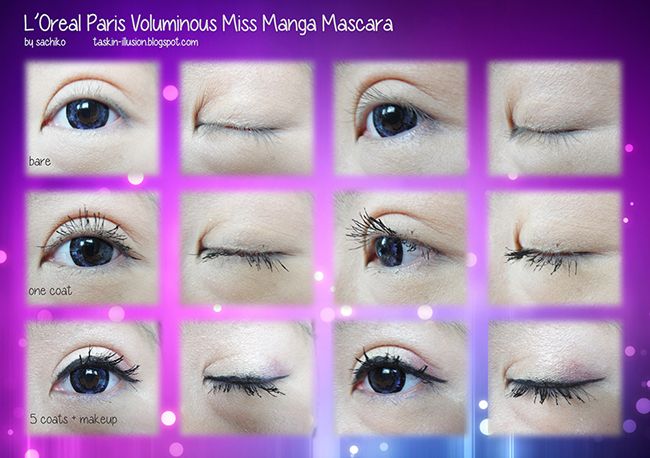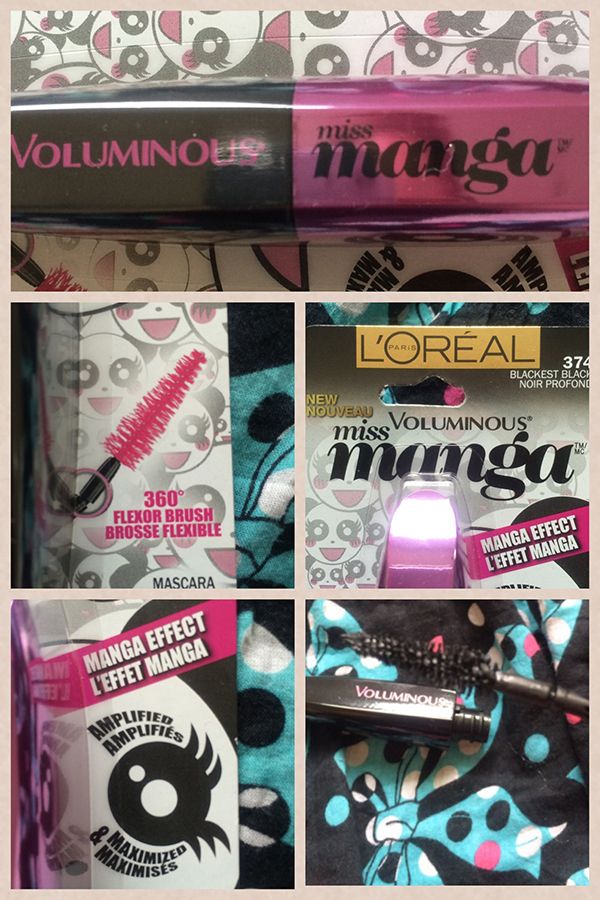 Pros ✔
- cheap
- volumes & lengthens in two coats!
- removes easily
- lasts all day
Cons ✗
- If you don't like clumps, this is not for you
Overall: 3/3
This is my new favorite mascara. Definitely better than the past ones I reviewed.
I love my smartphone. Can't let it go O_O too addicted.
I'm still new to instavideo on instagram. I posted a short clip of this on Instagram.
instagram.com/sachi_life
http://instagram.com/p/oT3D5avUXg/