If you gals check my twitter, I've been making a couple of eyelashes purchases. There was just fantastic sales that went down during August. And I'm trying to make more time towards my blog (might as well since I'm still looking for full-time work).
Today I'm reviewing two eyelashes.
Premiumum Lash 201 & Taiwan Eyelash #47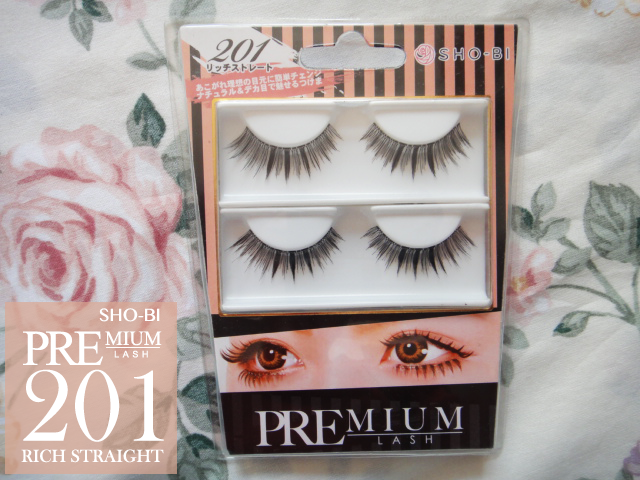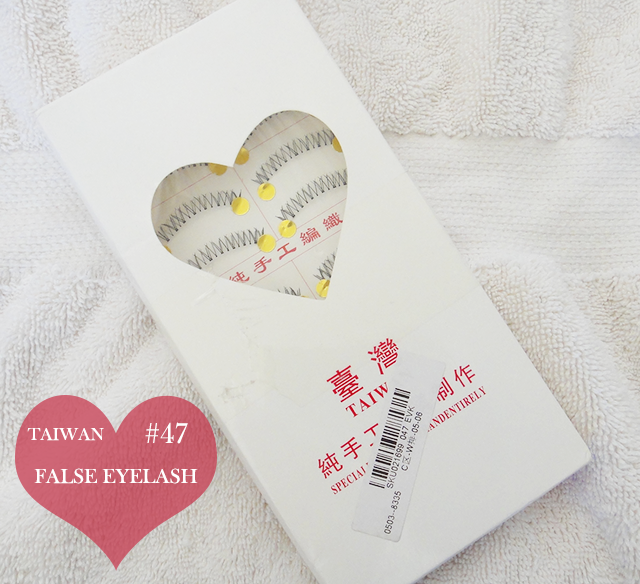 Product Info
Name
: Premium Lash
Brand
: Sho-Bi
Series No.
: Rich Straight 201
Price
: $5.98
Content
: 2 pair
Packaging
Nice peach and black color stripe layout. The eyelash display holder is divided into two which I found a little odd, usually they are cased together but who really cares about that. Other than that, it was simple to open and has a nice flat back which is good for storing.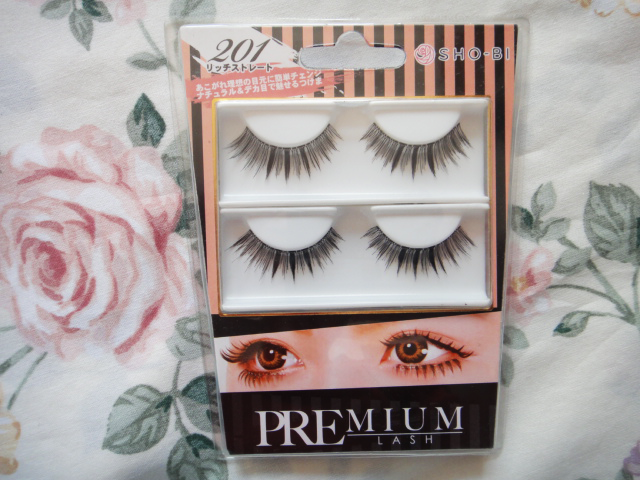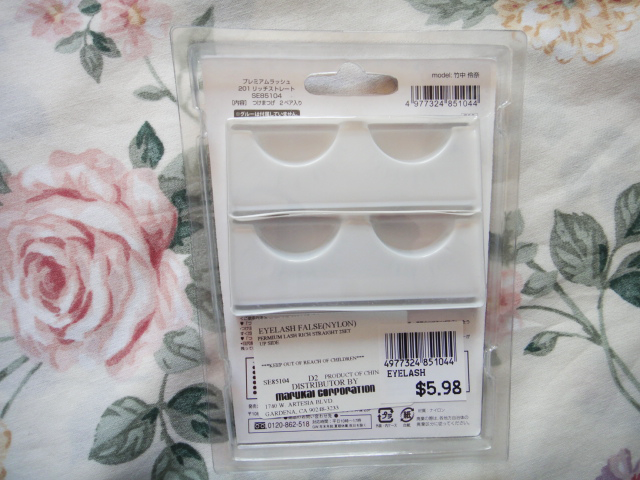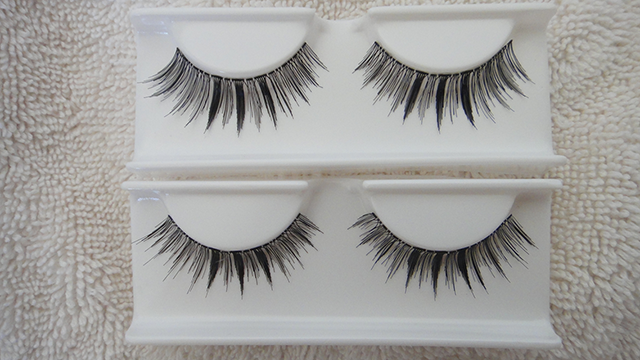 Design & Eyelash Band
Clear eyelash band. The design is light and natural looking. Threee thicker section in the middle stand out.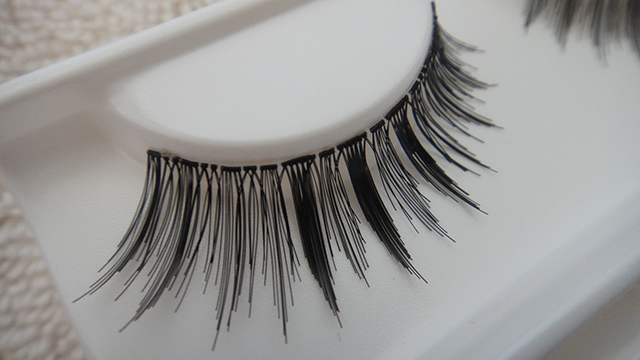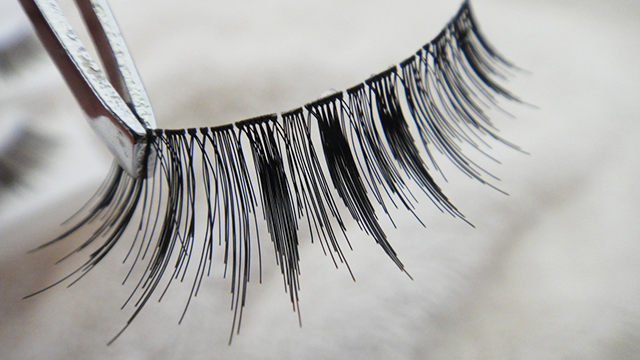 Volume & Length
Although the lashes itself has a bit of thickness in the middle, it doesn't do my eyes any justice so not much volume but the length is there at least.

NEXT
Product Info
Name
: Taiwan
Series
: #47
Pair
: 10 pair
Price
: $2.25 free shipping
I took photos during my mini vacation at my bf's place so no cute frabic haha
Packaging
White box with a heart-shape cut out to see the lashes. Cute.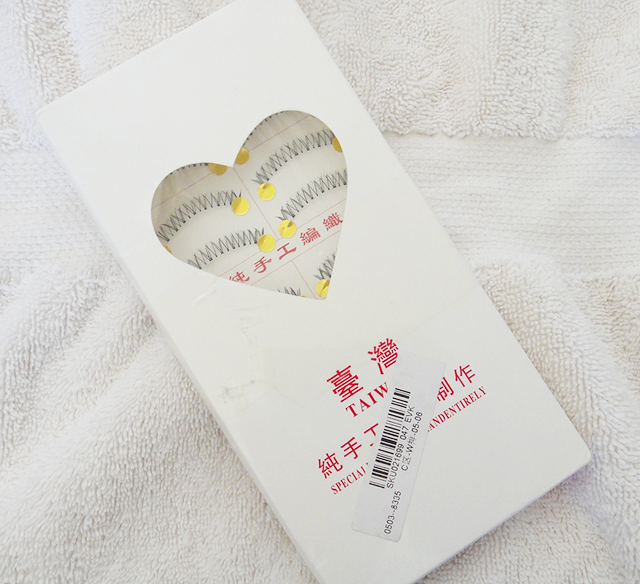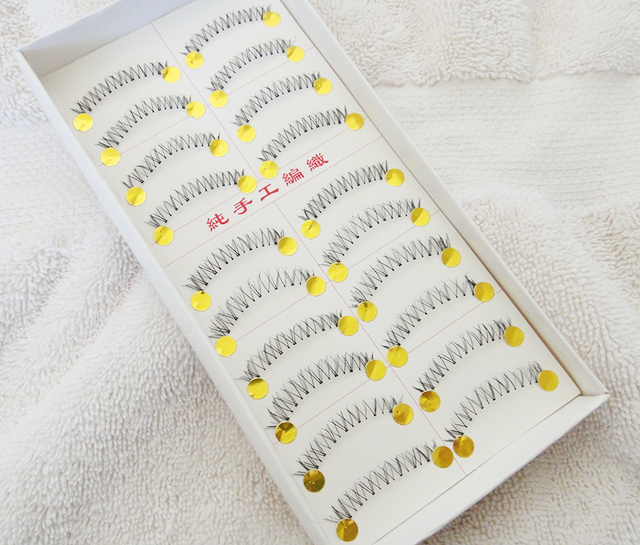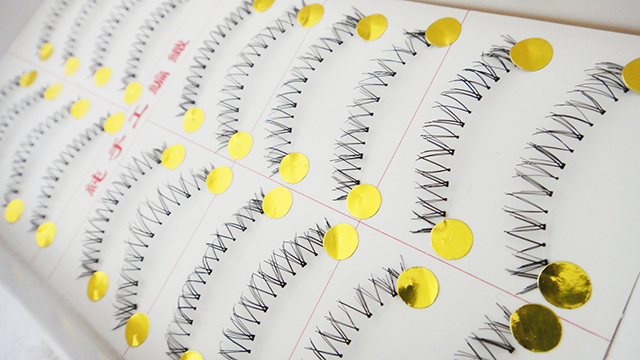 Eyelash Band & Design
Clear eyelash band
Bottom lashes have a criss-cross design. They are a tiny bit longer than most bottom lashes. I think these are the thickest ones I've used so far.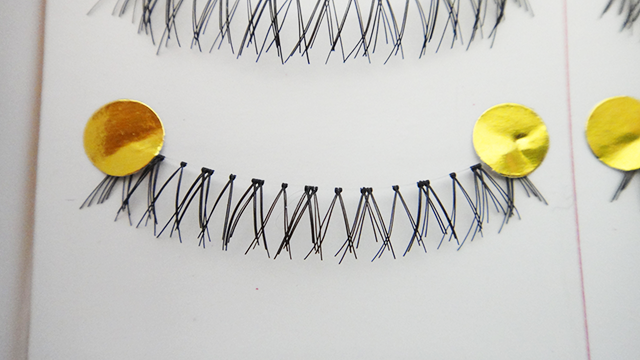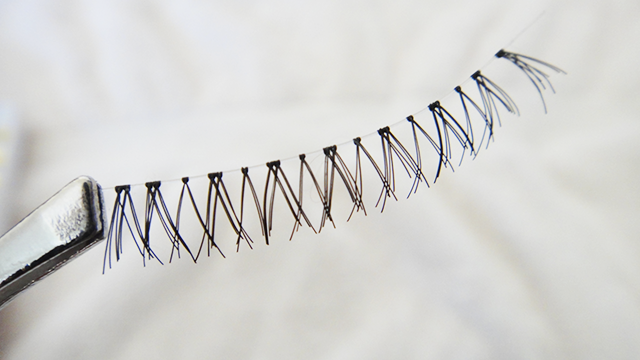 Just the one thing I don't like about these Taiwan lashes..you gotta cut the edges. =_="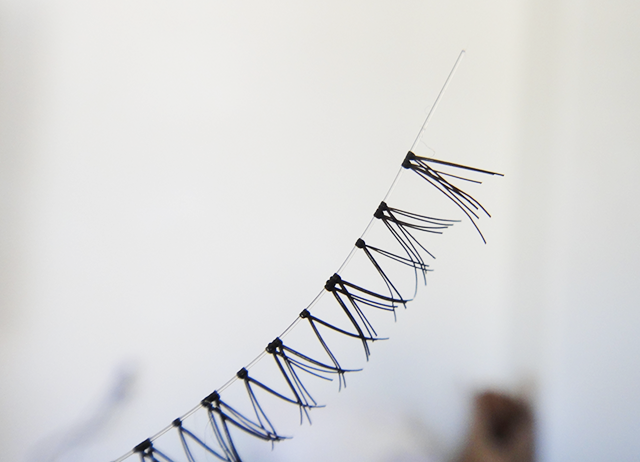 Volume & Length
In pictures, the bottom eyelashes look great but appear a bit long when you see me wearing in person. I really like them though.
I should've put more dark shadow underneath.
These lashes will work best for your dramatic dark eye days (if you have any). Having smokey eye would make your eyes very seductive.

BEFORE & AFTER



THE LOOK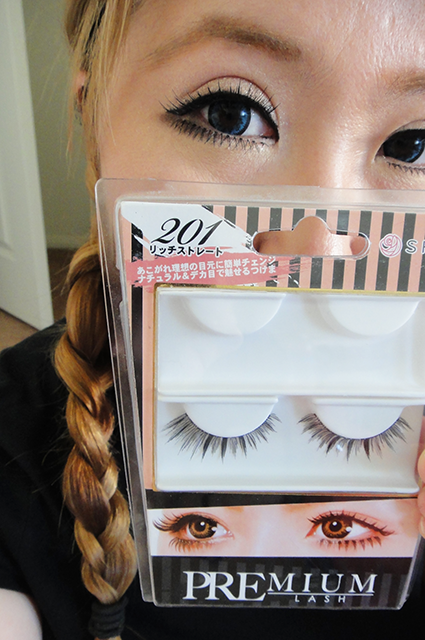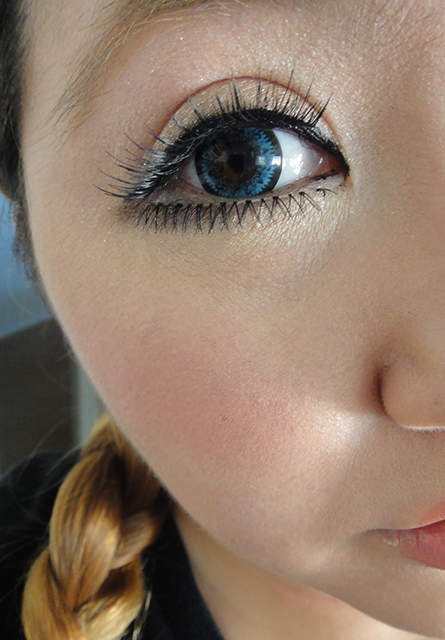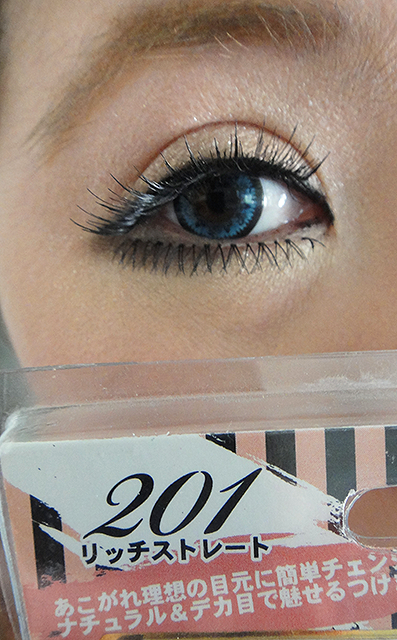 I didn't feel like curling my hair. After I took these photos, I removed the eyelashes and headed to the gym in Irvine haha!
Overall
As a pair, the lashes don't work well. Ones too natural than the other too dramatic. I should've put more thought into this haha >___<
So I'll rate them separately
Premium Lash 201 1/3
★☆☆ I'm a bit disappointed. They appear to have volume and length but when you wear them, there's not much of both. I usually don't have to curl fake eyelashes but for these I had to curl multiple times to show the length off. Afterwards the flatten out real fast hence the name "rich straight". I do feel like I could make use out of them and combine these with Ayu Natural Days (
post
). For the natural look, I feel Ayu's stand out more in length than Premium Lash.
Taiwan Eyelash #46 3/3
★★★
I really like the design and the price. Can't beat 10 pairs for 2.25 + free shipping. The lashes are well made. I would definitely wear these for dark looks, nighttime hangouts or gyaru meets.
This is not the end of Premium Lash. I'll be doing 3 more reviews on it. Hopefully the others will have a better rating.