Day 3: 4/11
I drove to Irvine to stay at my bf's place for 3 days, 2 nights. It's my first time sleeping over since he moved out from his parents place. He moved into a huge 4 bedroom/ 4 bathrooms house with 4 other roommates. The house is very spacious. The neighborhood is so quiet. I'm just not used to it.
His room is so empty. HAHA.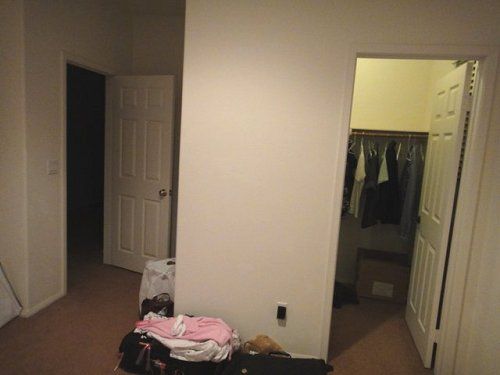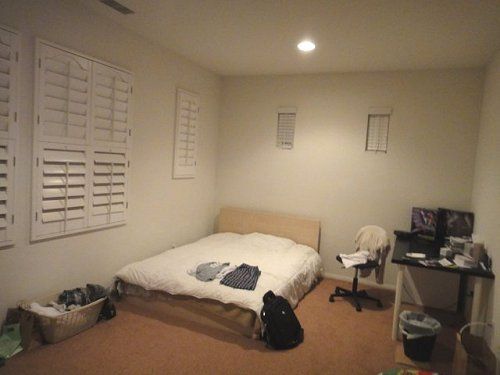 But before that...
I met up with my bestie Sarah. We had lunch at
Tokyo Table
during happy hour. So cheap compared to dinner prices @_@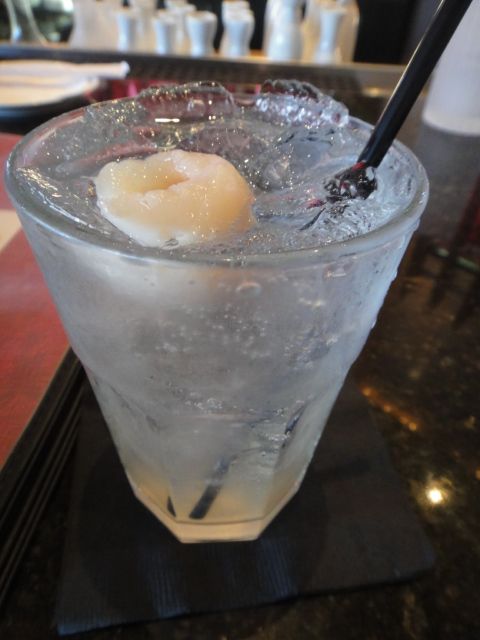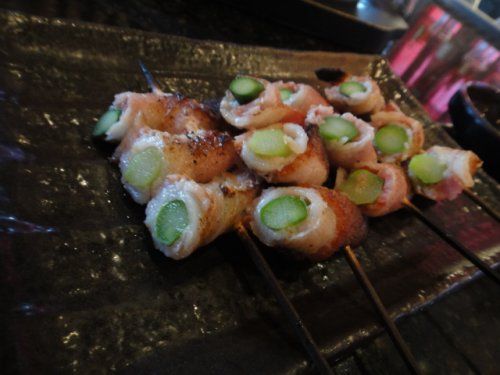 After lunch, met up with Steve and his friend Nick. We ate dessert at
Balcony
. Their shaved ice was
amazing
. Sarah describes it as snow. Just melts in your mouth.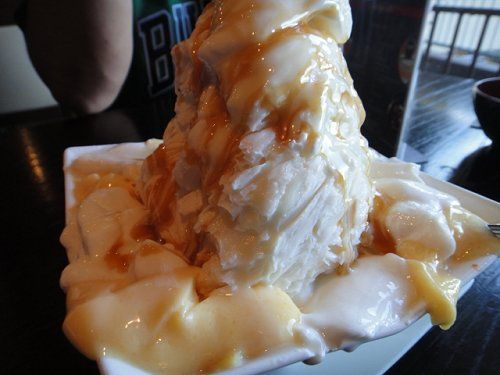 Pudding Shaved Ice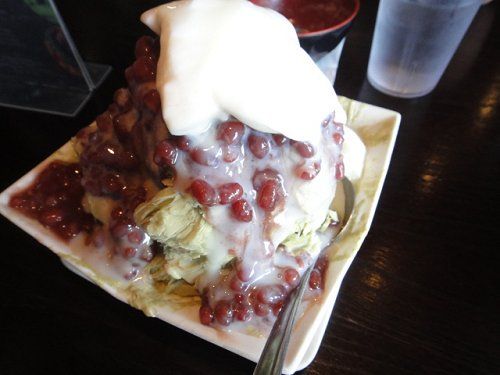 Matcha Azuki Shaved Ice
After eating, we needed to walk off some calories so we went to
Irvine Spectrum
. The first store we check out was
Foreign Exchange
. Not really my type of clothing but I did see a pair of boots that looked similar to Jeffery Champbell Lita boots for only $60. The guys were following us so I told them to check out the men's section. Their words were "this is not my style".. 10 mins later they come out with bags saying they both bought jackets. NICE. Another store we checked out was
Bakers
. OMG! I'm in love with their sparkly pumps collection. Sarah was lucky to afford a pair.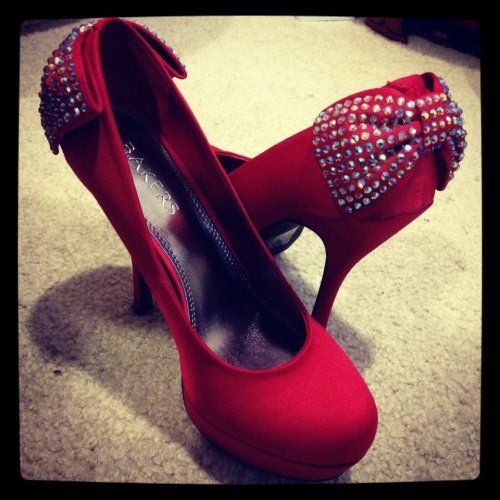 Finished the night at Barnes & Nobles. We were dead tired.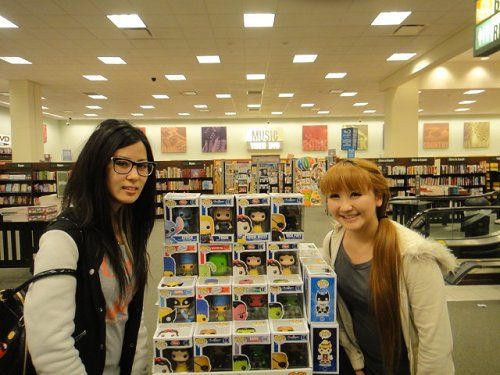 Restaurant info:
Tokyo Table
http://www.tokyotable.com/
Balcony
http://balcony-irvine.com/index.php