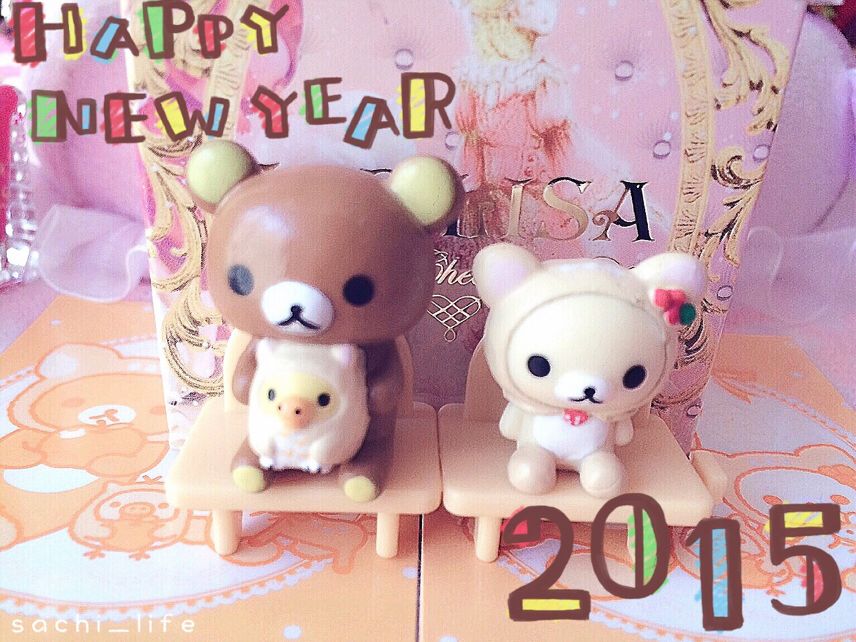 I posted this already on my instagram
(
sachi_life
)
Before I talk about the New Year I'm gonna sum up my 2014
♥ 2014 Liz Lisa Fukubukuro lol
♥ Wrote a 50pg thesis for senior capstone. (
Never want to see WORD.doc ever)
♥ Hosted an art gallery exhibit featuring my work
♥ Graduated from Marymount California University (3.8 GPA, B.A. in Media Studies, member of Delta Epsilon Sigma Honors Society.
♥ Got iPhone 5s as graduation present
♥ Anime Expo 2014 - Worked at the Swankiss booth and hung out with Saaya Hayashida. Meet some new lovely girls.
Had an eye infection throughout the convention not fun lol
♥ Perfume concert waited 6 hours to get a good view in the front.
Kashiyuka is so beautiful
♥ My best friend Sayuri moved up north to SF :/
♥ Halloween party at Nickelodeon Studies in Burbank
♥ Christmas presents from penpal Haruka and Beth!
♥ Ordering 2015 Liz Lisa Fukubukuro
♥ My sister is still a crazy bitch
I think there are a couple more significant events but can't remember. I'll add later if I remember.
So yeah hello 2015!
New Years Resolutions
1) Get a full-time that pertains to my major. I'm really desperate for a job I'll take any part-time jobs in between lol
2) Go back to Japan cause I really miss it!
3) Lose 10lbs lol
4) Blog more
5) Buy DSLR
6) Learn to cook
7) Make a youtube channel
8) Move out of house. Can't stand my crazy older sister.
9) Buy more Ayu & Liz Lisa merchandise
10) Gyaru life
newly added*
11) Read a book. Haven't read a non-textbook in a long time. Maybe my writing will improve cause it's shit now.
12) Clear out closet and keep my room organized and clean