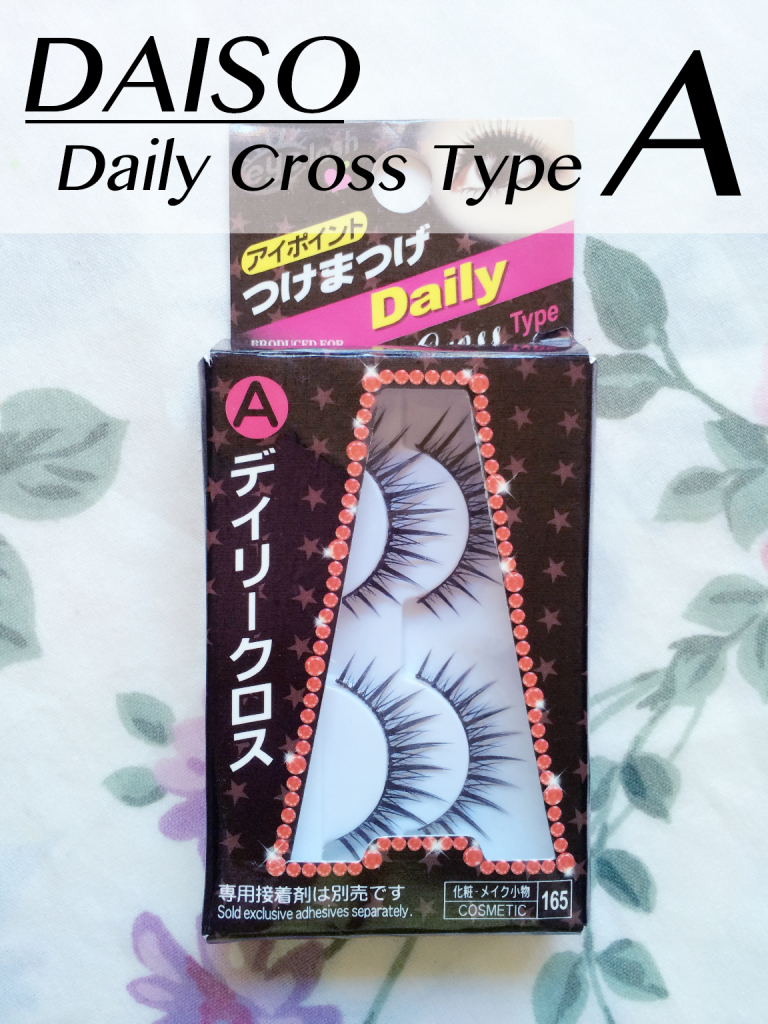 Product Information
Brand
: Daiso
Name
: Daily Cross Type A
Material
: Polyester
Price
: $1.50
Content
: 2 pairs
PACKAGING
Daiso always has cute packaging. Small black box with a thin plastic film outlining the letter A. I like the A being kira kira (sparkly). Directions are both in English and Japanese. Comes with two pairs of false eyelashes instead of one.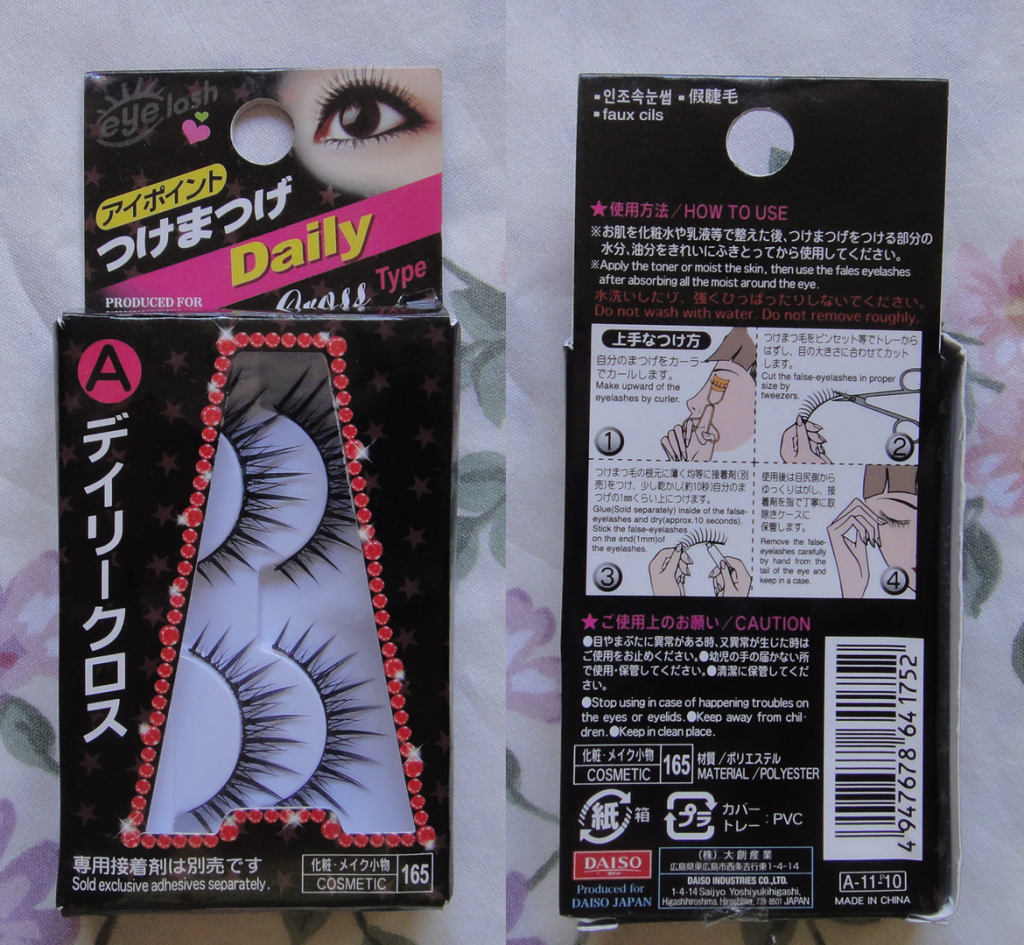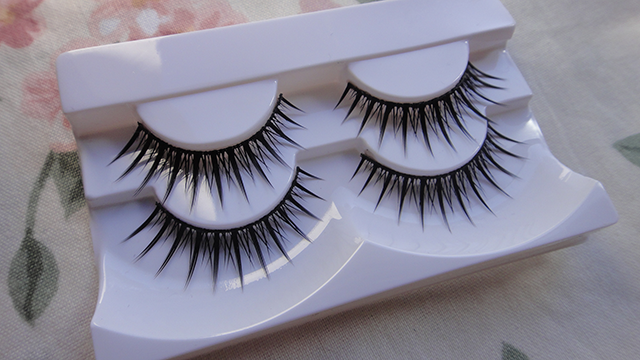 EYELASH BAND & DESIGN
Black eyelash band with the spine bing a bit stiff so you'll need to loosen it. The design has thick, long spikes with thin lashes criss crossing. The design almost looks like the Shisem eyelash review I did (
post
) but with this one has longer and more spiked.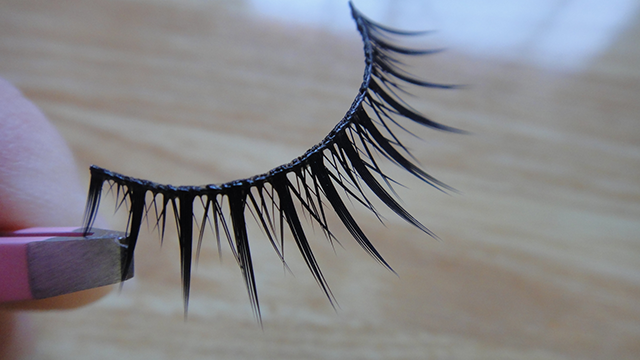 VOLUME & LENGTH
I'm really impressed with the length and volume. I wasn't expecting it to be this dramatic which is a good thing for me cause you know I like dramatic eyelashes.
COMFORT
The ends of the eyelashes were kinda irritating my eyes but thats because I put it close to my inner lids. They didn't feel heavy on my eyes.
BEFORE & AFTER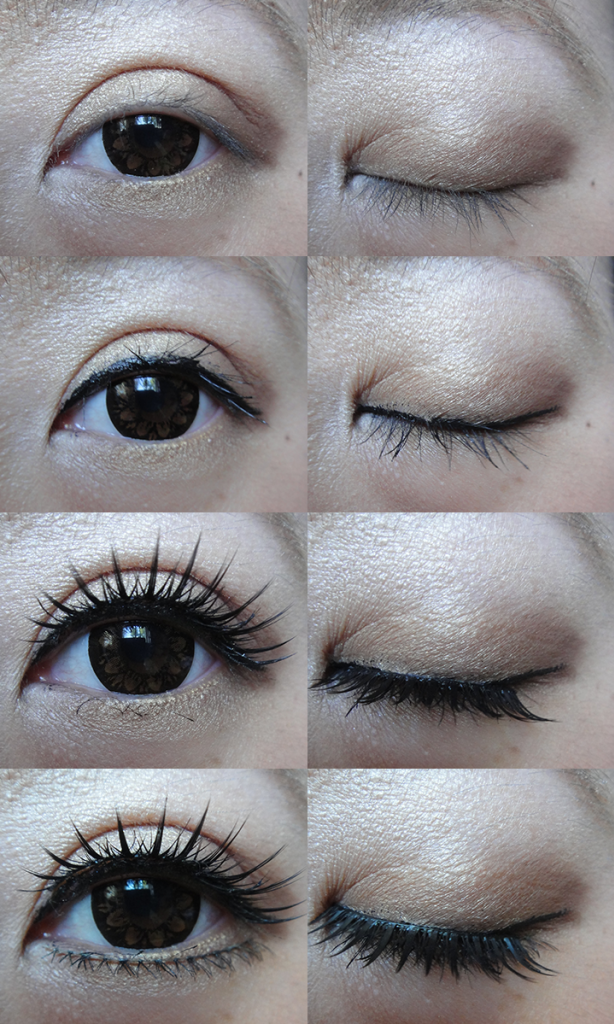 MY LOOK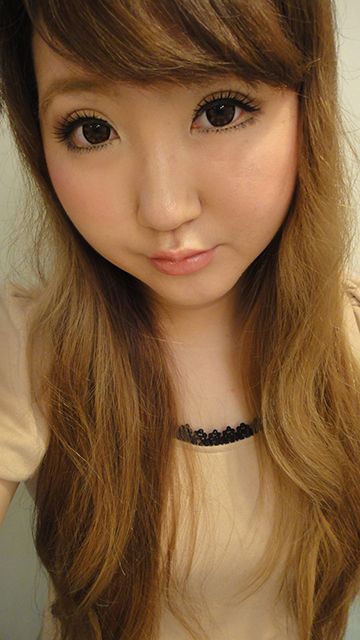 PROS
- Cheap $1.50
- Looks like the
Shisem eyelash review
I did but cheaper and with an extra pair!
CONS
- No glue
- Corners a bit irritating.
Overall
: ★★★ 3/3 SACHI STARS
I would definitely use these everyday. It looks pretty natural. I wish my real lashes did the same effect LOL.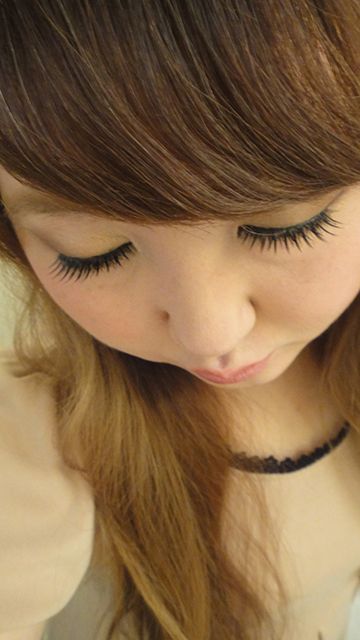 THANKS FOR READING!