During Christmas, I bought several items for myself just in case I didn't like Liz Lisa's fukubukuro items. Liz Lisa was having a good sale at the time so why not spend the remaining portion of Birthday/Christmas money. I ended up going over budget and couldn't pay for shipping until February ORZ hahaha *sigh*.
TIMELINE (PST - Pacific Standard Time)
12/10 Purchased items from Tokyo Kawaii Life
12/11 Tokyo Kawaii Life shipped out parcel
12/13 Tenso received package
2/18 I paid for shipping
2/19 Tenso shipped out package
2/23 I received package
Shipping Costs
5 clothing items + 2 pairs of shoes = 8,380円
Weight= 3880g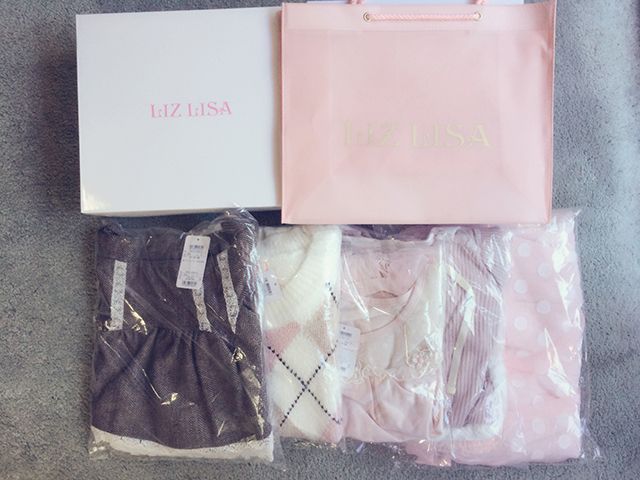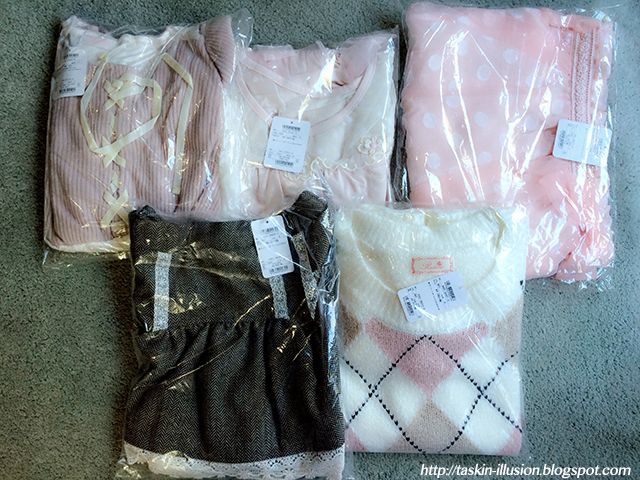 The lighting is
TERRIBLE
. I know. My floral print background was in the washer so I had to use my ugly grey carpet. California weather has been cold and gloomy this whole week. Took pictures in the kitchen because it had the best light source compared to my room. I tried to fix pics with Camera 360 app but UGH!!!. I'm going to re-take pictures of these items when the weather is sunny.
The whole point of this order was because I wanted more Liz Lisa shoes. The fringe platforms and clear pearl sandals were on sale so I immediately put those in my shopping cart. I was supposed to stop there but I decided to browse the rest of the sales. I picked different tops and bottoms to match just for kicks. Add to cart then remove it. Until I started really liking the items I picked out haha
Clear Pearl Sandals
I remember seeing
Emiiichan
wearing these in her post and I totally fell in love. I was sooo surprised to see these sandals available and in my size! SCORE!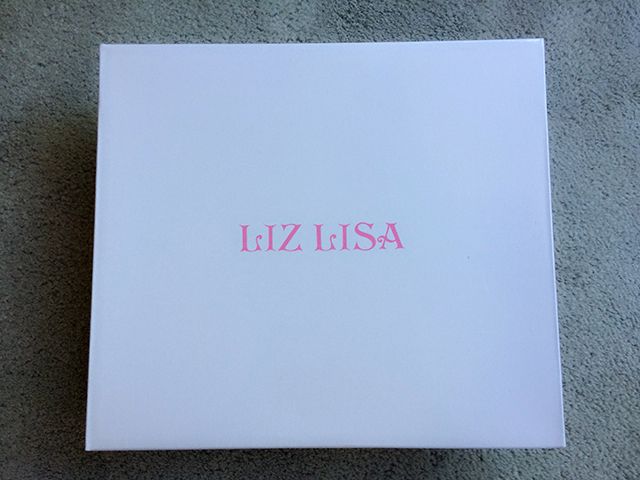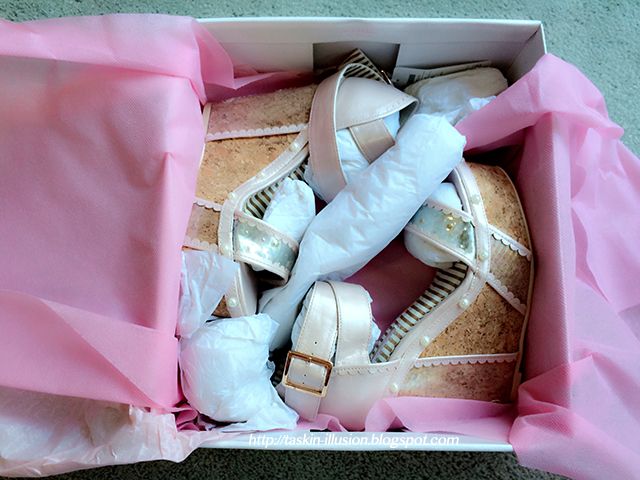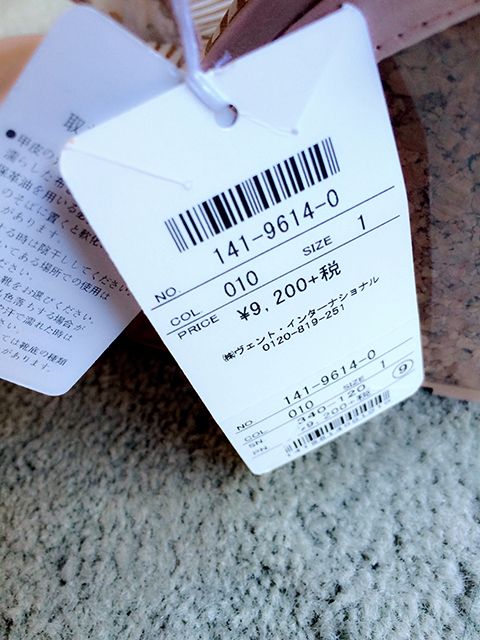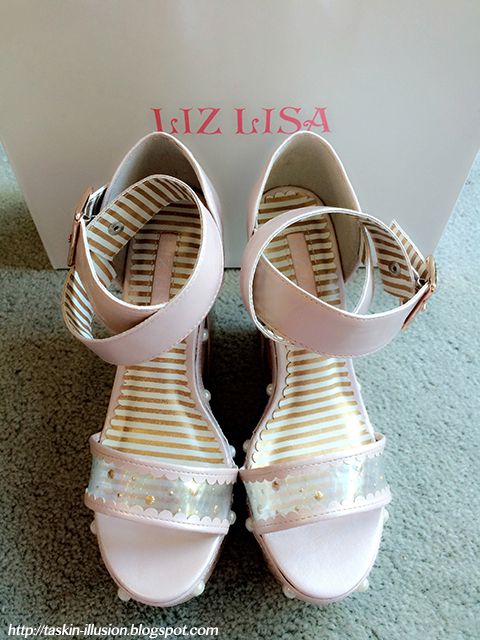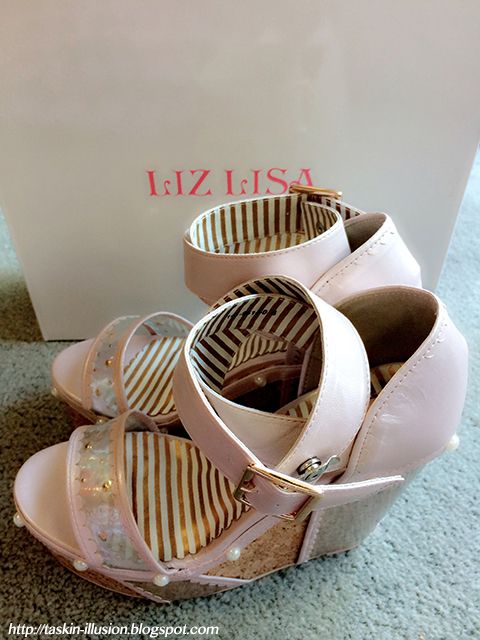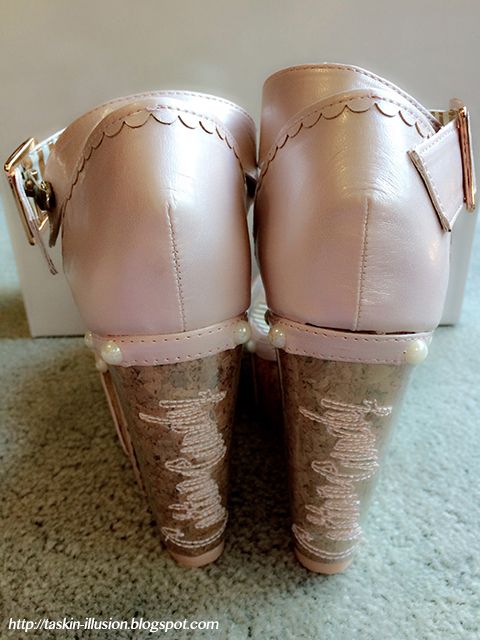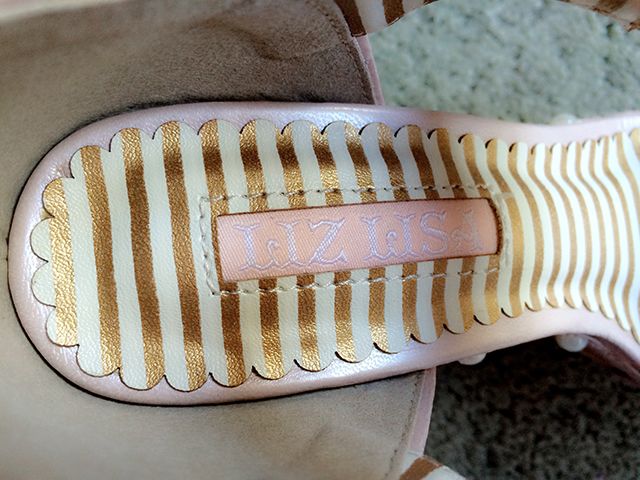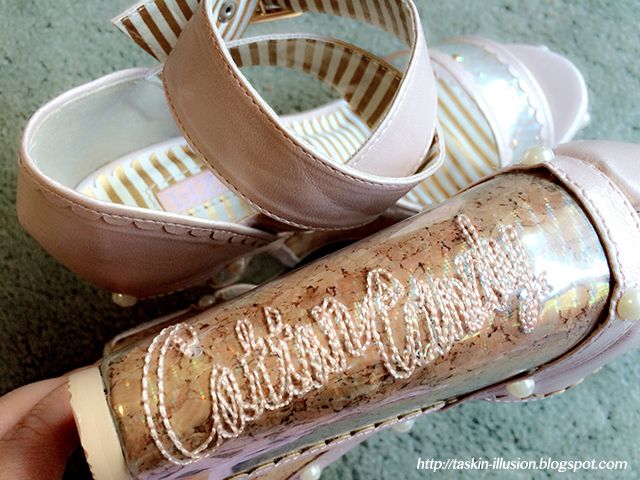 Puff Sleeve 3D Flower Top
To match the sandals, I found this top. The color is a more washed-out pink compared to stock photo. It has an elastic band on the waist for a more fitted look. I decided on this top than the other pink tops because of the cute 3D flowers and Polka dots.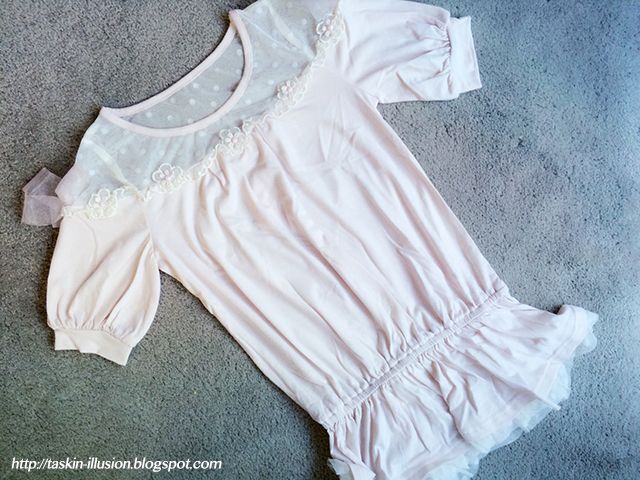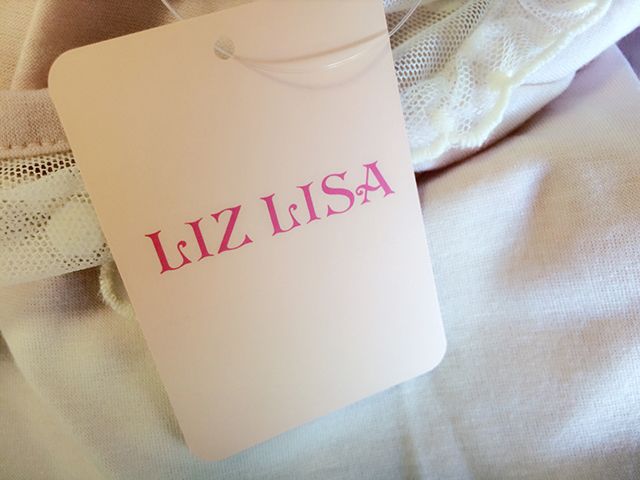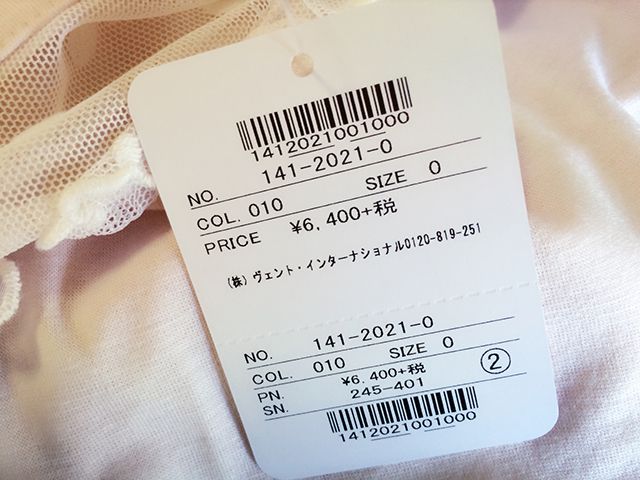 Organdy Polka Dot Skirt
After I added flower top, the next page over on the sales page had this cute polka dot skirt. Thought it would match well with the top.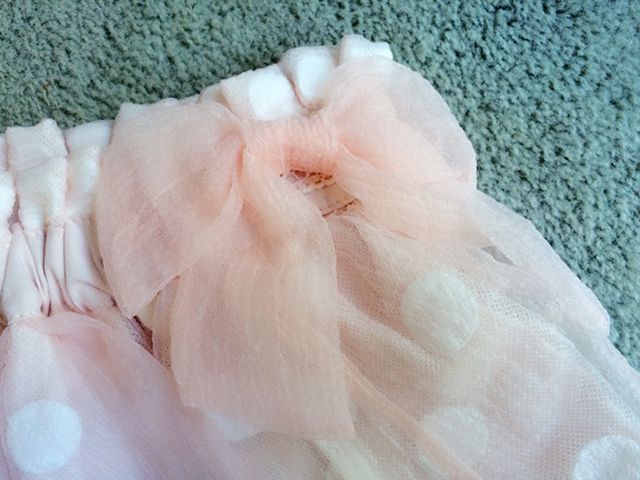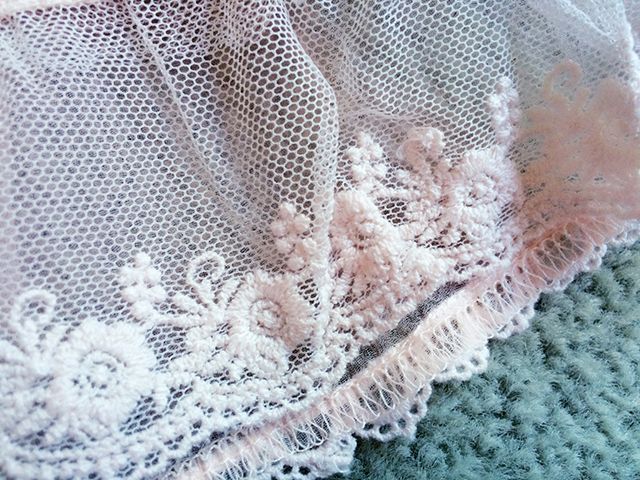 Fringe Platform Shoes
Another surprise to see these shoes were still available in size S. I bought these platform flats for days I'll be walking a lot when I'm out with friends or boyfriend. There's no lace or buckle. I have to jam my feet into the hole haha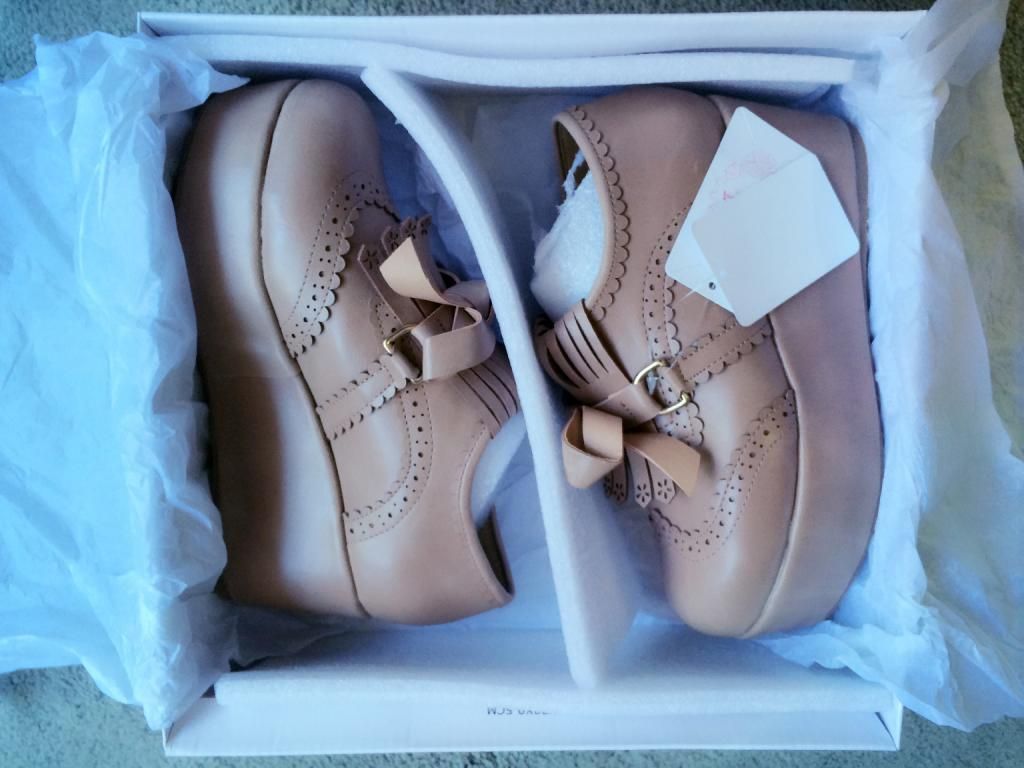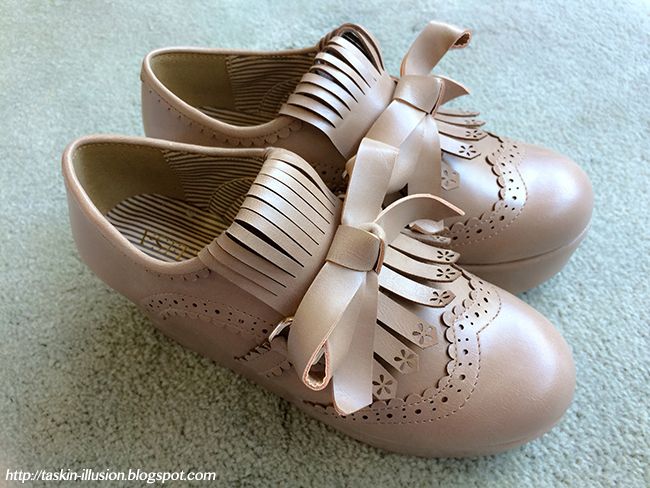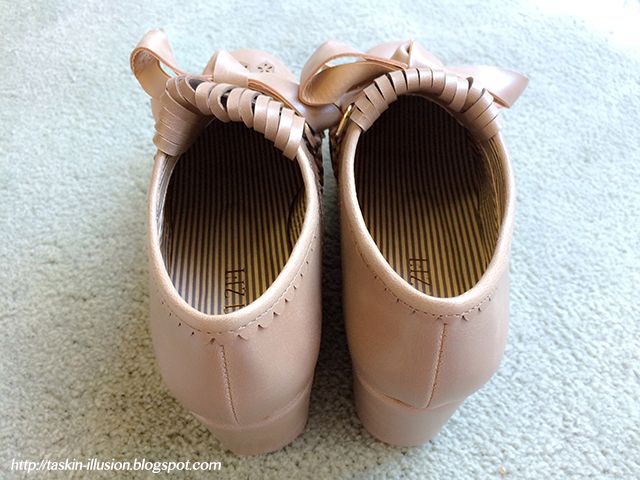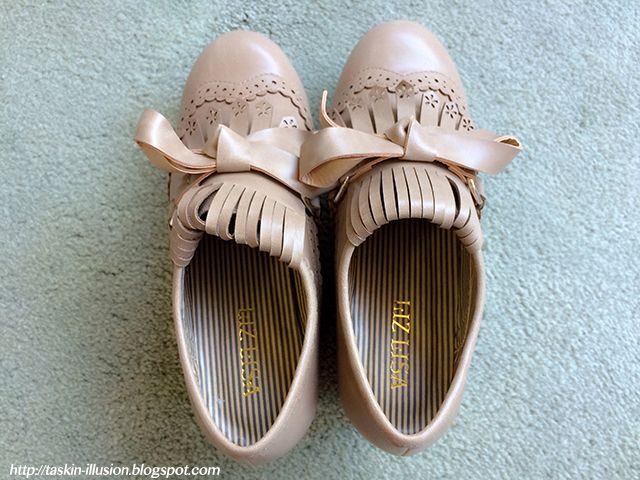 Penderie Argyle Pullover
I really like Argyle pattern with pink and brown colors. The sleeves are a bit long on me but I think they were made that way.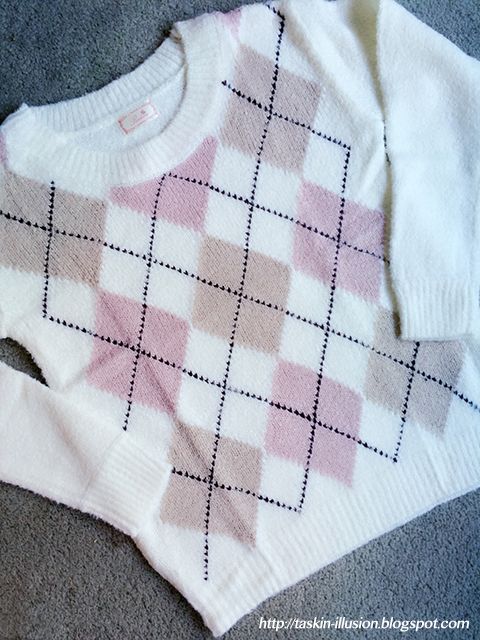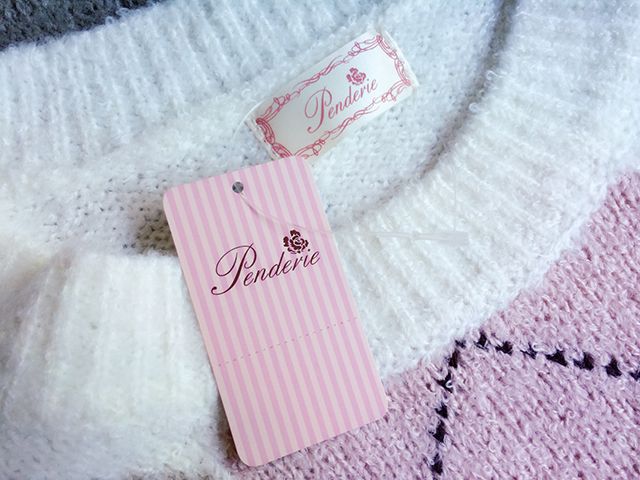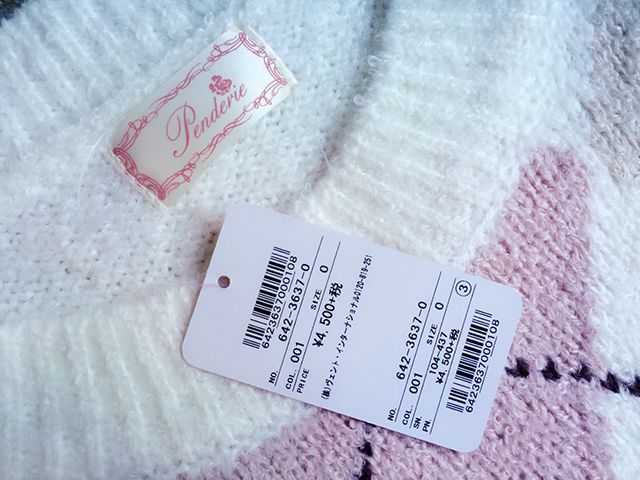 Penderie Herringbone Sukapan
Got this cute sukapan to match the argyle top. It's a bit tight on me. Need to lose weight *sigh*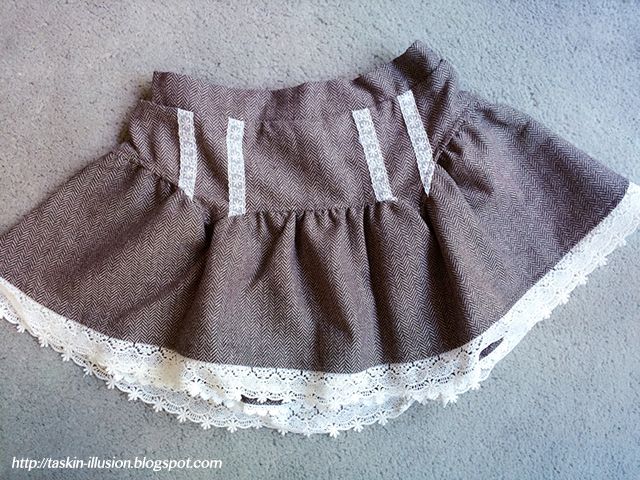 String Onepiece
I saw this in the sale section for a very long time. This was just a random buy. It's really cute and comfortable. I haven't tried this on yet. Maybe over the weekend.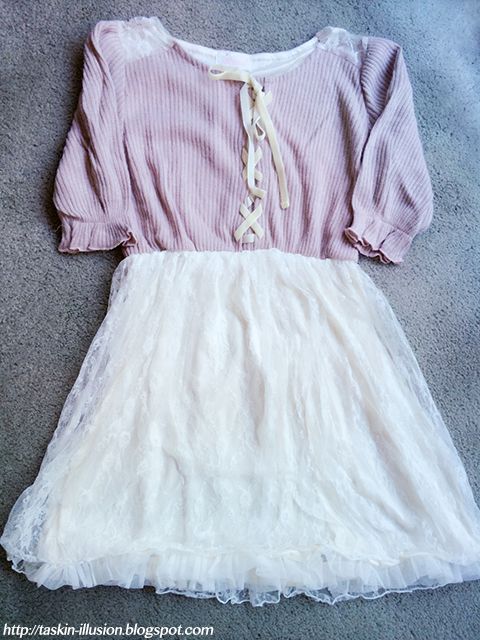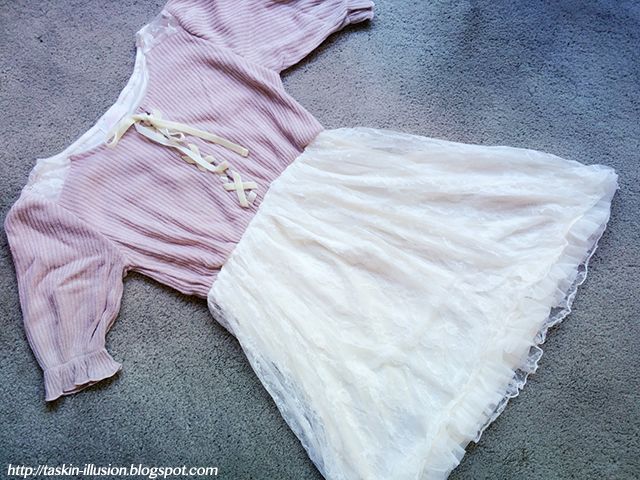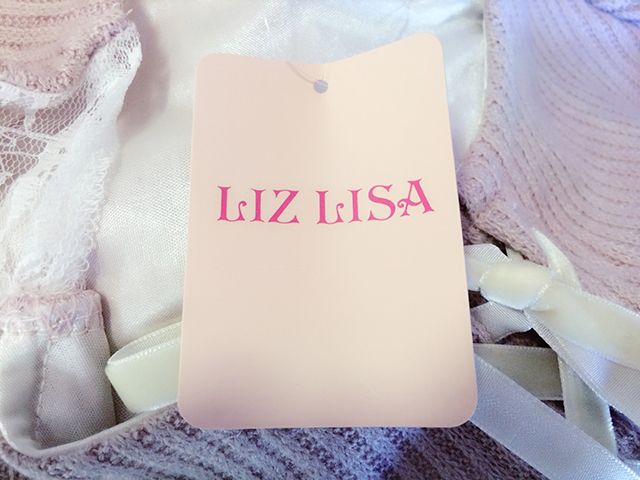 Thanks for checking out my blog!