On saturday, I hung out with my friend Maki. I picked her up from her place and got a light lunch. I took her to
Coco Ichibanya
. A famous curry place with over 100 locations in Japan. Maki is from Japan but has never been to the restaurant so she was excited to try it. This place opened recently in Los Angeles but I wish they brought it sooner cause this place is good! The price is cheap and the quality is delicious.
I ordered the lunch set special. Order your curry entree between 11am-2pm and you can get a drink + green salad for $1.50. With the green salad, I mixed it with miso and vinegar dressing. I ordered Fried Hoki Curry. The fish was so good and crispy on the outside.
The bill...
2 people, 2 salads, 2 drinks, 2 curry's for $10.80. That's a damn good deal.
Next is
Cheesecake Factory
July 31st is National Cheesecake Day so Cheesecake Factory was selling their slices for 50% off. The catch.. 1 slice per customer and must dine-in only
We took a while on figuring out which slice to get. They are way too many choices to choose from.
While we were waiting, we took pictures of the scenery and of course of each other.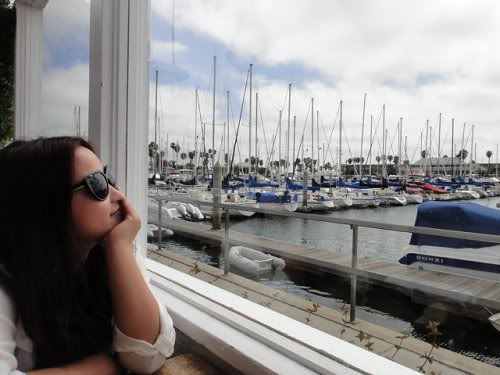 Maki ordered
Dulce de Leche Caramel
. A caramel cheesecake with caramel mousse. I ordered
Fresh Strawberry
which was their original cheesecake topped with glazed strawberries.