The Rune Boutique world debut took place on December 9 (friday) at Royal/T Cafe located in Culver City. Rune Boutique is the new collaboration from 6% Dokidoki's designer Sebastian Masuda and illustrator Rune Naito. There was a fashion show, fashion contest and very special performance by Kyary Pamyu Pamyu.
On the day of the show, I wanted to be there around 5pm but my boyfriend insisted that I go later cause he said "it won't be crowded". I told him that over 700 people rsvp on FB but he still didn't listen to me *sigh* . We got there at 7:30p and boy was it crowded! I got so mad at him lol.
Apparently she performed around 6pm because people arrived at 5pm (I got even more mad at my boyfriend for that too). The staff told us she was going to do another performance at 10:30p. We didn't get inside until 10:29p. I rushed to the back where the performance was going to be held. They were still doing the fashion show so I guess they were running behind schedule. I pushed my way through with my friends to center stage! There was a nice press woman that let me have her spot since she was tall and could still film above me lol.
Kyary finally came out at 11p. I couldn't move/jump around much. We were all packed like sardines plus I didn't want to block the staff woman's recording. She sang her famous "Ponponpon" and "Tsukematsukeru/つけまつける". Afterwards I moved towards the left stage cause Kyary was going to do photos with everyone. They were short on time so they did group photos of 4 with Kyary and the other two models from %6 dokidoki.
Here's the video I recorded on my camera!
Try this link for HD quality.
https://www.facebook.com/photo.php?v=10151062249420315&set=vb.872025314&type=2&permPage=1
Waiting outside
Sho & Kevin
With Kevin
With June
With Ami
Fashion Contest contestants so many!
Kyary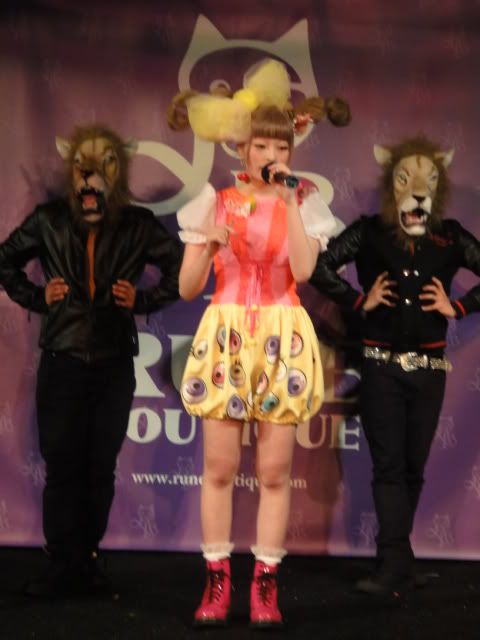 After party
Group photo with 6% dokidoki models & Sebastian Masuda
With Ami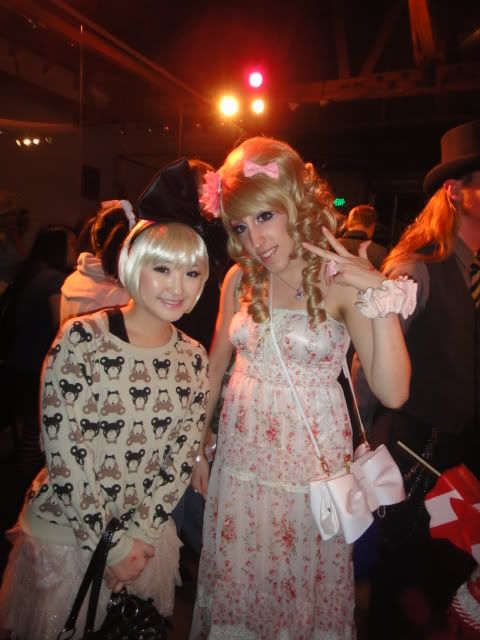 With Ashley
With Marie, and Ami