I bought 4 different Yogurt Facial packs from Daiso a couple weeks back. I learned that yogurt is not only beneficial for your digestive system but also for your skin.
Ehow
says "Yogurt is effective at cleansing and disinfecting pores, preventing acne, moisturizing skin and revitalizing its texture." Since I'm on winter break might as well use this pack.
Product Info:
❤ Pomegranate Yogurt Pack
❤ 18g
❤ 2 yogurt packs
How to use:
The directions are listed in Japanese and English on the cover.
❤After face is washed, the skin toner is painted, and please avoid surrounds of the eyes and mouth and paint the yogurt pack on entire face. Please wipe off by cotton in 5~10mins, and flush it with lukewarm water.
❤Apply 2 times a week
Packaging:
For pomegranate, the front cover is red. You can detach the two packs by ripping them apart at the middle then peeling off the cover to use product. When you peel the cover, it appears to not have much product because it doesn't fill up the whole container. But once you spread it all over your face, you notice that it's a good amount and end up with leftovers. With the leftovers, I just ended up spreading it on my neck and hands.
Scent:
Smelled really good. I just wanted to eat it *_*
Price:
$1.50 for two packs!
Mask:
After a minute (with the product over my face), I started to feel a burning sensation on my face. Some masks I tried before usually give me a light burning sensation but this one was REALLY burning. Then my face cooled down and I waited for 10mins to pass. I washed off the mask and my skin felt super smooth. I'm lactose intolerant so I can understand why my skin was reacting the way it was. But I don't suggest this everyone.
Even though, I'm lactose intolerant, my case my not be as bad as other people with it. I'm just a rebel and eat/use diary products whenever I want and suffer afterwards.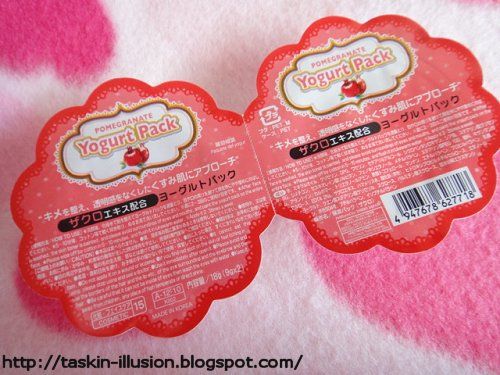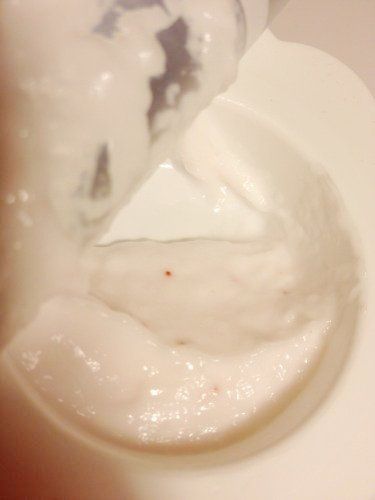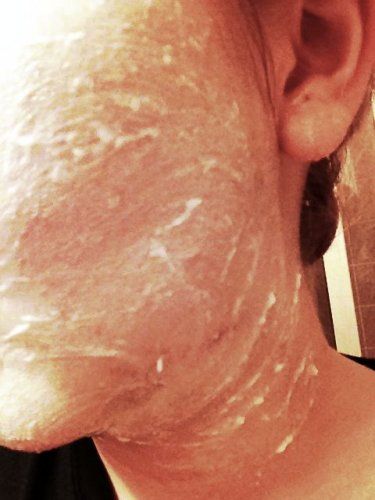 Pros:
- Lots of product
- Smells yummy
- Really good for people with acne
Cons:
- Not everyone can use especially if they are allergic