I'm so excited for my winter trip to Tokyo. It's been 3 years since the last time I visited and it'll be the first visit during winter. I usually go during the summer but I got tired of the heat. Time to bundle up for the coldness. I'll be gone Dec 26th 2012- Jan 7th 2012. My schedule is super packed with visiting relatives and fukubukuro (lucky bag) shopping.
I went to Daiso a couple weeks ago. I bought these purely out of boredom. hehe.
2 x facial washes
4 x yogurt facial packs
5 x 4 color eyeshadow
1 x 5 color eyeshadow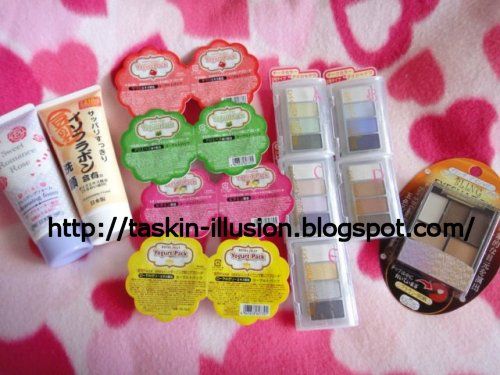 This purchase might be made out of boredom but I really want to expand my nail polish collection since I stopped biting my nails (woot). Since it's december I picked out this Ice Princess collection from L.A. Colors.
Price: $5.99