Hey everyone!
*drum roll* I'll be reviewing Liz Lisa cosmetics. The cheek and lip gloss were a gift from my bestie Sayuri (
post
) and the eyelashes were from one of my hauls (
post
).
Liz Lisa Cheek: Baby Pink (010)
The design has sort of a French, Marie Antoinette to it. I love the gold, rose glamour to it. I went crazy with the photos.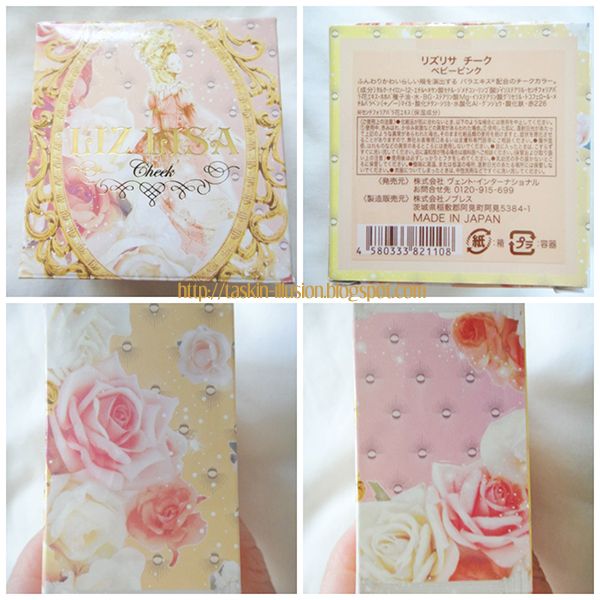 The blush compact is just so beautiful to the point it makes me not want to use this. hehe. It has a very smooth texture with shimmer to it. It's very pigmented as a swatch but on my cheek it appears very transparent so I had to apply more than 3 layers in order to see some color on my fcae.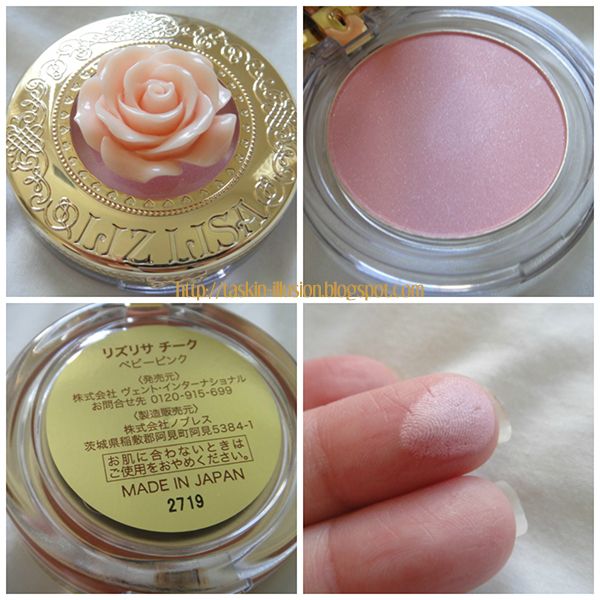 Overall: 3/3
I think the color looks well with my complexion. I just wish I didn't have to apply multiple times but that could just be from my point of view. I like some color on my pale face. My bf says he likes the 2nd layer on me cause afterwards I started looking like a clown lol.
Liz Lisa Lip Gloss: Jewel Orange (033)
Again I went crazy with the pictures but thats how much I love the design on the packaging.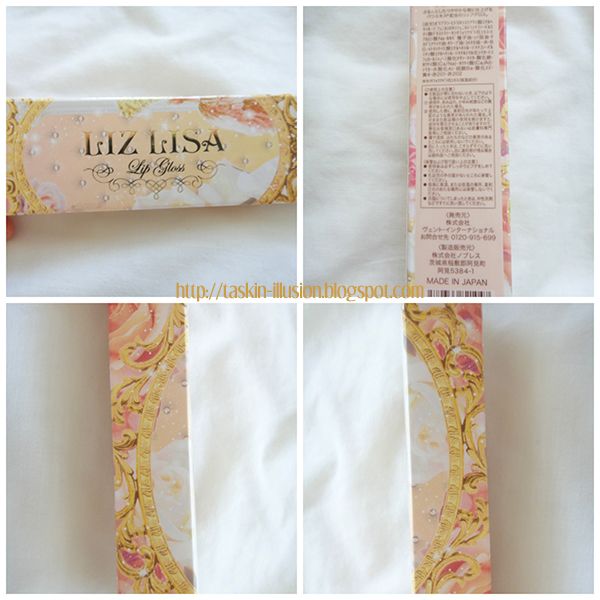 Just the prettiest lip gloss ever! Love the gold and roses!
Sayuri told me she asked the LL sales clerk which one was the most popular and they said it was the Jewel Orange so she bought it for me. I love you Sayuri! >u<//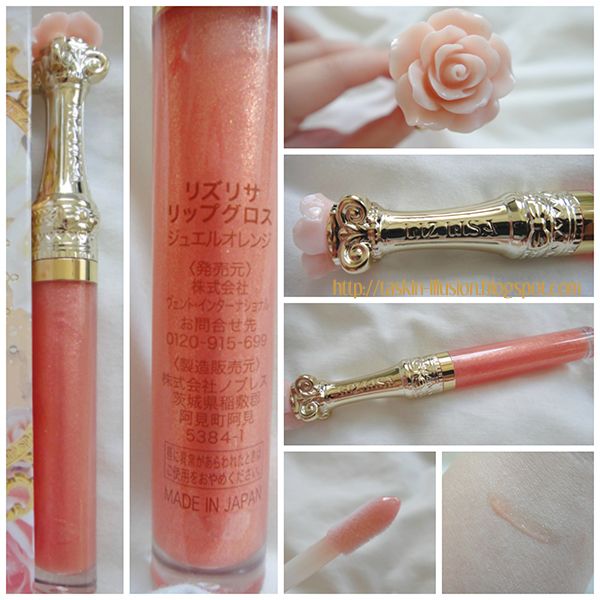 Overall: 3/3
In the swatch you can see it's a very light peach color but on my lips you can't really tell the difference in the photos. I think it looks way better in person. I think it gives a natural look with some shine.
Liz Lisa eyelashes (top and bottom)
Packaging:
Liz Lisa does not fail on the cuteness level. The packaging is just gorgeous. For the top eyelashes, the front design has a lot of pink, pearls, roses, and sparkliness... so perfect for a princess! The back is a simple pink background with a white background for instructions on usage. The bottom eyelashes uses the same front design just in yellow. The back is the same background but instructions for bottom lash usage. Only two pairs are included in the package and doesn't include glue.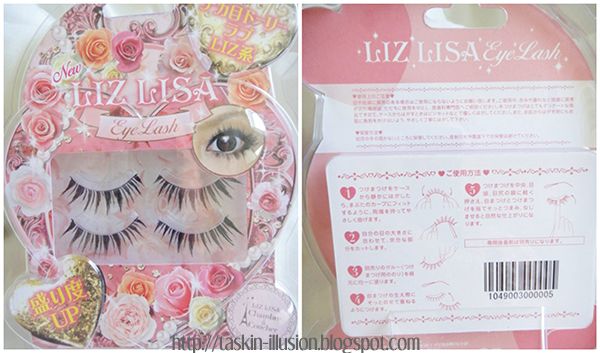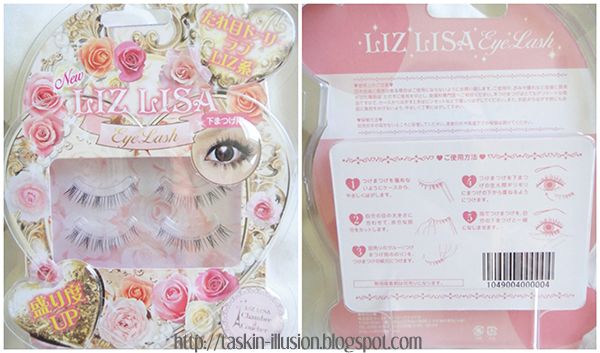 Design & Band
The top eyelashes have a black band. The band is thin and isn't stiff. The lashes itself feel super soft maybe a little fragile. The lashes alternates from a long chunk to a short thin lash.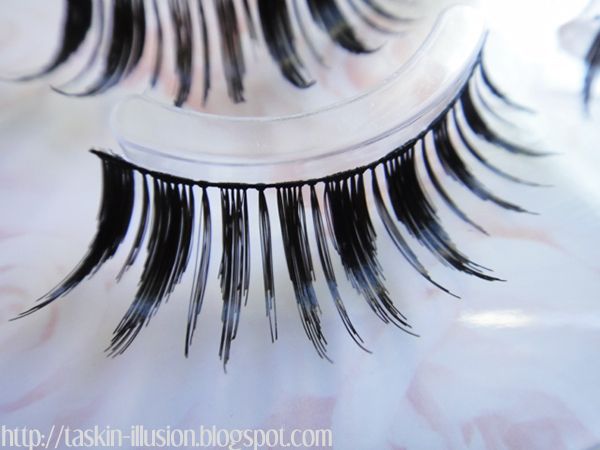 The bottom lashes have a clear band. I just have to point out that it's a really thick clear band. It's thicker than any lash band I've ever used. I really the like design of lashes though. It goes from a thin cross-hatch to a thicker cross-hatch look with a straight lash in between.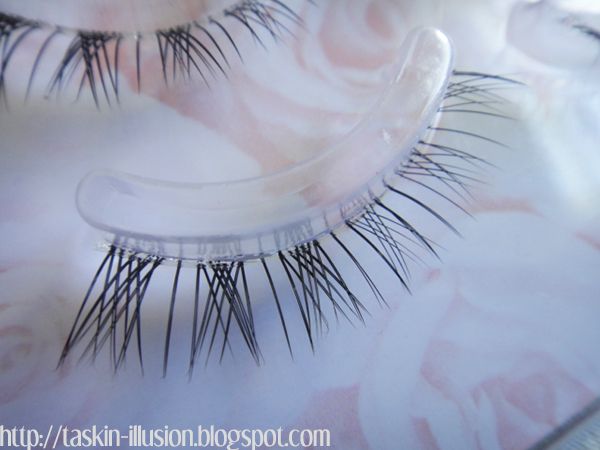 In this picture, you can see just how thick the lash band is. I really don't like it :(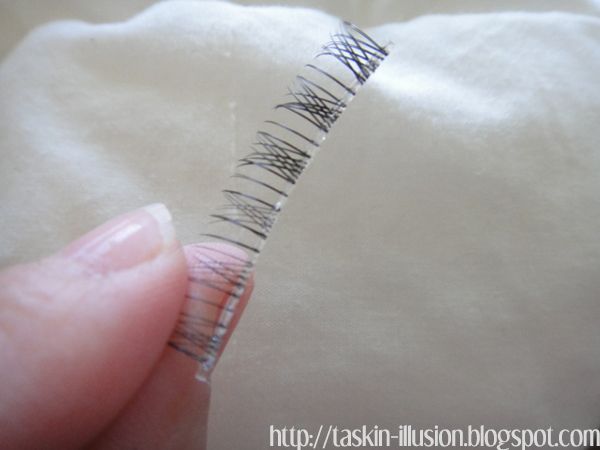 Volume & Length
Liz Lisa top
I love the extra volume and length these lashes give. Very comfortable.

Liz Lisa bottom
The bottom lashes aren't light-weight. It feels very heavy and the application is quite difficult because the lash band has the clear, thick mess on it. It's hard to loosen and thick band is noticeable but at least you won't have to worry about the lashes coming apart.

Liz Lisa Eyelash (top)
Pros:
- adds volume & length
- comfortable
- light weight
Cons:
-lashes are a bit fragile
Liz Lisa Eyelash (bottom)
Pros:
-good design
Cons:
- feels heavy
- eyelash band too thick
- not easily applicable
- uncomfortable
Overall:
I give the top lashes 3/3 Eventhough the lashes feel fragile, I've re-used 3 times with no problem. I would recommend these lashes.
I give the bottom lashes 1/3. Maybe my expectations were high for this brand cause I love them so much. I'm just very disappointed that they could have a great design but could mess up on the thick, sticky band. I would not recommend this. If they fixed the lash band then I would give it another try.

*note
I'm changing the range of my reviews instead of using 5 I'm going by 3. I mean 5 is just too broad for me. I'm always thinking is this product a 4, 3 or maybe a 2? Blah. It's either you like it or you don't and maybe some neutral feelings in between about the product. So yeah rating things out of 3 works best for me.

Please leave comments! Thank you for reading!