Finally got the chance to post this...
My friend, Sayuri, gave me this awesome gift for my b-day (Nov 23) lol I love this Victoria's Secret Pajama set. The pj's remind me of Tsubasa Masuwaka's Dolly Wink design. She also gave me VS socks and eyeshadow from Tokidoki which I'll post tomorrow.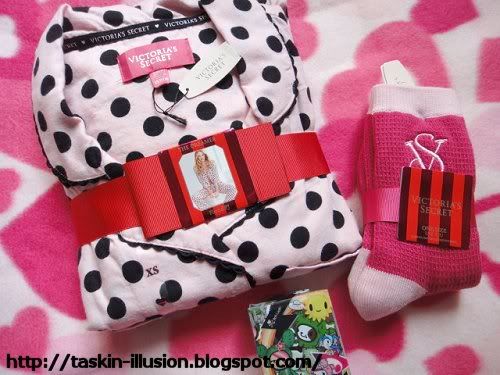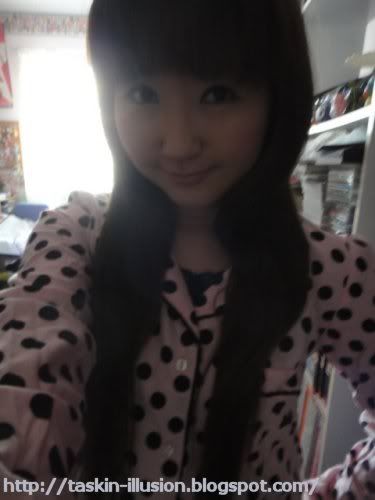 I woke up late to take this photo. Bad lighting, hair and everything else lol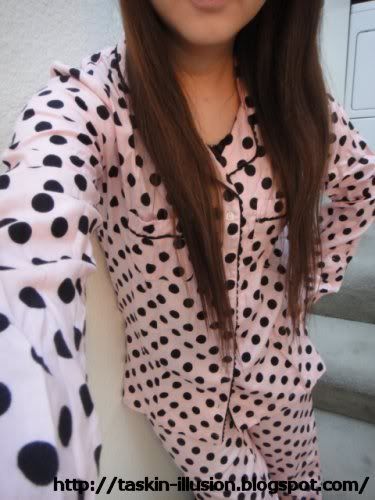 Found decent lighting on the starway. Ha!